Top 8 Free Offline Music Apps for Android/iPhone in 2023
Having music on your phone is probably one of the more common ways we take advantage of smartphone technology. Whether running or walking, listening through your car speakers, or even when studying, having your favorite music easily accessible makes your day better.
But even today, we don't always have an internet connection available, which is why an offline music app is so useful. Whether you have an Android or iOS device, we will help you find the best offline music app to help you enjoy your tunes wherever you may be.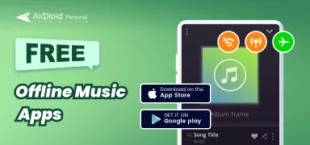 Our Top Picks - Overview of the Best Free Offline Music Apps
1.Musify- Android&iOS
If you don't have your own music collection, Musify offers offline play without cost. It doesn't have the music choice that Spotify or even Amazon Music may offer, but it's the best option to get access to songs to stream or download without spending anything.
2.Pulsar- Android&iOS&Chrome
Pulsar integrates into Last.FM, the music social network, features equalizers and comprehensive playlist tools too. It will display lyrics for the songs you are listening to and even have voice commands to control it hands-free.
3.AIMP- Android
AIMP is among the best offline music player for Android, it is only available on that platform, so if you are using an iOS device, you will need to look elsewhere.
4.Jet Audio HD Music Player - Android&iOS
Jet Audio HD Music Player copes well with large libraries and remains responsive. If you want the best-sounding player, this is probably it.
5.Poweramp- Android
This one is a direct competitor to Pulsar. However, while it mostly matches that player for features, Poweramp can only be considered among the best as an offline music player for Android, as there is no iOS version.
6.Vox- iOS
If you have a collection of FLAC files and are not worried about the extra storage capacity they use, then Vox is the best music app for iPhone by far.
7.Rocket Player- Android&iOS
It's a very fast app, it always feels responsive, and it all works smoothly. It's a great user experience, and the music sounds fantastic played through it too.
8.Offline Music Player - iOS
The best part about this Offline Music Player is the simple interface. It is very easy to get up and running, set up a playlist, etc.
With so many great options, which is the best offline music app will depend on the type of device you have and what you want from the app. Overall, the best option for both iOS and Android is Pulsar; it is an easy-to-use app that includes all the tools and features you may ever need. However, you can ignore them if you want, and you are still left with a great app that offers fantastic audio. It can be everything you need, from a basic music player to an audiophile toolkit, and it can grow with you and your audio collection.
Tips: Whichever offline music app you choose, you may need a free music transfer tool to sync your music files to different devices to play, and for this, there is a clear winner in the best way to do it.
AirDroid Personal is available for both iOS and Android, as well as macOS, and Windows for desktops and even the web online, and simplifies file transfers to your mobile device. With AirDroid, you can manage your files easily and send them directly to your phone wirelessly, making it a simple process to get your favorite music onto your phone to play.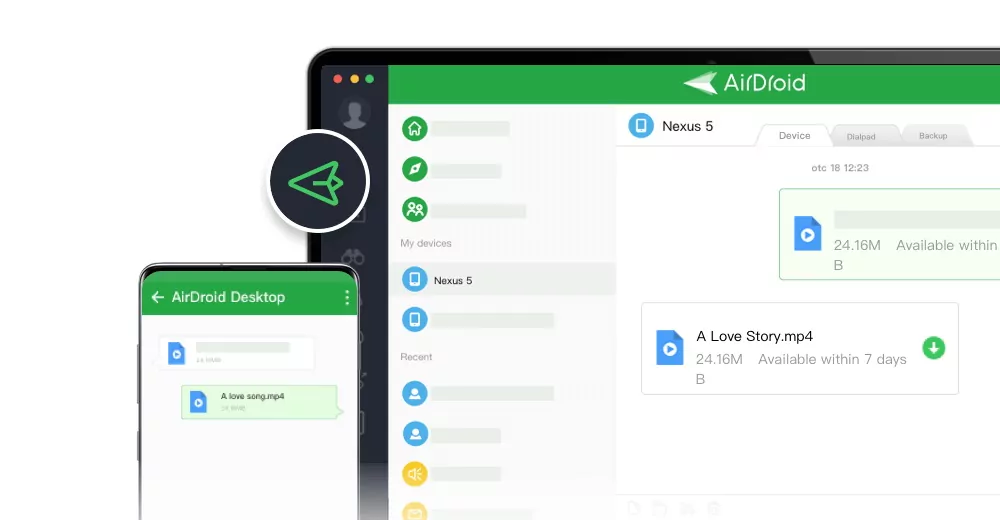 Just drag and drop files through AirDroid and that is it. You can create folders for different genres of music or anything you want, all without having to mess around with data cables or anything else. It's the perfect companion for your offline music player, whichever you choose.
Musify
Musify is a complete music streaming platform like Spotify. However, unlike that more well-known company, Musify allows you to download your playlists even as a free user. The offline music streaming app is available for both iOS and Android devices, and with over 50 million songs in the catalog, it offers plenty of choice for any musical taste.
As with many streaming services, you need to pay to get the best quality sound, with the free option having a reduced bitrate. However, unless you listen to the two versions side by side, you will probably not even notice. It is easy to use, and you can download both single songs and entire playlists with one click, ready for offline playback.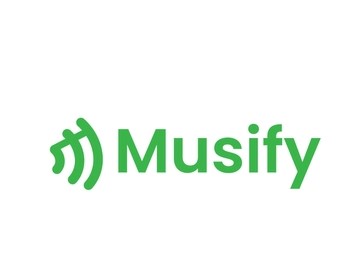 One of the most popular in our offline music player list, some consider it the best free music app of them all. Available for both Android and iOS and compatible with Chromecast, Pulsar is the offline music app for iPhone and Android users who like lots of features.
As you expect from a product that has been around for years like this, the interface is very refined, with the app feeling very responsive even when scrolling through large collections.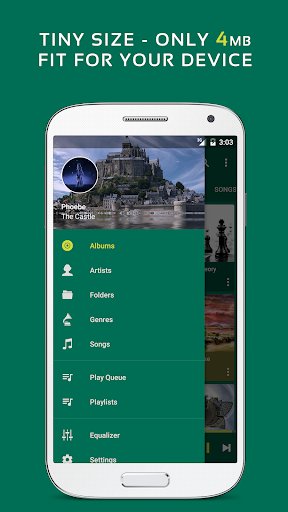 Creating playlists and sorting by artist and genre are all easy, and while Last.FM is not for everyone; if you do use it, the integration is seamless. Sound can be anything you want it to be, the equalizer looks a little intimidating but is simple to use, and it is very easy to get great sounds from this music player.
Widely considered the most comprehensive player out there, if you are looking for a free music download for offline listening, Pulsar is one to think about.
AIMP
A versatile player that can deal with OGG and WMA files as well as the usual MP3 format, AIMP is another player that features a comprehensive equalizer for fine-tuning your sound. The ads on the free version of this one are less intrusive than most, and it is particularly useful for creating playlists for your listening.
You can create playlists by genre or artist in just a few taps, and of course, you always have the option of completely custom playlists with a simple interface. AIMP sounds good too, although it does seem to use more battery power than some others on the list.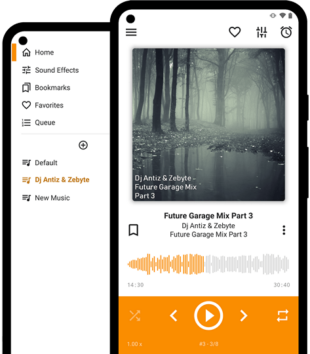 Jet Audio HD Music Player
One of the best free offline music apps around and available for both Android and iOS devices, Jet Audio is perfect for anyone who has a large library of music to listen to or who loves to get the sound perfect every time. There is a paid option, but the free version has all the features; however, it will show ads during playback.
Using Jet Audio is a pleasure, it has a clear interface to use, and it includes a clever system for reducing file size to help you fit more music on your device. It sounds great, and while standard playback is really high quality, there is also a full equalizer to let you really tweak your sound to get everything how you want it. With AM3D audio enhancer also included, it really has a great sound whatever you listen to.
On the first launch, the software searches for relevant files on your device, and once it has all your music imported, it is easy to build playlists and so on. It copes well with large libraries and remains responsive. If you want the best-sounding player, this is probably it.
Also Read: What Are the Best Free Music Downloaders for Android in 2023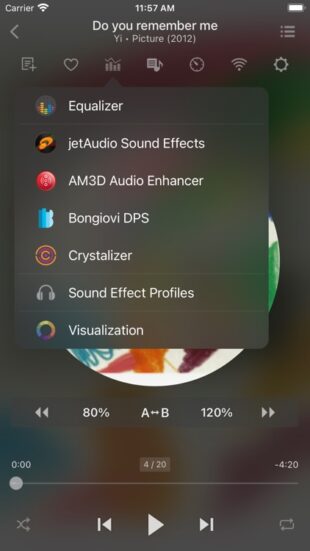 Poweramp
Like Pulsar, Poweramp will play almost any type of music file you have, from MP3 and WAV to FLAC and MP4. It will display lyrics and includes a number of excellent music tools, including an easy-to-use equalizer. It also has some great features and will automatically find your music files on your mobile device. Creating playlists is not as easy as it is with Pulsar, though the interface feels clunkier, and in general, it seems a little less polished than its competitor.
Having said that, it sounds great, and the tools it offers make it easy to dial in the sound that you want. Overall it's a great option, but Pulsar does everything just that bit better.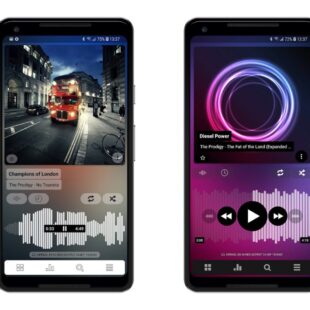 Vox
An iOS-only player that can handle MP3 and the high-definition FLAC format, VOX has a slick interface and simple controls. It can play offline music you have on your device and sounds great, but can also integrate with your iTunes library, Spotify account, and several other streaming platforms to play all your tunes in a single space when you have online access too.
In that way, it offers the most comprehensive solution for playing music both online and offline, which is why so many consider it the best free music app for iPhones. Playing FLAC files you really can hear the difference compared to standard MP3s. While in isolation the standard files sound great, when you compare them with FLAC high-definition files, you immediately notice how much more open and detailed the sound is from the FLAC file.
If you just want to listen to standard MP3s and podcasts and are not bothered about the extra quality, then it perhaps lacks in features, with a less intuitive interface, and there are other options, such as Pulsar, that do it better.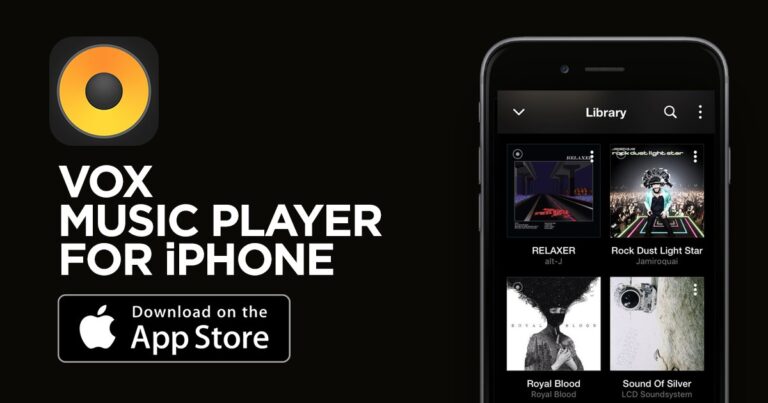 Also Read: 6 Best MP3 Downloader Sites of 2023
Rocket Player
A great offline music app for Android, Rocket Player has been around longer than most alternatives. That maturity is obvious when you use it, the interface is refined, and everything just works. Ads on the free version are unintrusive, and it is Chromecast compatible.
Rocket player is quite basic, in that it doesn't have the ability to play high-definition audio, its playlist tools are not as comprehensive as some, and it doesn't have the range of equalizer controls that others in the list offer, however, it remains one to consider.
It may lack some of the more advanced features found elsewhere, but if you want an easy-to-use, reliable way to access your own files, this is one of the best apps to listen to music offline for free.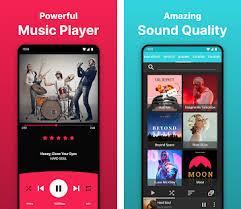 Offline Music Player
A simple iOS-only app that does exactly what the name suggests. Import your music from a variety of sources and it will download to your phone and create playlists to enjoy offline. The best part about this one is the simple interface. It is very easy to get up and running, set up a playlist, and so on. Searching for a specific song or artist is fast too. It has a decent sound, a little flat compared to some with advanced equalizers and other playback tools, and it also lacks the ability to open those high-definition music files too.
But in use, it just works. Create a playlist or point it at your favorite album and you get clear easy playback. You can leave it running in the background and it won't slow your phone, great for multitasking, and is a great option for anyone wanting the basics on iOS.
Another simple, no-frills solution, may lack the extra features of some of the best, but as an offline music app for iPhone/iPad, it has everything you need to enjoy music without an internet connection.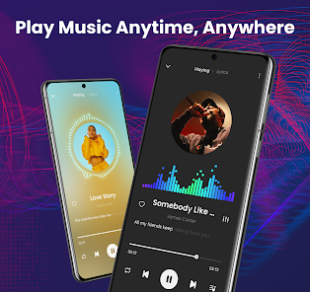 What Are the Limitations of Using a Free Offline Music App?
When looking for ways to enjoy music, free always sounds good, so it can be tempting to go for one of the free offline music apps to play your tunes. However, while the options we tested had benefits there are some limitations to be aware of, especially when compared to the best streaming apps.
Limited Music Library
The most obvious limitation of an offline music player is that it can only play music files you have on your device. Before we had easy and affordable access to fast internet on mobile devices, this was the way to go, but today it can feel limiting. Whether buying digital files or ripping your physical CDs and DVDs, that music still costs money, and when you look at how much it costs to own music, getting access to millions of songs via a streaming subscription can often look like incredible value.
If you have a large, digitized music collection though, and are not bothered about finding new stuff to listen to, the offline player could be all you need. For most of us looking for a bit of everything, the lack of choice may be a problem.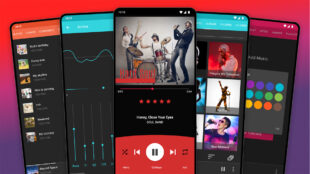 Ads
If something is free to use, you are usually paying for it in other ways. Music apps are no different, and you will find that they tend to have ads. These can be annoying but don't seem as intrusive as the ads on a free streaming option such as Spotify, so while they are there, they don't have to be an issue and most people will be able to live with them.
Limited Features
Offline music players do one thing, play your music files. They usually have the ability to create playlists to help you organize your library, but that is it. If all you want to do is play the music you already own, that may be enough, but with the better streaming services having so many features, it can feel like you are missing out.
From sharing playlists with friends to music discovery that recommends new music depending on what you have listened to, streaming platforms have a lot more to offer, but the value of those features will vary for each of us.
Lack of Updates
Most music apps do their thing, and that is it. There is no need for updates, as there can be for new streaming options and so on, but that can be a problem. Older music apps that haven't had updates may still work well but can seem out of date design-wise, in some cases making using different screen sizes awkward if the system is not designed for them.
Lower Sound Quality
Some offline music platforms don't have the technology for sound enhancement that the latest platforms do, and may not reproduce sound as well. Not only that but depending on the source, the digital files that they play may not be as good quality as some streaming services.
Tips for Listening to Music Offline
Getting the most out of offline music players does take a little planning ahead. Here are three ways you can improve the experience.
Transfer Music to Your Device
If you are listening offline, you need the digital music files on the device you are listening on. You can simply download files straight to the device, or you can create a music folder and transfer them from elsewhere. To make life easier, you can have subfolders for different artists, or folders for music, spoken books, and podcasts to make it easier to manage.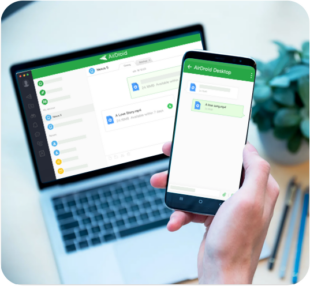 Also Read: How to Download Music on iPhone without iTunes?
Block Background Data Usage
Whether it is ads or updates, most apps connect to the internet during use, but to avoid that you can block background data usage for the app through your operating system. How it is done depends on what device you are using, but there will be a specific data use settings section that allows you to stop an app from using data in the background.
Enable Smart Download
If you are using a streaming-capable player for offline use, smart download, or the ability to download specific songs or playlists, is a simple way to have all the music you want to listen to on your mobile device. This approach is probably the easiest way to get music ready for offline listening, just select the songs, click download and the player does the rest. Once on your device, you can then play them all offline without any data usage, wherever you are.
Enable Offline Mode
For Spotify or other streaming-capable apps, it is important to remember that even if you have downloaded your playlists and favorite tracks, by default they will always stream any song selected rather than use a local file. Remember to switch to offline mode to make them use your downloaded files, or they will still be using your data to stream.
Offline Listening with Popular Music Streaming Service (Subscription Needed)
Spotify
One of the most popular platforms for music streaming there is. With over 50 million songs in its library, Spotify is something for everyone. A subscription means ad-free unlimited play, with a restricted free option that includes ads available. You can create and share playlists, listen to stations dedicated to an artist or genre, or let the recommendations guide you.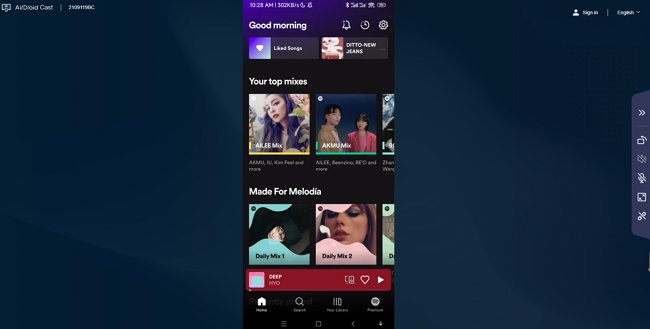 Also Read: How to Use Spotify Offline Without Premium? Explained!
YouTube Music
With a large library and the familiar YouTube interface, YouTube Music is one of the most user-friendly options. There are a number of features, playlists you can share, radio stations and more. The library is large, but perhaps less than Spotify for instance, but for most of us it will be easy to find something we like.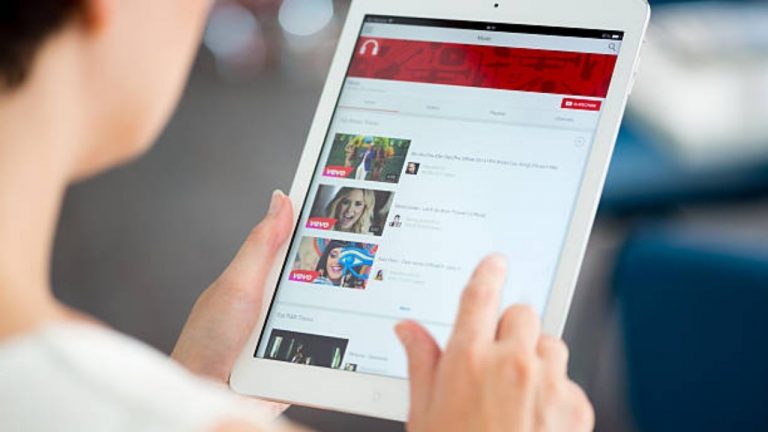 Also Read: Top 7 Ways to Download Music from YouTube in 2023
Pandora
Play local files or stream music and podcasts to your device. Pandora has a free option supported by ads and a premium ad-free service. Pandora doesn't have the biggest library, but its discovery and search functions are excellent. With radio stations dedicated to artists or genres, it is easy to find something to listen t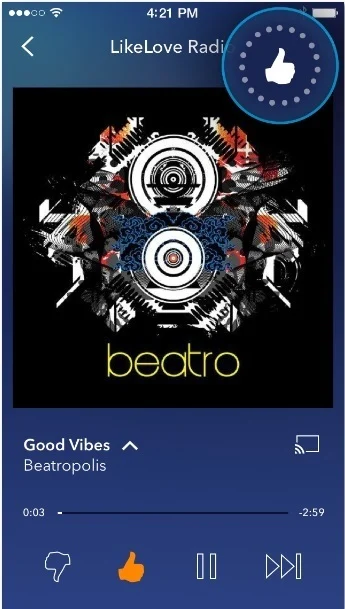 Soundcloud
Soundcloud is an app or online-based music player that focuses on artists. It is especially popular with new artists who can release tracks through the platform. It has a free service and paid options, and while it doesn't really compete with the others in terms of major bands. There is a huge library of music from independent artists, and you are sure to find some gems to listen to.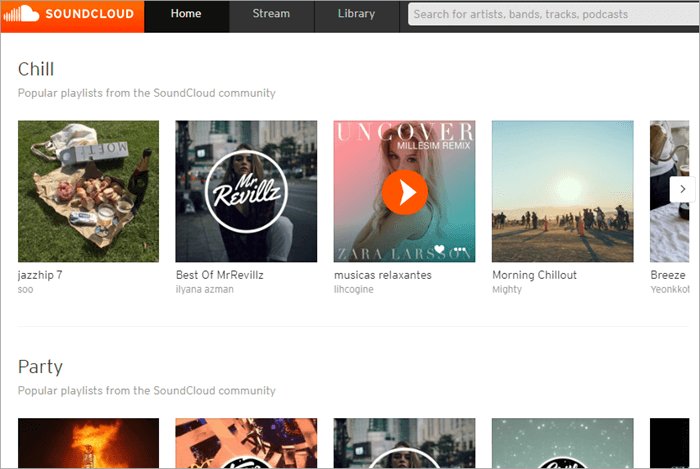 How Much Data Do Spotify and Other Streaming Services Use?
This does depend on the quality of the music played, but if we look at the highest quality settings on Spotify, it uses around 75MB per hour of listening. Another way to look at it is that if you have 1GB of mobile data, you could listen to about 14 hours of music at the highest quality settings. At the lowest settings, that same 1GB would get you about 100 hours of music.
Limitations of Using Popular Streaming Music Services for Offline Listening
The biggest limitation of using streaming services in offline mode is that in all cases, you need to have a paid subscription. The free options for streaming do not include the ability to download and listen offline, so there is always an ongoing cost to having offline music through these platforms. Aside from that, there can be a drop in quality too.
If you are used to the highest quality settings on Spotify, for example, you will notice that the offline mode sees a quality drop. Some people may be OK with this, others could find it too much of a compromise.
FAQs
What does an offline music app do?
An offline music player can play music files that are downloaded onto your mobile device. This means you can still enjoy your favorite music without an internet connection.
What file types can free offline music apps play?
The best apps offering free music download for offline listening can play MP3 and other common files, but many also offer the ability to play FLAC files too. These are high-definition music files for superior sound, but they do take up more memory on your device.
Is an equalizer necessary?
The best offline music player for Android and iOS varies depending on your needs. Many have equalizers, which allow you to adjust the sound to match your tastes, boosting bass or increasing treble for instance. However, while it is nice to have for those that enjoy the ability to customize the sound, many apps to listen to music offline free sound fantastic even without an equalizer.
Where to listen to music offline?
You have two options, using a standalone music player to play your own music files on your mobile device or using a streaming service in offline mode.
What is the best offline music player for PC?
Others have more features, but for convenience and ease of use, Microsoft Media Player is hard to beat. It comes preinstalled with Windows, so it is already in place on any PC you use.
What free music app is best on Android?
With its easy-to-use interface, great sound quality, and playlist features, Musicolet is the best free player for Android devices.
Was This Page Helpful?