How to Use iMessage on Android? - Best Solution 2023
One of the key differences between iPhone and Android is that the latter can't use iMessage – by default. Apple has developed the iMessage feature solely for iOS devices. But due to its numerous benefits and cool effects, many Android users wish to use this spectacular service.
We have compiled all the relevant information about how to use iMessage on Android including its viable alternatives.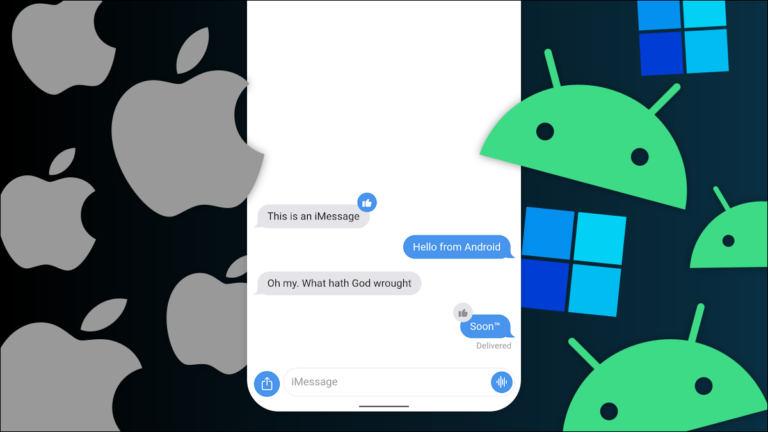 What Is an iMessage? Can You Use iMessage on Android without Mac?
iMessage is an instant messaging service that function exclusively on Apple devices including iPhone, iPad, and Mac. This message is sent using an internet connection, Wi-Fi or mobile data, and it can attach pictures and videos as well.
Apple uses a special end-to-end encryption system for iMessage to ensure it is not decrypted by non-Apple devices. That's why Android phones are unable to send or receive iMessage for default. But luckily, Android users can still use iMessage, but for that, they need an Android and a Mac to get the job done.
Also many pepole wonder to know if I can you access iMessage on Anroid without Mac? The answer is No, iMessage is an Apple messaging service and is not officially available for Android devices. It is designed to work seamlessly between Apple devices.
Step by Step Guide on How to Emulate iMessage on Android
As mentioned earlier, you need to configure a Mac computer to start using iMessage on Android. The procedure involves using a third-party app to receive iMessages on Android, called AirMessage.
As the process entails lengthy and tech-savvy steps, it's not a preferrable choice for tech novices. But if you're looking forward to use it, then here's what you need to do:
Step 1. First of all, download and install the AirMessage Server for macOS app on your Mac.
Step 2. If it's not already done, move the app to the Application folder and run it.
Step 3. On the pop-up tab, hit the Connect an Account (Recommended) option and login with your Google account.

Step 4. In addition, you need to implement a few more steps to setup the Mac system. Go to System Preferences and choose Security & Privacy.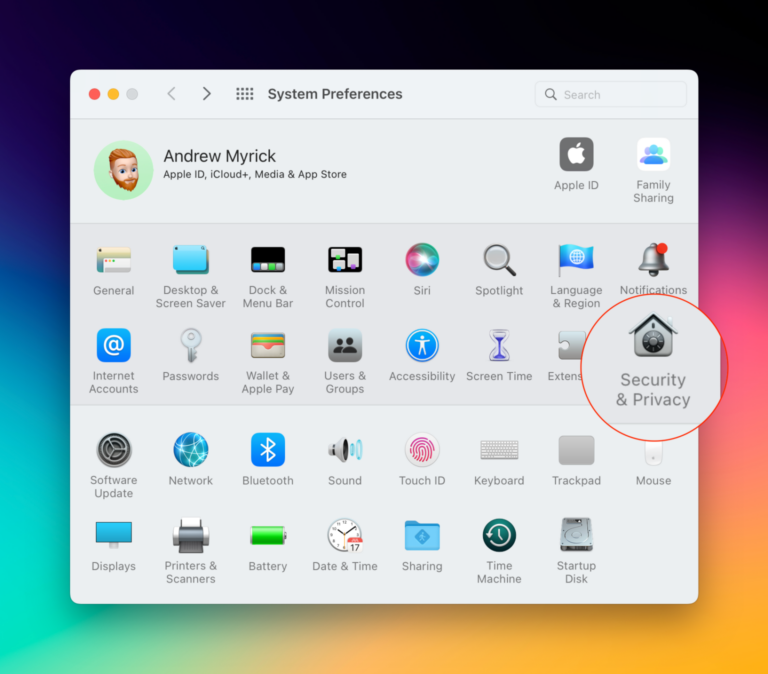 Step 5. Now, go to the Privacy tab, select Automation on the left tab, and hit the Lock icon in the bottom left corner.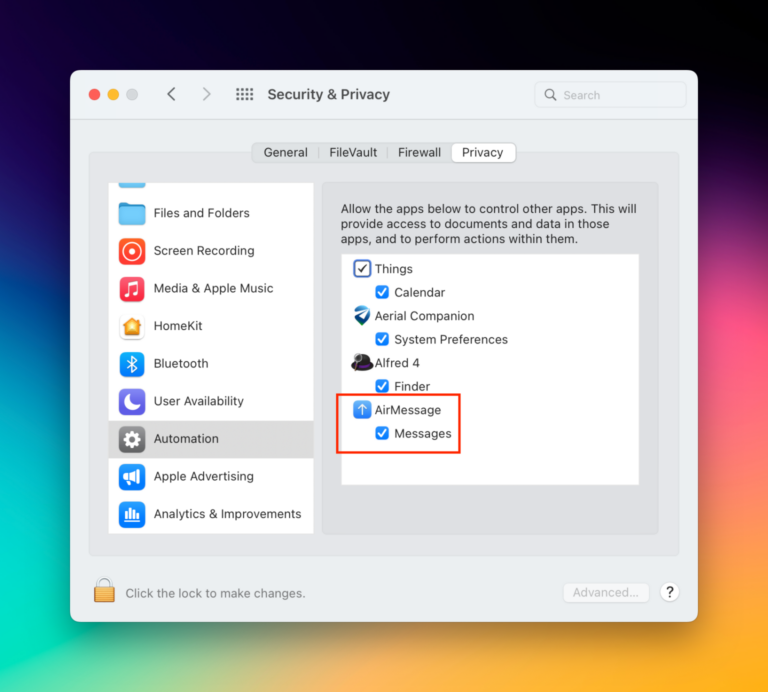 Then, enter your password and select the Messages checkbox under AirMessage. Hit the lock option again to apply the changes.
Step 6. After that, you need to enable Full Disk Access. For that, head to System Preferences > Security & Privacy > Privacy, and choose Full Disk Access on the left bar.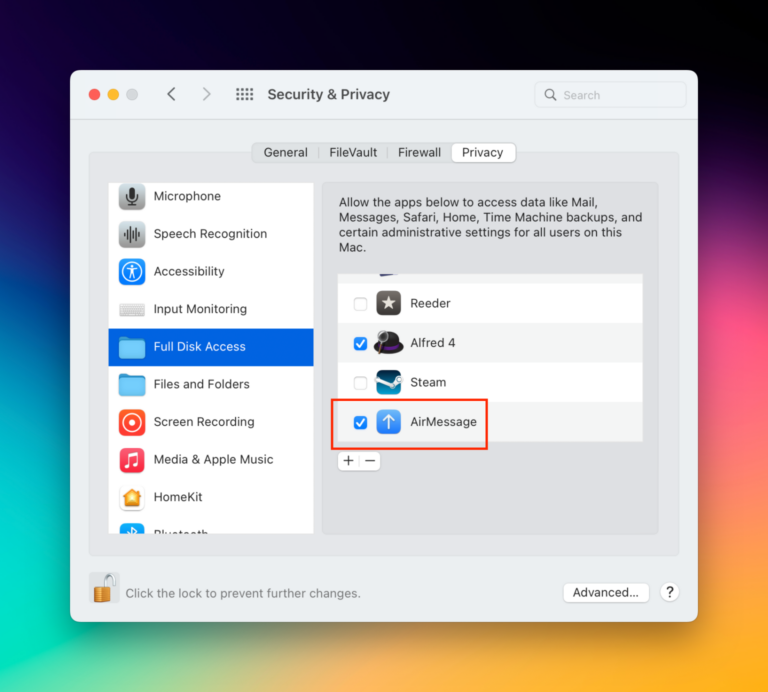 Step 7. Again, hit the Lock option, enable AirMessage, and click on lock again to save the changes.
Step 8. After setting up the Mac, the next step is to setup your Android phone. For that, install the AirMessage app on your Android phone.
Step 9. Login with the same account (use the connect account option) as you did on Mac and tap the Chat icon at the bottom-right corner.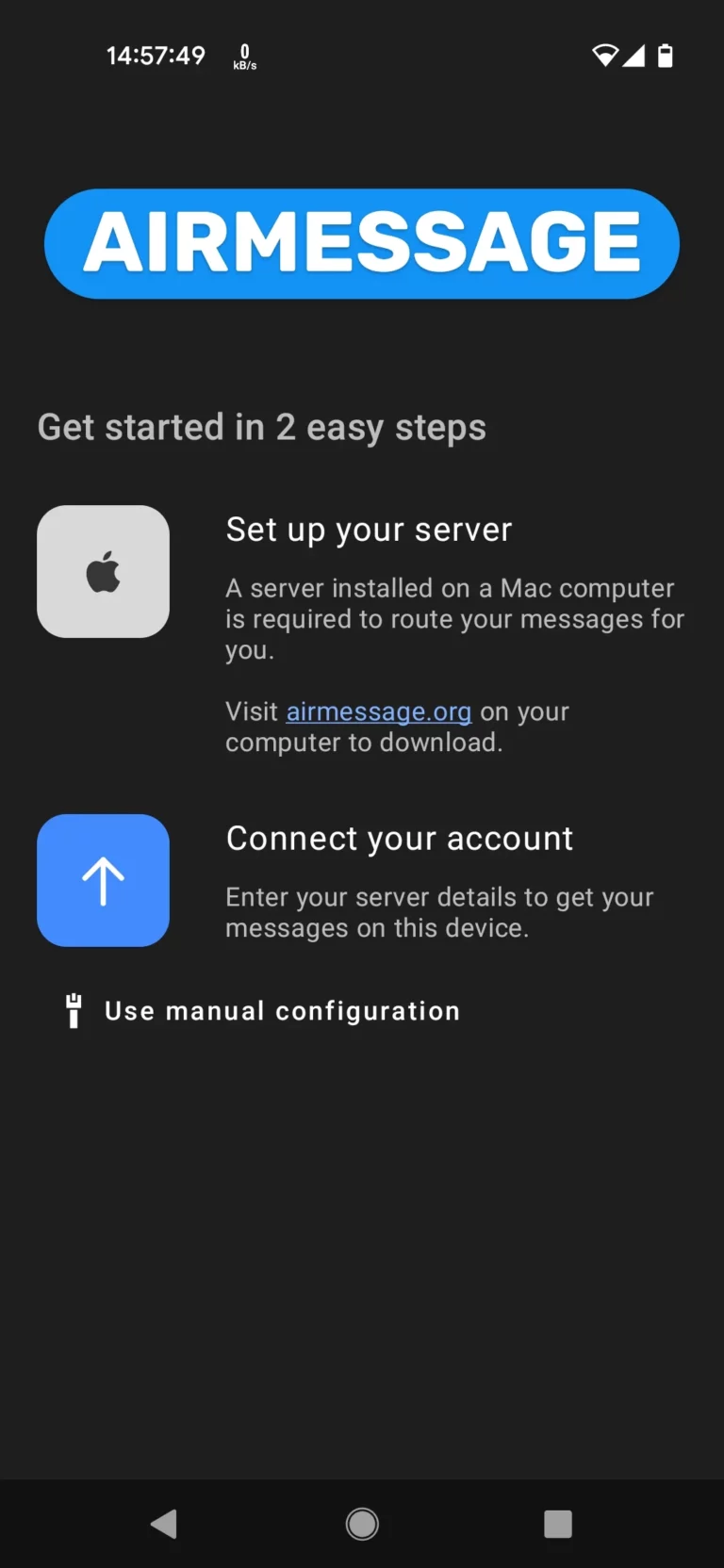 Step 10. After that, you need to enter the phone numbers of the people you want to send iMessages to.
Step 11. When prompted, tap Allow confirm integrating your Android phone with Mac. And voila, you will be able to get iMessages on your Android phone.
And that's your answer to can you iMessage an Android? Having said that, we do have a convenient yet a more effective solution to manage your Android messages from a PC. The next section is going to explain that.
Also Read: How to Fix Mac iMessage Not Sending to Android
Alternative Way to Send and Manage Your Messages on Android Effectively
There come situations when you wish to send text messages or control your Android phone notifications from the comfort of your PC. That's where AirDroid Personal becomes your ideal companion.
Having earned its reputation as sleek remote desktop software, it offers a click-through procedure to control all the Android notifications from your computer. It includes text messages, social media apps, and other messaging services. This gives you room for multi-tasking and enhances productivity all around.
If that's not enough, you can send SMS in groups as well as import customer phone lists, and execute auto-dialing by the Dialpad feature. Another top feature of AirDroid is allowing you to block less important apps from keep showing on your computer. Not to mention, you can answer and make calls from your PC conveniently.
Some of its other notable features include screen mirroring, Android file management from PC, Android remote control, cross-platform file transfer, and many more.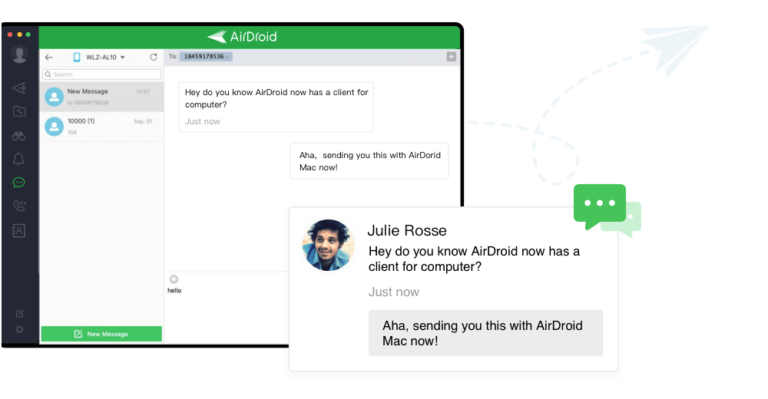 Key features of AirDroid Personal
Offers a simple and quick way to manage Android notifications from PC.
Record your Android phone in high quality.
Screen mirroring with a single click
Use Android apps and games on PC.
Transfer files between different platforms.
Use Android camera remotely from a computer.
Comes with a modern and user-friendly interface.
Part 3: Steps on Manage Android Messages from PC Without Any Hassles
Follow the below steps to control Android notification using AirDroid:
Step 1. After installation, launch AirDroid Personal app on your phone and login.
Step 2. Go to Me > Security & Remote Features, and enable this feature.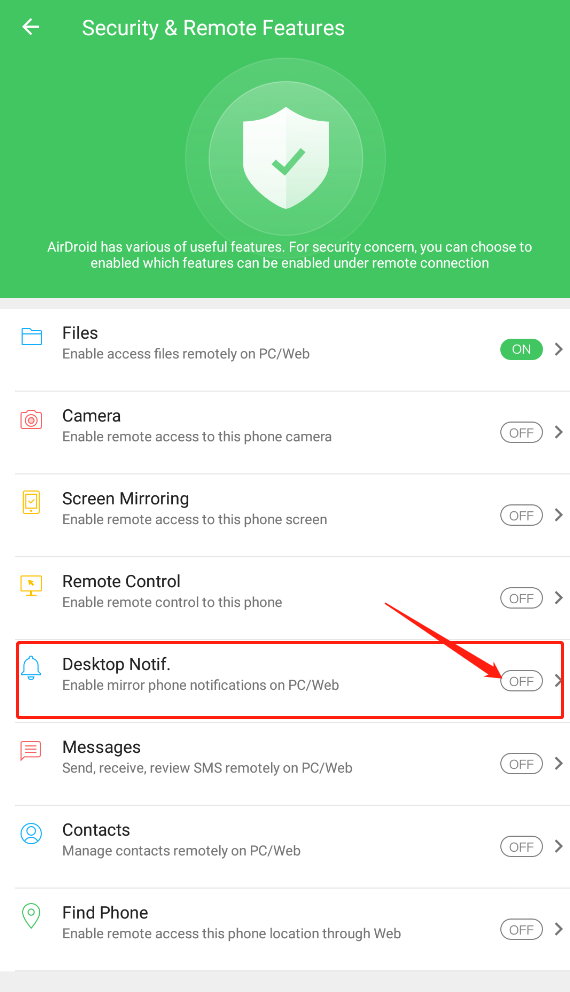 On the pop-up tab, hit Ok to confirm your action.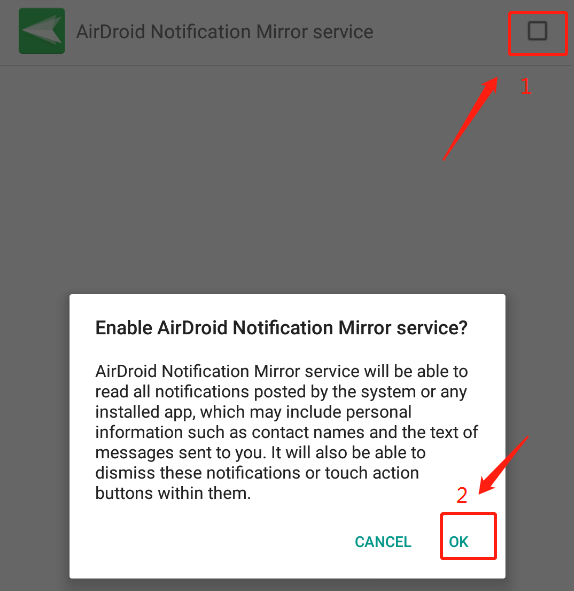 Step 3. Now, install and launch AirDroid Desktop Client on your PC and login with the same account.
Step 4. Now, you'll get all the notifications on your PC as long as your mobile device is online.
Step 5. If you want to check if the app is working properly, simply go to Desktop Notif. in the AirDroid Personal app and tap Create a test notification.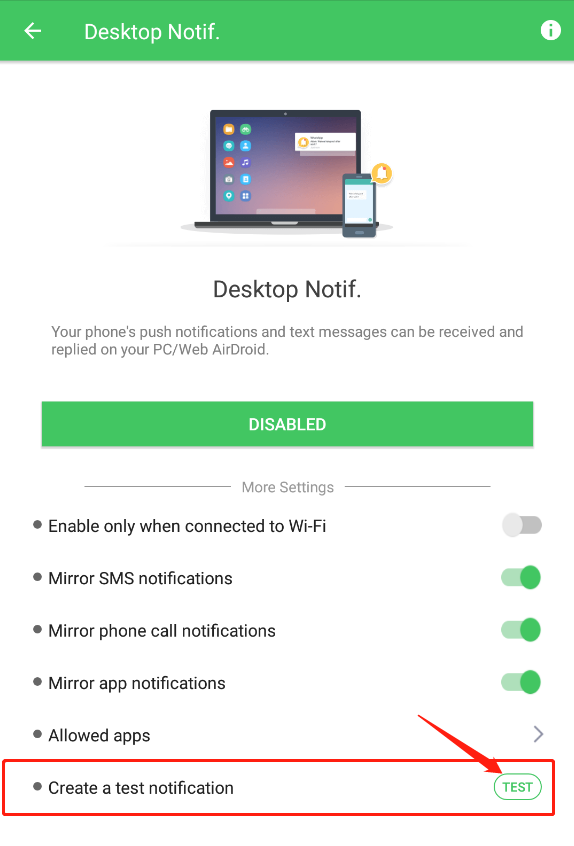 You'll get a notification on your PC, which shows that the app is working.
Can I transfer Text Messages from iPhone to Android?
While both Android and iPhone offers no method by default to transfer text between them. But with AirDroid Personal, you can easily transfer text messages from iPhone to Android and vice versa. More so, the app allows you to share messages between any smartphone and your computer – both Mac and Windows.
And yes, AirDroid establishes a wireless connection. So, no cable is needed.
Final Remarks
And that's all you needed to know about iMessage on Android. Using iMessage on your Android phone is quite tech-savvy as you need a third-party iMessage to Android app called AirMessage. Even with this tool, it takes you some time to setup you Mac and Android phone to start receiving messages.
If you want to use your PC to manage all the Android messages or send messages between your Mac or Windows and Android phone, then use AirDroid Personal. For its added convenience, feature-rich interface, and cost-friendly packages, it is the best app to send iMessage from Android to PC.
Feel free to ask any questions.
FAQs
Can you iMessage with Android?
Unfortunately, there's no direct way to send or receive an iMessage on your Android phone. You need a third-party iMessage app for Android like AirMessage to use iMessage on your Android smartphone.
Can You Use iMessage on Android Without a Mac?
The answer is NO. There's no reliable way to use iMessage on Android without relying on a Mac and a third-party solution.
Does Android have iMessage
Android by default has no mechanism for sending or receiving an iMessage. Users need the services of a third-party app and a Mac to setup an Android phone to get iMessages.
Was This Page Helpful?