The Best Pushbullet Alternatives 2023 (Notification Mirror&File Transfer)
Pushbullet has emerged as one of the best utility tools that allow you to share files between Android and Windows.
When you talk about the Pushbullet app, it doesn't only make the sync notification process look effortless, but you can also manage your phone from the PC.
However, the tool's free version doesn't allow you to get your job done, and Pushbullet Pro is rather expensive. Hence looking for a Pushbullet alternative makes sense, and guess what?
We'll reveal some of the fascinating Pushbullet alternatives in this post.
Part 1: Pushbullet Overview
Pushbullet is an excellent utility app that empowers you to perform various operations on your mobile device, including messaging, manipulating contacts, photos, apps, file/folder management, music, etc.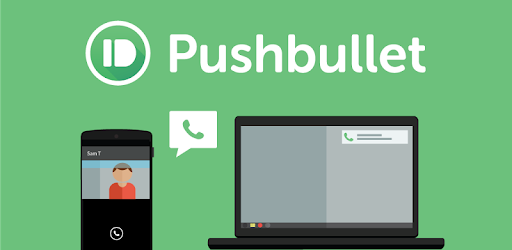 Moreover, if you intend to delete files from your mobile device, Pushbullet enables you to uninstall applications or remove the data from your mobile using a PC.
Pros
It helps you send or receive messages and mirror notifications from your device.
You can transfer files and photos between various devices with ease.
It displays texts, WhatsApp messages, phone calls, etc., on your PC.
You remove the device from Pushbullet with minimal effort.
Cons
Pushbullet doesn't allow you to manage your mobile from a PC directly.
It is pretty expensive.
You can't make or receive calls from the PC
It doesn't allow you to handle a phone camera from a PC.
Customer Reviews
Despite knowing that Pushbullet costs more than some other file-sharing tools, I decided to get it on board, but it disappointed me as it's not worth the money I paid.
Pushbullet lacks some basic features as I can't make or receive calls or control my phone camera from a PC.
My decision to acquire Pushbullet's premium turned out to be a bad courtesy of the lazy interface of Pushbullet.
Part 2: Best Pushbullet Alternative-AirDroid Personal
If you're looking for the Pushbullet alternative, AirDroid is the best option you've got in your hands. It has breathtaking features that allow you to control your Android device through a PC.
With AirDroid Personal, you've got the leverage to share files, check notifications, install apps, make & answer calls, reply to WhatsApp messages, and sync SMS & contacts.
The best thing about this tool is its interface, making complex things look easy. Conversely, you won't find such quick and mind-blowing services using Pushbullet.
Another thing that urges you to use AirDroid instead of Pushbullet is that AirDroid offers all the features that Pushbullet aims to provide, but AirDroid comes with unique features that you won't find in Pushbullet.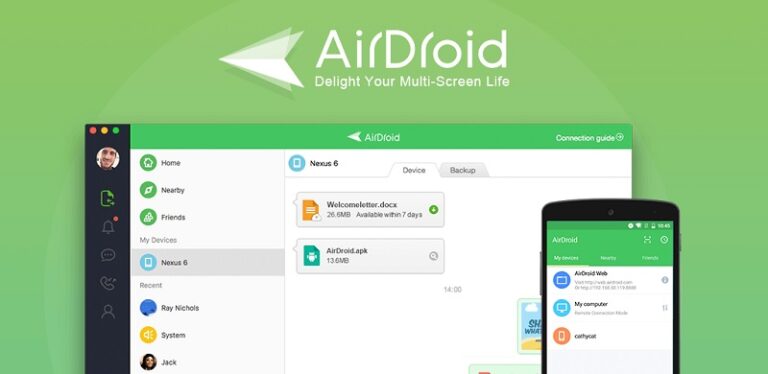 For instance, AirDroid stimulates the ability to control the camera remotely from a PC, dial or receive phone calls remotely, and take pictures of someone aiming to break into your cell device.
Moreover, AirDroid is also cheaper than Pushbullet as the monthly premium costs only $3.99 compared to Pushbullet, which will cost $4.99 per month.
Features
1. Mirror notifications
AirDroid is the best alternative to Pushbullet; it does wonders as it allows you to mirror your notifications. It means you can control your mobile's notifications from your PC, making your job much more straightforward.
2. File Transfer
AirDroid allows you to share files across different devices, including Linux, Mac, Windows, and Android, without a USB cable.
It allows you to share personal files with your friends directly. Moreover, you can also use the'' Nearby feature'' to share data with your friends.
3. Screen Mirroring
If you're looking to mirror your device screen to a PC, AirDroid Personal comes up with the screen mirroring feature. Using this feature, you can easily mirror your mobile screen to a PC and enjoy the fascinating content.
4. Remote Control
AirDroid Personal supports all your Android and iOS devices irrespective of the model or brand. It comes up with a remote control feature that doesn't require any rooting, allowing you to take full control over your device.
5. Receive and Reply to messages on your PC
With AirDroid, you've got the opportunity to receive and reply to your mobile's messages using your PC's keyboard, which saves your time and keeps you updated about the latest notifications on your device.
6. Handle Phone calls on your PC
Another spectacular feature you won't find in Pushbullet is that you can receive phone calls from your PC using headphones. In this way, you'll be able to handle your personal or business calls without looking at your mobile device.
7. Free
You can also use AirDroid for free as it blesses you with the breathtaking free version to share files across different devices.
Part 3: Features comparison: AirDroid VS Pushbullet
| | | |
| --- | --- | --- |
| Features | AirDroid | Pushbullet |
| Compatibility | Android, Windows, iOS, MacOS, AirDroid Web | Android & Windows |
| Control phone directly | Yes | No |
| Price | $3.99 Per month | $4.99 per month |
| Make or receive a phone call from PC | Yes | No |
| User Interface | Flawless | Fair |
| Access your phone camera from a PC | Yes | No |
Bonus Troubleshooting Fixes & Tips: Pushbullet not Working?
Sometimes, Pushbullet stops working, so you can't control your PC from an Android device.
Here's the list of those tips that might be helpful to fix this issue you're having.
For Mobile
1. Update Pushbullet
Check if the Pushbullet update is available in the Playstore, as updating Pushbullet might fix the issue.
2. Switch to WiFi
If you're using the cellular network, try to connect your device with WiFi as there might be some issue with your data connection.
3. Restart Android device
Restarting your Android device might help you fix the minor software glitch Lee that might prevent you from controlling your mobile from a PC.
For Computer
Navigate to https://stream.pushbullet.com/ and try connecting your Android device there. If this also doesn't work, you'll need to ensure that you aren't in your office, as network security policy might be the reason behind the chaos.
Part 5: Other useful Alternatives of Pushbullet
1. AnyDesk
Another reliable and user-friendly alternative to Pushbullet is AnyDesk. Using this tool, you can easily control your device from the computer.
Once the device is connected to your PC, you can perform any task there. For instance, you can send messages, receive messages, make or receive phone calls, or perform any other activity you perform on your device.
Features
It is compatible with various platforms.
AnyDesk is safe to use.
You can share your mobile screen display with other people.
It allows you to access your remote mobile device through a password.
Availability: macOS, Linux, Android, and iOS
Price: Starts at $9.9 per month
2. Crono
Crono is also a fascinating Pushbullet alternative that allows you to sync your notifications on your PC and then manage every mobile device activity on your computer.
It helps you receive all the notifications on your PC, and then you can send or receive messages. You can receive the call notification, but unfortunately, it doesn't allow you to take the calls, but that doesn't prevent you from declining the incoming call.
Features
It is a completely safe tool.
You can control your mobile through a PC using Crone.
It supports various devices, including macOS, Windows, and Android.
Availability: Web, macOS, Windows, and Android
Price: Free, premium package starts at 1$ per month
3. Join
Another Pushbullet alternative that can serve to a great extent is Join. Although it doesn't come up with the best user interfaces, you won't find any tracking or ads when sharing the information.
On top of that, you can take the services of Join for free and not forget that Join is end-to-end encrypted, meaning it won't compromise your personal information.
Features
It lets you sync the clipboard between devices and view notifications of your devices.
Allows you to open links remotely and find your phone
Empowers you to reply to the SMS phone from your PC
Allows you to open and send unlimited text messages from a PC
Availability: Web, Windows, and Android
Price: Free, full premium at $1.49.
4. KDE Connect
Only a handful of free file-sharing tools would offer you a smooth user, but KDE Connect has other ideas. It is an open source and free tool that allows you to send files between mobile devices, control the mobile device from a PC, view notifications, and perform various other operations.
Features
Easy to use
Lets you reply to messages from the PC
It empowers you to get an incoming call notification
It is end-to-end encrypted, protecting your data.
Availability: Linux
Price: Free
5. Link to Windows
Link to Windows is another prestigious Pushbullet alternative that offers features you won't find in Pushbullet.
For instance, Link to Windows allows you to take phone calls, which you can't relate to with Pushbullet.
However, the downside of Link to Windows is that it doesn't support devices other than Windows and Android.
Features
It offers an intuitive user interface
Access your phone notification via PC
Make or receive a call through PC
End-to-end encrypted
Availability: Android and Windows
Price:Free
Final Words
Finding an appropriate alternative to Pushbullet takes some doing, courtesy of the quality that Pushbullet brings to the table.
However, we've revealed several prestigious Pushbullet alternatives in this post, and all the options are worth your attention. Of all the alternatives we've mentioned here in this discussion, AirDroid Personal emerges as the best Pushbullet alternative.
It is a fantastic tool that allows you to control your iOS and Android device through PC and share any files you'd want.
Moreover, when you compare the pricing of AirDroid Personal with Pushbullet, you'll notice the significant difference as you can acquire the premium version of AirDroid Personal at cheaper rates than Pushbullet. The reviews of AirDroid Personal have suggested that you must try this tool as it is worth a try.
FAQs
Is Pushbullet free to use?
Pushbullet was free to use in the past, but you'll need to pay a handsome amount to acquire its premium package. For instance, you'll have to pay a $4.99 monthly subscription.
Is Pushbullet Encrypted?
It is end-to-end encrypted, meaning your data remains encrypted until you receive it on another device and won't be compromised or breached
How to Remove the device from Pushbullet?
Removing the device from Pushbullet is simple; you'll only need to log in with your Pushbullet account and tap on the small triangle. Doing so will help you access the devices list, and you can select the device you'd want to delete and click on '' Delete'' to finish your task.
Does Pushbullet work for iOS?
Unfortunately, Pushbullet doesn't work on iOS or macOS. Earlier, iOS users could use Pushbullet but withdrew the access from iOS devices to share files or control iOS devices from PC.
Does Pushbullet available on Chrome?
If you've installed the Pushbullet app on your PC, you can use its extension on Chrome.
Was This Page Helpful?