[2023]Best 3 YouTube Downloaders for iPhone You Should Know
iPhone and other iOS devices are highly selective about the apps they allow to run. As a result, you might have difficulty finding a proper YouTube downloader for your iPhone.
This can be frustrating if you want to download some videos to your device. However, there are many methods for iPhone users, and this article will help you find them. And in this article, we will discuss them and how to download YouTube Videos to iPhone. So, read until the end to get the whole picture.
Is It Legal to Download YouTube Videos?
Generally speaking, downloading YouTube videos without explicit permission from the copyright holder is not considered legal. YouTube's terms of service actually prohibit downloading videos without prior authorization.
However, videos that are released under a Creative Commons license or videos that are in the public domain can be downloaded without any issues.
Note :
Always check the specific terms and conditions of the video or seek permission from the copyright holder before download.
Please make sure to download the video for personal use only. This will help you avoid any potential legal issues.
Things You Should Consider When Downloading YouTube Videos
There are a few things to consider when downloading videos from YouTube. First of all, you should take a look at the video quality. Almost all downloaders will prompt you to choose your desired video quality as long as the video is available in that quality.
If you are downloading a video for a song, then the quality doesn't matter much. You should also consider the video format. Although all the major formats work on every device, if you want to edit the video, you should download it in mp4 format.
The higher resolution you choose, the bigger the file size will be. You shouldn't worry about the file size if your device has ample space. You may need to think more about viruses and malware, but recently, malware attacks have been increasing on the YouTube platform. So always be cautious about cyber security when downloading stuff from YouTube.
Ways to Download YouTube Videos on iPhone without Premium
Many wonder how to download YouTube videos on iPhone to watch offline, but don't know the way. Let's have a look:
Via Online Video Downloaders
One of the easiest ways to download YouTube videos on your iPhone without a premium subscription is to use an online video downloader. There are lots of YouTube downloader iPhone websites, such as Waveform, Catchvideo, Video Grabber, etc.
These online downloaders are pretty straightforward; copy and paste the video link in the appropriate box, choose format and quality, and click download. These online video downloaders are easy to use, have a user-friendly interface, and anyone can use them with ease.

Via Download Manager
Another great way to download YouTube videos on your iPhone without a premium subscription is a download manager. 4K Video Downloader is a powerful download manager that allows you to download high-quality YouTube videos. This app has many features like the video to audio converter, slideshow maker, etc. Besides ios, 4k video downloader is available for macOS, android, windows, and even Ubuntu.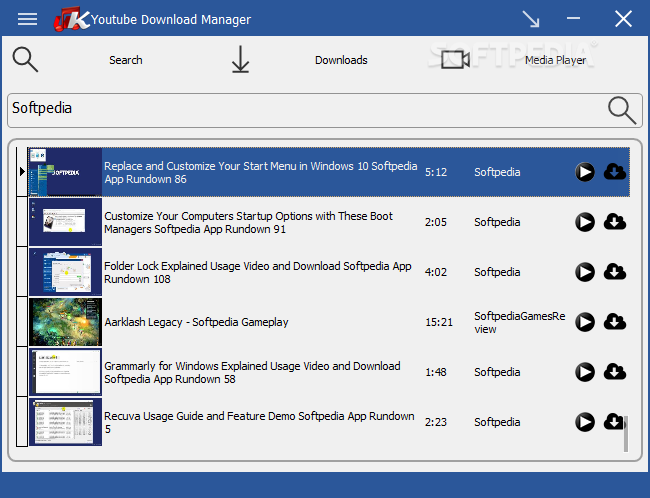 Via Shortcut
If you're looking for a quick and easy way to download YouTube clips on iPhone without a premium subscription, then Just Another YouTube Downloader is the perfect solution.
This YouTube downloader iPhone shortcut can be installed on your iPhone and lets you download YouTube videos in just a few taps. You can copy the link and share the shortcut or share directly with Just Another YouTube downloader shortcut to download videos.
Via Documents
Documents by Readdle is a popular file manager app allowing you to download YouTube videos on your iPhone without a premium subscription. Although it's a file manager app, documents by Readdle is a popular YouTube video downloader.
To use Documents by Readdle, copy the YouTube video URL you want to download and paste it into the app. You can then save the video to your iPhone's camera roll or any other location.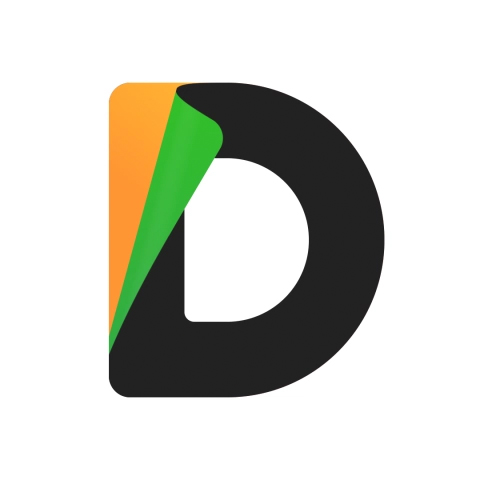 Via Screen Recorder
If all else fails, you can always use a screen recorder to record the YouTube video on your iPhone. While this method may not provide the best quality video, it is a reliable way to save a YouTube video for later viewing. You can use a built-in screen recorder of your iPhone or any third-party screen recorder.
To use the built-in recorder, go to Control Center > Settings, then press the Add button next to Screen Recording. Open the Control Center on your iPhone, then wait three seconds for the countdown to begin. To record your screen, exit the Control Center.
3 Best YouTube Video Downloaders for iPhone
If you need to download YouTube videos regularly, the usual app isn't cut it. Instead, having a more professional YouTube downloader for iPhone would be best. However, there aren't as many iOS-exclusive apps for YouTube downloads as for Android. Let's take a look at some of the best ones.
1TubeMate for iPhone
Windows users know how fast and valuable the video downloader TubeMate is. And iOS users will soon be able to enjoy the same benefits too. TubeMate for iOS is currently under development and will soon be available on the App Store. In the meantime, TubeMate recommends using Web Offline (on iTunes) and Snaptube for saving YouTube videos on the iPhone.
TubeMate for iOS lets you experience the smooth running of videos. Plus, you can download them in their highest possible quality. Afterward, you can play these videos on your device even when not connected to the internet. TubeMate for iPhone supports various video formats and lets you extract and save audio as MP3 files.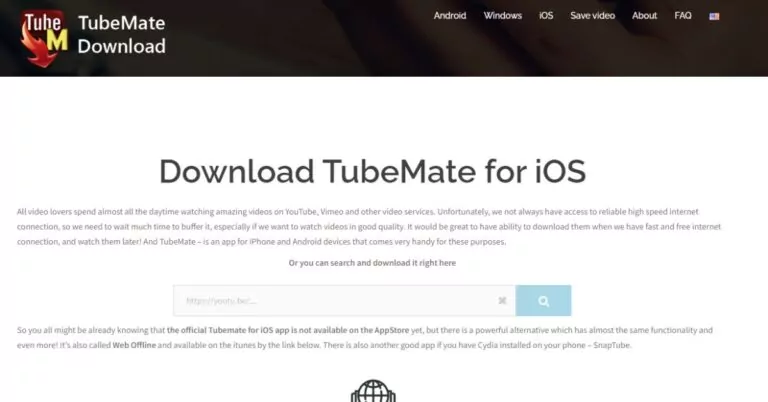 Pros
Fast video download even during a slow internet connection.
Download a maximum of ten videos at the same time.
You can work or text on your phone when videos download in 'Background' mode.
Cons
TubeMate for iPhone is still not available in the App Store.
Doesn't support iOS devices earlier than iPhone 5.
Price: Free
24k Video Downloader
If you are looking for a free app to save YouTube videos to the camera roll on your iPhone, then a 4k Video Downloader can work great for you. You can download videos at the highest 4k resolution, as the name suggests. This sets the app apart from other video downloaders, where you must compromise the quality of saved videos.
You can easily download entire playlists with the 4k downloader. This is handy when saving educational course videos on your iPhone from YouTube. You can also download the subtitles of the videos you are saving. Lastly, it lets you skillfully extract audio files from the videos and save them separately.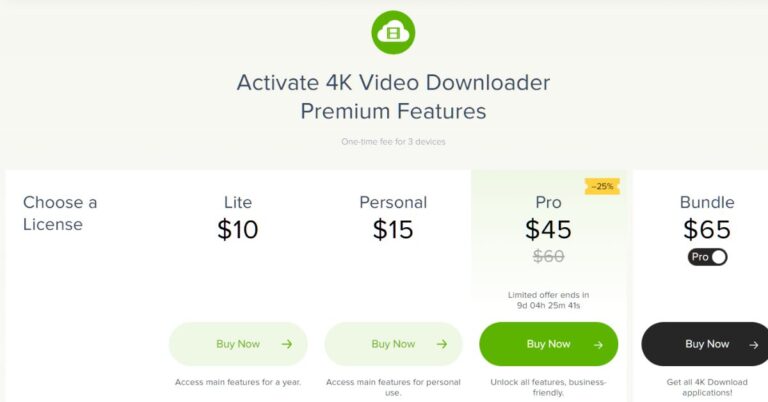 Pros
You can download entire YouTube playlists.
Has the option of downloading subtitles.
Audio extraction is intelligent and accessible.
Cons
It isn't an iPhone-exclusive app.
You need to pay to use the advanced features.
Price: Free (the basic version), 15$ (Pro Version), 45$ (Pro Version)
3FoxFm
YouTube isn't the only site where you can watch videos. Dailymotion and similar sites also offer valuable and enjoyable content for viewers and visitors. And FoxFM is the best app to save them on your iPhone. It is an app that has been specifically designed to fulfill the video-saving needs of iPhone users.
One of the main perks of using FoxFM is that it lets you extract audio and turn it into ringtones for your mobile. Usually, this is a lengthy and complicated process if you attempt it manually. But FoxFM makes it as easy as a few simple clicks. In addition, the app-sharing features let you quickly send files as email attachments.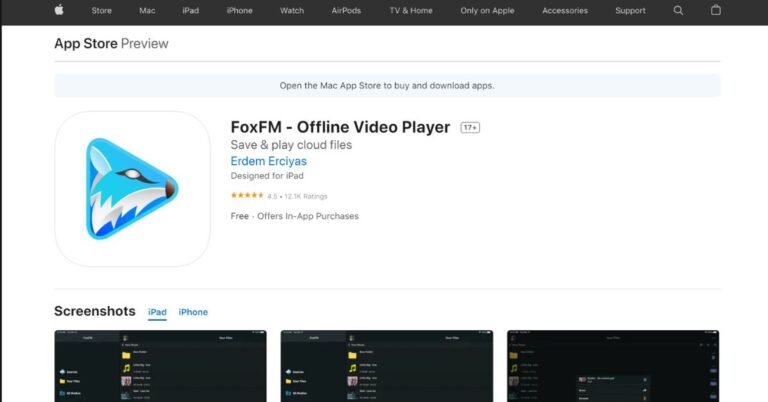 Pros
Download and save videos from other sites alongside YouTube.
Instantly extract audio files and turn them into ringtones.
Share downloaded files fast and efficiently.
Cons
The interface could have been more attractive.
Cross-platform functionality is not up to the mark.
Price: Free
Save YouTube Videos to iPhone With AirDroid
AirDroid Personal lets you save downloaded YouTube videos to your iPhone for free can be great for one or several occasions. However, these methods have various limitations. For instance, many want access to personal files and will collect your data to sell to third parties. Plus, many will show ads in return for the free service they provide.
As a result, you might not be able to continue with most of these apps in the long term. If your work, hobby, or passion makes it mandatory to save YouTube videos on your phone frequently, then a versatile app like AirDroid is your best option to save YouTube videos from your PC to your iPhone.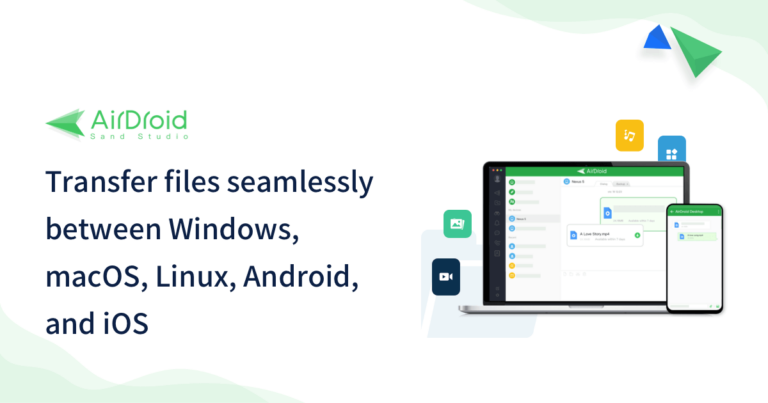 Why AirDroid Personal?
AirDroid Personal has a considerable number of valuable features. All of these make it the best way to share YouTube videos on iPhone.
Critical features of AirDroid Personal
Send Saved Videos: AirDroid Personal offers an incredible file transfer speed of 20 MB/s. This lets you send massive video files from YouTube to another device quickly and instantly. In comparison, most iPhone YouTube downloaders have various restrictions regarding sharing files.
No Platform Limitation: AirDroid Personal lets you seamlessly transfer files across multiple software platforms.
Share Files without the Internet Limit: With AirDroid, you can send, and share downloaded YouTube video files under local networks or remote networks, even if your target devices are offline.
Pros
Share large YouTube video files at breakneck speeds.
Don't limit yourself to one file format or operating system.
Get remote access to your saved YouTube videos.
Send video files to nearby devices.
It has many more options other than saving YouTube files.
Price: $3.99/mon; 29.99$/year
How to Download YouTube Videos to iPhone?
The original YouTube app for iPhone is one of the best options to play, download and save videos from the platform on your iPhone.
As you are using an app that YouTube recognizes, downloading the content has no legal risk. However, it would be best if you had a YouTube Premium subscription to get the download option.
Getting YouTube Premium
YouTube Premium is a service worthy of your subscription. It will cost you around 12 dollars a month. However, there are various opportunities for a free trial period too.
Once you have a subscription, you will receive various benefits on the platform. First, you can legally download and save YouTube content on your iPhone. Then there is the option of watching all your videos without the interference of advertisements. Also, you will get to use YouTube Music for free.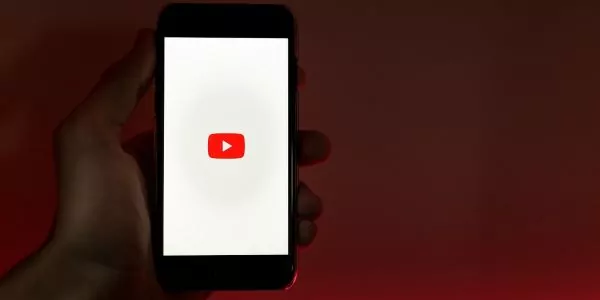 You can quickly sign up for YouTube Premium using the following steps-
Step 1: Access the YouTube App on your iPhone.
Step 2: Click on the top right corner and sign in with the Google ID you prefer for the Premium membership.
Step 3: Tap on the "Get YouTube Premium" option.
Download YouTube Video on iOS.
After you sign up for a premium subscription, downloading YouTube videos on your iPhone becomes easy. Just follow these simple steps-
Step1: Open the YouTube App on your iOS device
Step2: Start playing the video you want to download
Step3: Tap the three dots in the video preview
Step4: From the list of options, select 'Download.'
Your selected video will download in the library section. However, if you don't want to maintain a YouTube Premium membership or don't prefer this method, you can look for a professional YouTube video downloader for your iPhone online.
Where to Find Saved Videos on YouTube?
Looking for your downloaded YouTube videos? Well, you can find them with just a few taps. Here's how to do it: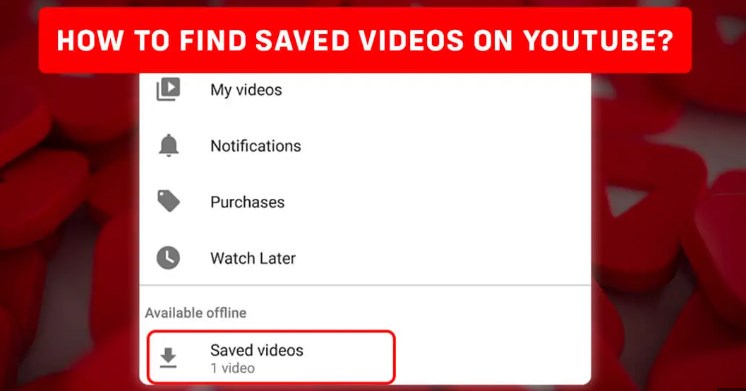 Step1: Open the YouTube app on your device.
Step2: Log in with the account you purchased YouTube Premium with.
Step3: Go to"Library." it should be at the bottom right corner.
Step4: Click on Downloads. You'll find your saved video there.
Why Can't I Download YouTube Videos on iPhone?
There may be cases when YouTube won't download on iPhone. If an issue like this occurs, check the followings:
Check that you're signed into YouTube Premium
Try signing in and out of the YouTube premium account. Also, make sure there is a YouTube premium logo instead of the YouTube logo in the top right corner.
Check that your membership hasn't expired.
If your YouTube premium subscription ends, you will lose access to the downloaded videos. So double-check if your YouTube premium membership has yet to expire. If you recently resubscribed to YouTube Premium, the downloaded videos may take a few hours to appear.
Check YouTube Premium availability in your location
Not all areas in the world have YouTube premium features. If you purchased YouTube Premium and then moved to an area that doesn't support YouTube Premium, you may need to use VPN to use your membership.
Check your download settings.
You can't download using mobile data if your download settings are restricted to wifi only. Check your download settings if you want to download using mobile data.
Check your version of the YouTube app
Always make sure you have the latest version of the YouTube app. You will get an old YouTube version if you recently factory-restored your device. Please update it to the newest version from the app store.
Conclusion
YouTube is the most excellent platform to find both educational and entertaining content. And some of the content is so good that you can't save them for later offline viewing. This is why a YouTube downloader iPhone is a mandatory tool for iOS users.
However, YouTube videos can take up significant space on your device's storage, especially when you download an entire playlist. So, although it might be tempting to download every video you stumble upon on the platform, make sure you are not wasting space.
Also, regularly move your files to backup storage or the cloud. Otherwise, your phone will slow down due to inadequate storage.
FAQs
Q1) Is there a TubeMate for iPhone?
Ans. You can't find TubeMate for iPhone in the AppStore. Although it will be available soon, in the meantime, the tubemate website recommends Snaptube and Web Offline for their customers. There are jailbroken versions of tubemate available. But downloading those apps puts your device at risk of malware attacks.
Q2) Why doesn't the YouTube App on my iPhone not have a download option?
Ans. First of all, you need to have a YouTube Premium subscription to use the download option for YouTube videos. However, Youtube premium isn't available for all countries and regions at the moment. In that case, you can use alternatives like Fox Fm or 4k Video Downloader.
Q3) Why can't I download youtube video to iphone online free?
Ans. If you are using a proper tool for youtube video download iOS, then there might be two possible reasons for the dysfunction. Firstly, the internet connection might be inadequate to download the video file. Secondly, make sure your device has adequate storage space for the video file to download.
Q4)Can you download videos from YouTube to iPhone online?
Yes, you can download videos from youtube to iPhone online. There are lots of online youtube video downloaders you can use to download youtube videos to your device.
Q5)What's the best app to download YouTube videos on iPhone?
There are lots of apps to download youtube videos on iPhone. But among all that, TubeMate is the best. Its features and ease of use are second to none.
Q6)How to download a YouTube playlist on your iPhone?
You can download the YouTube playlist on your iPhone very easily. Tap the PLAYLISTS tab to view playlists for a specific channel, then Select Save to Library.
Was This Page Helpful?