What are MDM Solutions and Benefits for Healthcare?
The importance of properly managing, maintaining, and securing corporate data has risen exponentially in recent times. The increased presence of sophisticated cyber threats, coinciding with their capacity to evolve and re-configure dependent on defense systems, means effective mobile device management (MDM) systems are vital in protecting business output and productivity.
This notion applies to a number of sectors and industries, and certainly when considering MDM for healthcare companies. Given the critical nature of medical operations, retaining device functionality is essential in ensuring the safe and continuous provision of care.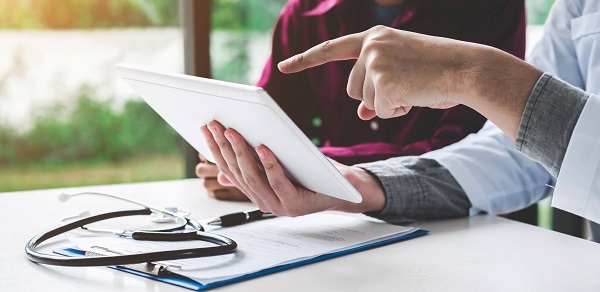 This article explores the advantages of MDM in healthcare contexts, reviewing its features, technologies, and practical implementation.
What is MDM for Healthcare?
Ultimately, mobile device management (MDM) programs provide data and network security for corporate entities operating within the healthcare section. Its various components not only support medical businesses and professionals but also serve to enhance the quality of patient experiences.
The relentless development of new tools and technologies may help to deliver more effective solutions for patient care and rehabilitation, but it also presents new risks within the cybersecurity space. Each piece of software is a possible avenue for undesirable actors to access private data, which could be exploited to undermine operational performance, or access restricted patient information.
Unfortunately, contemporary research suggests that the medical industry is under-equipped to address the persistent and changing threats related to devise security, and therefore healthcare systems are vulnerable to external intrusion.
What are the benefits of using MDM for Healthcare?
The advantages of deploying mobile device management systems to protect healthcare operations are extensive, and support the strategies and objectives of medical professionals in a variety of focus areas. MDM solutions allow healthcare facilities to act with confidence and assurance, safe in the knowledge that sensitive data is secure, device fleets are fit for purpose and resistant to attack, and the in/outpatient journey is seamless and adaptable depending on the conditioned nature of care level required.
Features of MDM utilized in healthcare environments:
Round-the-clock care with BYOD
As remote workforces increasingly demand slicker and more comprehensive access to work-related data on personal devices, an effective BYOD ("bring your own device") strategy is imperative in relation to both employee satisfaction and sustaining favorable productivity levels.
A suitable "BYOD" approach ensures:
Company information can be safely retrieved without compromising the security of data.
Workplace applications reside in a separate profile to personal apps and settings, impeding any data sharing between private and corporate sources.
Business policies can be safely integrated onto personal devices, delivering relevant authorizations to view specific materials without sacrificing data security.
Single console of the hospital inventory
This feature enables medical facilities to integrate all of their technology operating platforms into one succinct mobile device management console. This allows multiple OS's to talk directly to one another, boosting consistency, transparency, and harmony between otherwise conflicting programs.
Single consoles can offer one, consistent point of reference for both standard and advanced operating systems, including iOS, macOS, tvOS, Android, Knox, LG Gate, and Kyocera, across all technological devices. However, specific MDM systems come equipped with requirements for use, and therefore company devices must be checked to ensure they're receptive to command prompts from particular mobile device management consoles.
Kiosk for healthcare applications
It's essential for medical businesses to be able to manage employee access to workplace applications and sensitive corporate data. Single and multi-application kiosks serve to either completely restrict device users from certain functions, or limit their scope of visibility.

Secure patient privacy (medical records)
In efforts to retain the integrity of sensitive patient information, healthcare facilities must adhere to sector compliance regulations, such as the HIPAA (Health Insurance and Portability and Accountability Act). MDM features that help medical professionals in this endeavor:
Watertight password and access controls, serving to reduce the likelihood of account breaches.
Stops personal applications harvesting business information when downloaded onto corporate devices.
Prevents screenshots being taken when screen displays show restricted data.
Establishes safe VPNs for network usage.
Stops undesirable applications or websites being used on devices.
Provision devices
MDM systems accommodate the immediate installation of company security policies, and instantly tether devices to remote management portals from the set-up.
Effective device provisioning produces:
Instant, out-of-box set-up using zero-touch enrolment, permitting corporate devices to be remotely mobilized for suitable business use from activation. Pre-installed security policies subject end-user activity to relevant protection measures and authentication controls from the get-go.
Convenient, easily navigable MDM dashboards which can be utilized by IT admins to update, alter, or impose new restrictions on device fleets.
Establish single or multiple kiosk modes to tailor, restrict, and adjust access to company data dependent on end-user job role/status.
Deploy company branding across all device functions, promoting a sense of uniformity and professionalism.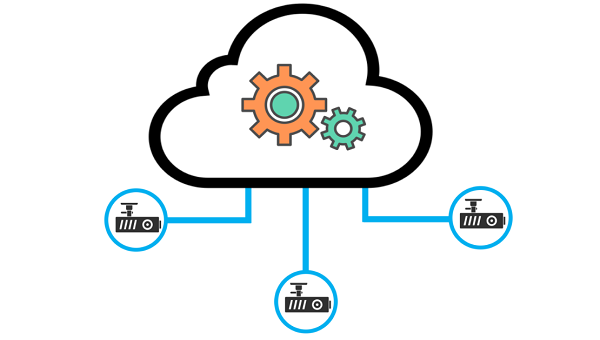 Push healthcare applications
Outdated operational procedures, reliant on the manual recording of patient information or other relevant data, are discarded in favor of a central data capturing system, which is supported by various remotely installed medical applications that track, monitor, and provide analysis of all relevant activity.
Remote monitor/control devices
In the modern age, it's essential for corporate entities to possess the capability to remotely administer device actions from a central hub. Businesses who have sufficiently set up appropriate remote management controls can: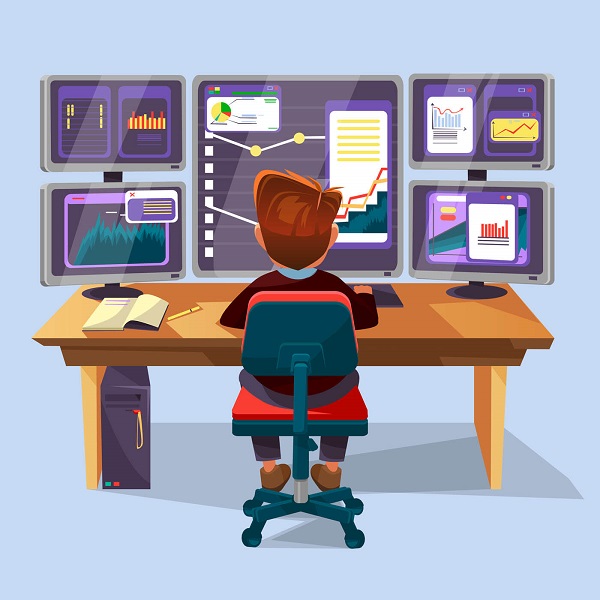 Initiate commands to both attended and unattended devices, delivering updates/changes/new features to device security policy without end-user intervention.
Gain visibility of device screens, enabling businesses to remotely resolve user problems in real time.
When malfunctions require further attention, complete device transparency allows support teams to prepare more appropriate service desk tickets, hastening the end-to-end repair process.
Compliance management and crisis control
It's integral for medical facilities to have the ability to promptly intervene when there is a risk of sensitive information being compromised. MDM systems deliver incisive security measures which instantly protect device integrity, such as data wipes, full device locks, and activating lost modes, helping to prevent access and mitigate against the threat of data breaches.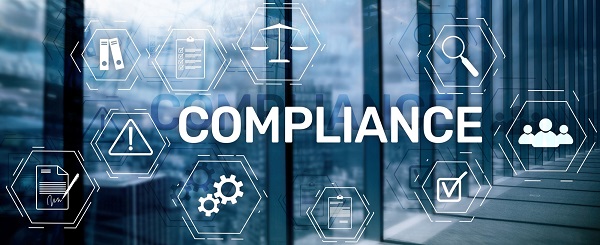 MDM solutions for Hospitals, Senior Living Centers, and other Healthcare facilities
Medical companies continuously look for suitable methods to inform, engage, and assist patients throughout their respective care journeys. These efforts aim to drive patient satisfaction and execute an appropriate level of care. Regardless of whether the patient is currently receiving on-site support, accessing updates from home, or considering future treatments, it's essential for medical companies to communicate sensitive information with assurance and diligence.
MDMs serve to equip medical professionals with the capability to:
Communicate effectively and diligently with patients, whether in-person or remotely, before, during, and aftercare has been dispensed.
Access a central hub of patient records in order to support decision-making processes in relation to treatments and prescriptions.
Produce relevant and consistent documentation to complement existing patient records.
Administer patient satisfaction questionnaires to gain an understanding of approval and engagement levels, also enabling them to produce subsequent action plans to address any issues.
Advertise products and services around healthcare venues to patients and visitors.
Clearly, these features conspire to support ground-level health teams in their everyday operations, but also help medical businesses to attract new customers, and retain the loyalty of existing patients. Furthermore, as MDM platforms are ultimately cloud-based and require no physical construction, the aforementioned benefits come at a modest price and can be leveraged in any medical environment, whether care is being delivered in a hospital, senior living center, or other healthcare facilities.
Equipment used to harness MDM solutions across the medical sector:
Hospital TV Systems
Durable, easily navigable, and sanitization-friendly, large-format TV screens are used to deliver MDM-produced content to healthcare audiences. Multiple TV systems are available, designed to promote effective use for either medical professionals, in-patients, or visitors. Those used for corporate purposes are equipped with touchscreen technology, and capably host presentations and conference calls using in-built video and audio functions. Simplistic dashboards and easy-to-use basic controls are integrated into screens directly used by patients.
Digital signage
Electronic signage, featured on varying device platforms, is deployed to help medical centers effectively and efficiently communicate with colleagues and patients alike. It also assists employee-to-employee interaction and enables visitors to ascertain key information about available facilities and events.
Indeed, the following list of activities serves to highlight the extensive use of digital signage in healthcare environments:
Market commercial activities, such as price reductions taking place in on-site stores or hospitality units.
Display building maps to support department navigation.
List contact names and extension numbers to support operational efficiency
Share essential information and report live updates to staff, patients, and visitors.
Use to assist employee training sessions or engagement workshops.
Improve aesthetics by displaying artwork or colorful images, helping to soften the typical clinical atmosphere of medical facilities.
Inform, engage, and even entertain patients stationed in waiting rooms.
Patient Education
As alluded to previously, delivering a seamless, supportive, and care-focused patient experience should be of central importance to all healthcare companies, as this clearly increases the likelihood of repeat customs, and builds confidence in the brand.
MDM technologies can deliver solutions in this space, helping medical businesses preside over effective care tools and systems which can be accessed directly (and remotely) by patients. This reduces operational stress levels on administration teams, who are no longer required to answer patient queries or share updates, and increases patient satisfaction by handing back the initiative to the individual receiving care.
By providing education at each stage of the recovery journey via these methodologies, patients are afforded transparent, easy-access insight into the progress of their care, whether on-site or at home. This strengthens trust in the services provided and supports welfare and well-being levels as patients become better informed of their current condition and prospective treatments.
Outputs of effective MDM strategies in relation to the patient care experience:
Establishes individual portals for patients where informative and engaging materials can be accessed in a safe and confidential way.
Allows healthcare workers to effortlessly communicate with patients throughout the care journey, reducing the likelihood of information delays and providing opportunities to quickly respond to questions relating to prescriptions or treatments.
Can be utilized to provide a channel of communication between patients and family members, whereby safe and convenient interactions can be harnessed through video chat platforms.
Information from a range of company systems and accounts can be extracted and re-housed into a central hub, streamlining data and optimizing operational efficiency.
Allows healthcare professionals to organize timing and sequence flow of required medical treatments and automatically shares progress information with patients.
Can carry branding/corporate handwriting across device software and applications, creating a consistent, professional image to patients, and promoting business values and a sense of identity to in-house colleagues.
What is AirDroid MDM for healthcare?
For healthcare companies looking to take advantage of expert mobile device management solutions, capable of performing each action referenced throughout this article, they should look no further than AirDroid MDM for healthcare. Indeed, this product empowers medical businesses too.
Fashion-specific security policies dependent on needs and requirements, pushing these onto individual or groups of devices dependent on the role/position of end-user. Policies act to mitigate the threat of data breaches and illicit device activities.
Provision devices using a central zero-touch enrolment portal, ensuring assets are mobilized with the aforementioned security profiles from day one.
Address device faults and issues remotely, and provide expert troubleshooting support via several communication channels.
Take immediate, preventative action when required, including remotely wiping device applications/information or locking phones in the event of loss or theft.
Consistently and accurately monitor device location and activity. Achieve this without compromising employee privacy by compartmentalizing work and personal profiles.
The distinction referenced above enables BYOD users to safely access workplace data via their business profile and keeps company assets immune from intrusive applications looking to access confidential data.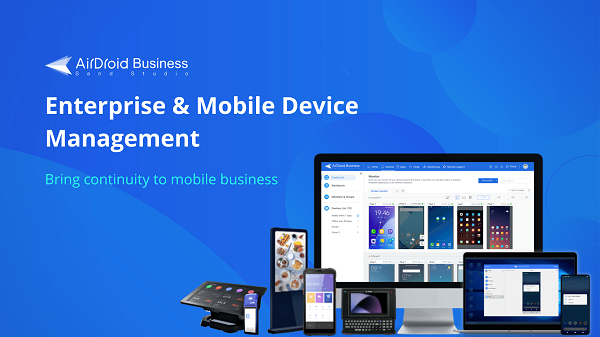 Airdroid MDM – Key features which specifically support healthcare operations:
Device compatibility – Irrespective of internal systems, BYOD status, or legacy ways of working, Airdroid MDM attempts to bring device populations under one central command hub. This allows healthcare admin teams to remotely manage assets fitted with varying operating systems and account profiles and offers the opportunity for uniformity across all workstreams and departments. However, not all devices can always be supported by the advanced nature of MDM technology, and therefore system requirements should be checked prior to engagement.
Comprehensive security defense mechanisms – MDM systems are first and foremost in place to protect companies from data breaches and external security threats. Airdroid MDM offers medical businesses a far-reaching suite of security measures, which can be automatically installed upon device provisioning, or remotely pushed onto devices without end-user input.
Control access – Healthcare corporations can establish authentication controls within security policies, ensuring appropriate colleagues can tap into relevant information when required. This serves to protect confidential data from those without necessary permissions and promotes productivity and workplace autonomy by accommodating slick and safe access points for authorized employees.
Device location - Having the capability to remotely locate each and every company device is essential for ensuring assets are kept in possession of the registered user. Should tracking technologies raise an alarm, devices can be instantly locked using the MDM central dashboard.
Remote wipe of data – In instances where information stored on devices needs to be cleared, admin teams can perform full data wipes in order to protect sensitive data from unsavory actors. This may be required when devices are lost or stolen, or transferred from exiting to the incoming employees.
Further information about MDM for healthcare
There are several other important beneficial features that mobile device management platforms like Airdroid MDM provide. These include, but are not limited to:
Healthcare master data management
By holding all information in a secure, access-controlled, centralized hub, MDM systems allow healthcare data can be organized and presented in a way that complements the operational requirements of any medical facility. This creates a reliable directory of healthcare records and evidence, providing a single point of reference for all relevant employees.
Medical decision-making
As alluded to above, MDM solutions can offer healthcare professionals the capability to conveniently access a patient's full medical record, exposing information in relation to an individual's condition history, prescribed medications previously issued, and any specific treatment plans they've been subjected to in the past. This allows care teams to make rational, informed decisions using data stored in a central, easy-to-use portal, enhancing the likelihood of delivering timely, accurate, and successful care actions.
FAQs about MDM for Healthcare
How do MDMs support EMR?
Mobile device management systems create central platforms to house all Emergency Medical Records (EMR), meaning healthcare professionals can access relevant data reliably to make good decisions on patient care.
What is MDM used for?
MDMs are used in the healthcare industry to support a number of activities, including:
Sculpting relevant security policies and pushing them directly onto company devices.
Remotely managing device populations via a central MDM dashboard.
Providing troubleshooting solutions to both devices with or without end-user intervention.
Taking decisive security actions when potential threats to data integrity emerge, such as remote wiping, device lockdowns, and exploiting tracking systems to locate assets.
Educating, informing, and engaging patients on personal condition progress, available services, and products, and general updates about the facility used.
Enhancing communication channels across all points of interaction, including employee to employee, medical professional to patient, and patient to family.
Storing comprehensive patient medical records in a central dashboard, supporting healthcare workers to easily access historical data, and prescribe onward medication and treatment with confidence and assurance.
What are MDM requirements?
MDM requirements determine which operating systems need to be installed in order for devices to be receptive to the actions, security profiles, and updates delivered by IT teams using a specific mobile device management system.
What is an MDM system?
An MDM system is a platform that allows businesses to remotely manage their device fleets, and protect these assets from constantly evolving cybersecurity risks.
How do MDM systems work?
MDM systems use a central control hub, accessed by authorized administrators, which provides total transparency on a company's device population. This enables businesses to undertake necessary actions to strengthen security defenses, enhance workplace productivity, and remotely support colleagues with pace and efficiency.
Conclusion
Although all corporate enterprises can reap the rewards of integrating an MDM system into company device populations, the benefits of mobile device management are accentuated in healthcare environments. Indeed, the urgent, critical, and complex nature of medical facility operations means that possessing secure, responsive, and reliable management tools is an essential requirement.
The various features of MDM systems enable healthcare businesses to preside over diverse and reliable communication channels which stage interactions between multiple stakeholders, and issue remote and immediate actions to mitigate against the threat of data breaches.
Ensure restricted information is only accessed by authorized employees, advertise products, services, and on-site facilities, and hold detailed historical patient records, which help equip medical professionals with relevant, easily accessible information in order to make vital decisions regarding ongoing healthcare.
Indeed, given the circumstances of the contemporary context, which sees employees operating more remotely than ever, cybersecurity risks becoming both more sophisticated and potent, and a growing reliance on technological apparatus to perform all manner of workplace tasks, the incorporation of a high-quality mobile device management system into company-wide operations is no longer simply an important action for healthcare businesses to undertake – it's an essential one.
Was This Page Helpful?