Guide to Remote Access IoT Devices & Challenges
Over the last two decades, the global IoT industry has witnessed a massive spike in terms of development as well as advancement. From simple tasks to complex computing applications, embedded computers or IoT devices have found their way into people's lifestyles. In simple words, IoT is a massive network of different sensors, devices, and systems.
Using this technology, you can get connected with different things remotely. However, to ensure maximum security and constant growth of your business, it is important to effectively track as well as manage your IoT device. And you can do that by establishing remote access IoT device over Internet. Keep reading to know how to do that properly.
Part 1. What is IoT remote monitoring/device management?
Before you can dive deep into the topic of establishing remote access IoT device, let's understand that it is IoT device management or monitoring. IoT device management is an extensive process that covers multiple tasks such as validation, monitoring, configuration, equipping, and analysis of your multiple IoT devices from a centralized location. The primary objective of IoT remote monitoring is to help businesses to adopt the best IoT solutions and support their functional abilities.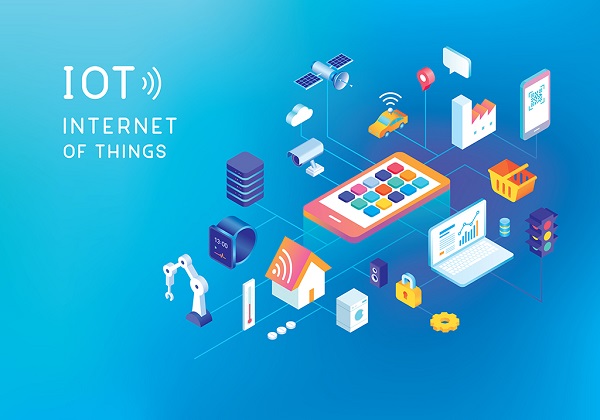 A study published by IoT Analytics has reported that by the end of 2025, the number of active IoT connections may reach around 30 billion and the major reason behind this is IoT devices offer much more reliable solutions than non-IoT devices. The rapid growth of IoT technology will also lead to the arrival of new products in different areas like medical devices, wearable devices, industrial automation, smart vehicles, and more.
However, to enjoy the maximum benefits from this, you need to manage those IoT devices efficiently. That's why a highly secure and effective IoT device management process is required to connect smart assets. And most experts have suggested that IoT remote management with IoT device remote access can be an excellent option here.
Part 2. How to successfully remote access IoT devices over the internet?
Since the previous two decades, the popularity of IoT devices has skyrocketed. With the growth of technology, businesses are no longer restricted to mobile devices and laptop computers. IoT devices have carved out their niche in every business, from basic computations to complicated ones.
IoT devices have had a significant impact on the Logistics business. Furthermore, it has resulted in significant changes for those working in transportation, agriculture, warehousing, and other industries.
One incredible aspect of IoT devices is their ability to be accessed and controlled remotely from anywhere in the globe. Various internet protocols are used to link IoT devices.
Here is a list of several popular protocols for remotely accessing IoT devices:
SSH Connections
RDP Connections
VPN Connections
Proxy Connections
These solutions, without a doubt, work for accessing IoT devices, but there are too many constraints that make them useless for organizations. You should select various software and web apps for remotely accessing IoT devices since they are less restrictive and easier to connect than internet protocols that need technical expertise.
Note :
Finding a powerful remote access and monitoring solution for Android devices of your company? Try
AirDroid Business MDM
.
Part 3. Benefits/Importance of remote access to IoT devices
Remote access IoT devices' Benefits for enterprises
1Logistics
As per a newly conducted study, the deployment of IoT technology in the global supply chain market is forecasted to grow at a CAGR of 13.2 percent between the years 2020 to 2030. Besides, the supply chain divisions that will enjoy maximum benefits through iot device remote access are: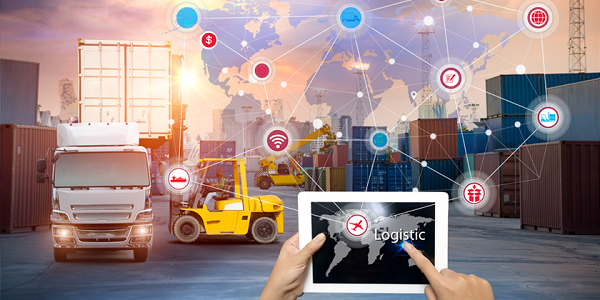 1.1 Warehousing
For easy and accurate locating, pallets, forklifts, and other tools used in a warehouse can be tagged with IoT sensors. Besides, sensors can also be used for condition monitoring and tracking humidity, air quality, internal temperature, and more.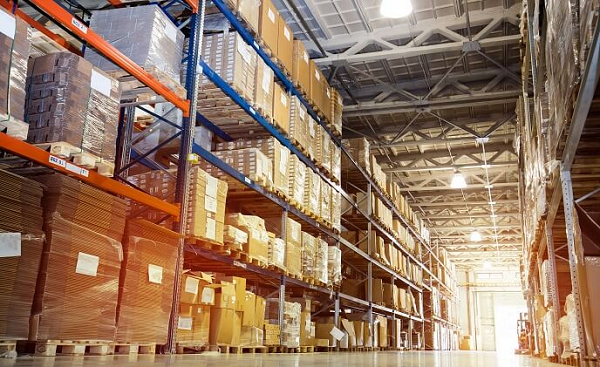 1.2 Transportation
Most revenue of the global logistic market is generated through IoT fleet management. This has facilitated accurate as well as real-time visibility of vehicles. Accurate location identification can be done using public or private IoT networks.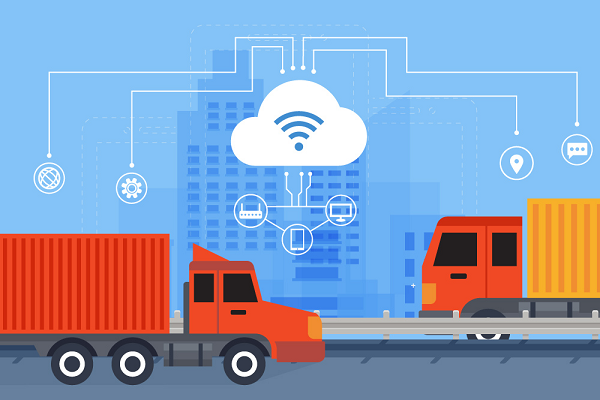 2Agriculture
As per data, by the end of 2023, more than 12 million agricultural IoT sensors will be installed around the globe. This will help the farmers to enjoy better profits. IoT devices can help in monitoring soil temperature, moisture levels, and more.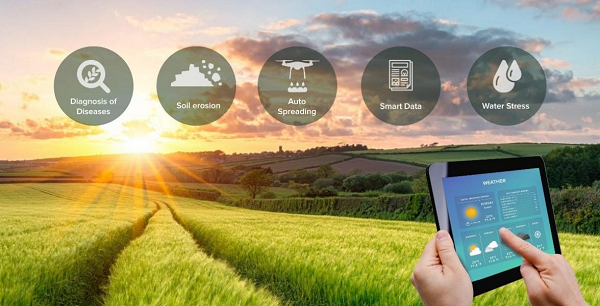 3Manufacturing
IoT devices are now widely used in the manufacturing industry to attain effective factory automation. Besides, this can also help to lower operational costs as well as the cost related to equipment maintenance.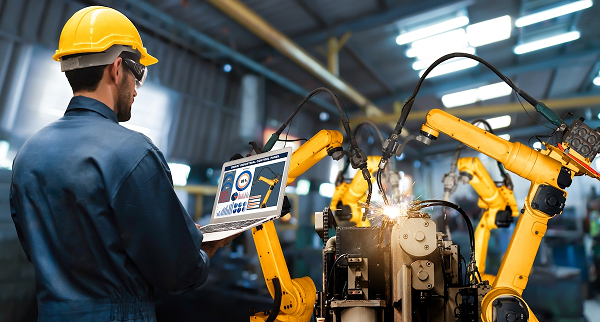 Remote access IoT devices' Benefits for Usual
1Improving operational efficiency
One of the major benefits of establishing a remote access IoT device over Internet is enhanced efficiency. As per the experts, when you have an effective IoT management solution, you don't have to attain every device physically to carry out a software upgrade or repair it. IoT implementations can also be done remotely.
2Real-time monitoring
IoT technology has made real-time monitoring much easier. IoT-enabled remote monitoring systems can be used for smart building optimization as well as for the implementation of industrial automation. With real-time monitoring, it will be easier to eliminate issues through predictive maintenance.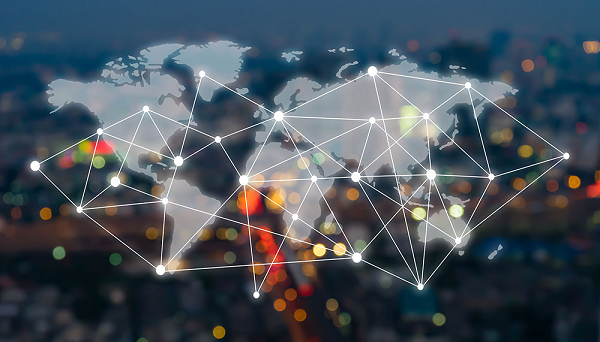 3Testing equipment in the field
Some devices, like IoT devices used in power generation plants, require frequent testing and firmware updates to work properly. Well, you can save a lot of money and time by controlling the devices through IoT device remote access systems.
Importance of remote access
Earlier, the users of IoT devices were required to be in close proximity to the devices for maintenance and configuration. And the reason behind this is an IoT gateway requires you to stay inside the coverage area to stay connected during the process.
But now, things have changed; enterprises are now installing multiple IoT gateways in dispersed and hard-to-access areas to maintain the connection. But the thing is, you need to monitor them constantly to ensure that they are running properly, and this will also enable you to enjoy the maximum benefits from your IoT devices.
It has been seen that IoT suppliers are now working towards ensuring these capabilities of IoT remote management to effectively address the growing demand and expand their business. Besides, it has also become very crucial to implement a secure IoT management solution.
Pour security will lower the capabilities of IoT systems and make them vulnerable to hackers. And if hackers can get control of power, water, or other municipal systems, it can wreak havoc. And cloud platforms have become a perfect medium to attain this.
Leading cloud service providers such as Google Cloud, Microsoft Azure, and AWS offers robust and secure cloud infrastructure specially designed to be used for IoT device remote access s systems. They have made remote IoT management much easier.
Part 4. Challenges of managing IoT devices remotely
1. Ensure Data Security
Cybersecurity has emerged as a major challenge in IoT device management. When you use the cloud, the systems may become vulnerable to viruses and cyberattacks. However, this can be avoided by deploying strict user permission and assigning a certain user to manage the gateway. Don't forget to integrate robust anti-virus programs.
2. Network Reliability
Sometimes, when internet service providers encounter downtime, your entire IoT system can go down. Besides, climate change or an emergency can also affect data centers. Well, by working with multiple internet service providers, these challenges can be eliminated.
3. Privacy
It has been seen that most businesses store their sensitive information, like passwords, pins, user accounts, etc., in plaintext files. This can lead to a privacy breach. You should ensure that the connection is secure and deploy robust encryption technology. Make sure one can access the data after getting proper authorization.
4. Power, Storage, and Resources Utilization
All electronic systems and devices require energy to operate, and IoT devices are no different. In fact, IoT technologies require a physical storage space to store a huge amount of data for effective communication. On the other hand, your remote services also need to store digital data. That means you will have to supply a sufficient amount of power. Besides, you also need to install powerful cooling-down systems.
5. Enabling asynchronous/synchronous interactions
Not just data centers but most cloud providers allow users to use different services for effective IoT maintenance. By using those services, you can make sure that there is perfect synchronization between physical IoT devices and software programs. For instance, AWS Cloud offers an "IoT Device Shadow service." It will be assigned to every IoT gateway. This will work like a cloud infrastructure model for a device. It synchronizes with the device continuously and comes with a list of multiple parameters that must be set for the device's proper function.
6. Peculiarities of the web platform architecture
Not all people are well-trained to use complex web platforms that are used to manage IoT devices. If you are using a complex platform, then you will have to provide the necessary training to the employees for effective management, and that will cost you time and money. Besides, resolving an issue will also take time. So, here you need to keep the web platform architecture as simple as possible.
Part 5. Tips on managing IoT devices remotely
Are you wondering how to manage your IoT devices with iot remote device access? Well, it will be easier for you if you follow the below-given tips. These tips can help any business to enjoy efficient and effective IoT device management.
You should not consider your IoT device loads as a challenge; consider that as an opportunity. When you deploy additional devices, they will help you in business growth and transformation. In fact, new devices will create more opportunities for your business.
As per the experts, sometimes, you can focus on hiring economies of scale. Whether you want to manage five devices or thousands of devices, you need to make sure that the process remains hassle-free and easy. And this is where you can use an MDM-Mobile Device Management tool. If you are looking for an efficient MDM android device, then AirDroid Business MDM will be the best solution for you.
When it comes to managing your IoT devices effectively, you should forget to consider remote monitoring and real-time alerts. By monitoring all the devices in real time, you will be able to reduce the impact of downtime on the devices. Besides, it will also help you to lower your overall operational cost.
You all know that IoT is a very complex landscape, and it covers hundreds and thousands of devices, data, sensors, cloud connections, and more. As a result, it has become more challenging to deal with constant network add-ons and increasing requirements. You need to come up with the right solution for this.
Another important thing to consider here is to make sure all your investments are future-proof. New standards, as well as protocols, are being introduced every day. So, users or businesses need to keep themselves updated about such changes so that they can keep up with the competition.
Part 6. Examples of IoT remote monitoring
Smart Factories
The introduction of industrial automation and intelligent assembly systems are now changing the manufacturing process. With IoT remote control, it is now easy to maintain the performance of intelligent devices used in a production line.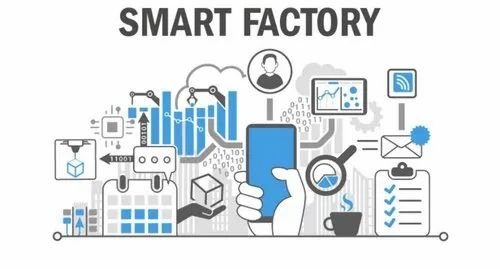 Smart Buildings
IoT sensors can now be utilized to effectively monitor as well as control different aspects of a home's operation. For example, you can easily control water and energy consumption and also use IoT technology for the proper utilization of resources.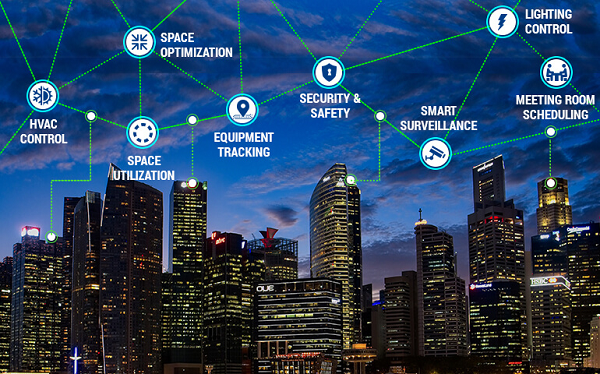 Smart Cars
With the integration of IoT remote monitoring systems, it is now possible to create self-drive cars. In the future, you will see more autonomous vehicles on the road for commercial and personal use.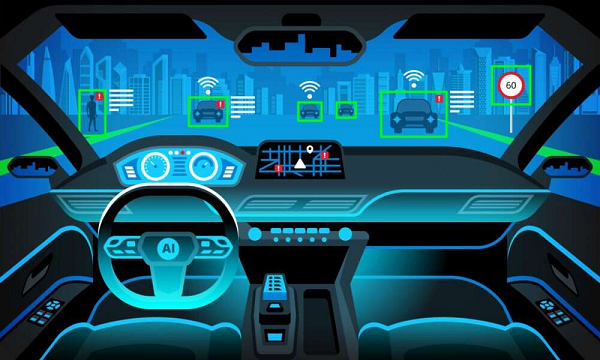 Smart Business
IoT devices are now deployed in the supply chain to track orders effectively in real time. Besides, they have facilitated faster detection of issues. On the other hand, with remote access IoT device SSH, retailers can easily study the market trends to come up with new products.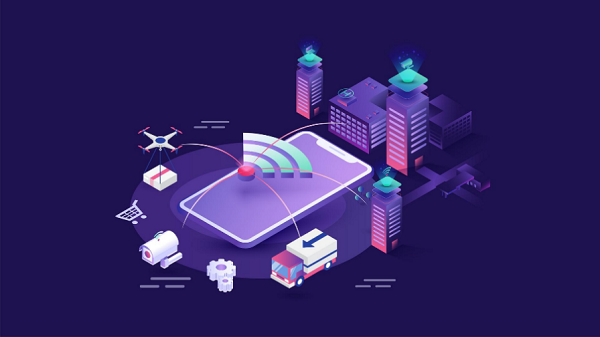 Smart Cities
Remote access IoT device SSH has become a crucial component in the process of implementation of smart cities. It is important for the monitors and sensors controlling different tasks of a municipality to have real-time access, for example, power distribution and traffic systems.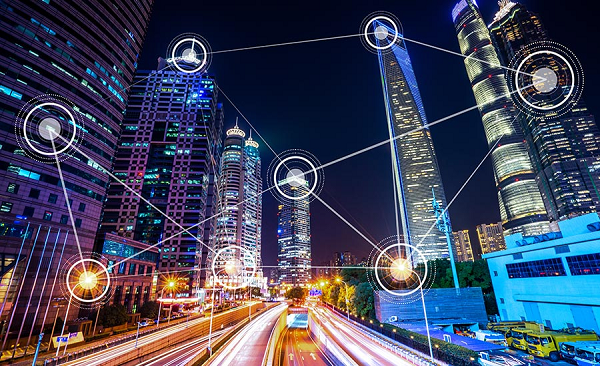 Part 7. Recommendation: AirDroid Business MDM Solution
As the number of devices and device types grows with time, the complexity of such devices can greatly affect your response to a problem. As a result, you can face losses and longer downtime. Besides, most businesses may find it difficult to detect issues like network errors or excessive data usage of apps.
Do you spend a lot of time monitoring your devices? Are you unable to get better business insights? Well, you can now resolve all your issues faster using an MDM Android device, like AirDroid Business MDM. This device is designed to effectively automate your workflow.
When you use AirDroid Business MDM, you will get alerts whenever your system finds any abnormal activities. Besides, it will also initiate an automated workflow to solve that issue as soon as possible. As a result, you will witness reduced maintenance costs and enhanced efficiency.
This device offers different types of alert functions, like device offline, data usage, and more. Once detected, your IT department will get the notification. This product can be used by digital signage service providers, Managed IT service providers, and logistic and transportation businesses.
Some Of the Automated Workflows the Device Supports are:
Group transfer
Factory reset
Notification
Switch to the configuration file
Device reboot
The device screen is off
It also offers detailed reports and logs so that you can make informed decisions.
Unassisted and Easy Remote Control
This program supports a flexible and easy-to-follow setup option for effective Android devices remote control. You can gain unattended access, and there is no need to root your devices. As a result, troubleshooting an unattended device will be easier.
Support More Devices
Forget about creating a large team of technicians and using the remote control; you can now easily support all your remote devices from a central location. Get it now and make your IoT device management easier and faster by setting up remote access IoT device over Internet.
Conclusion
As IoT devices are now being used widely, there will be a huge demand for effective and efficient IoT remote monitoring tools in different industries. But while choosing an IoT remote management system, it is also important to consider the security features, and a highly secured IoT system will allow you to witness the maximum benefits of the technology.
Some of the major areas that can benefit from this are supply chain management, industrial automation, smart devices, and more. With remote IoT device management, you can witness the efficient functionality of the devices while resolving the issues immediately. So, go on and implement this now.
Part 8. FAQs about Remote Access IoT Devices
How can I control my IoT over the Internet?
Most IoT devices are configured as well as managed through a software application. For instance, an app on your smartphone to control the lights in the home. In some cases, you will need different communication devices like Wi-Fi, Bluetooth, and Ethernet cables. Well, you can easily control your IoT devices over the Internet using an IoT remote management tool.
Can you access IoT devices?
Yes, you can access your IoT devices, and for this, you will need a specialized IoT remote access tool that can establish communication with your IoT devices over the network. Then you can manage the IoT devices remotely.
Are IoT devices connecting to each other using the Internet?
Yes, all IoT devices are connected to each other with the help of the Internet. That's why you can easily control these devices using your smartphone. The communication of IoT devices can be bidirectional and unidirectional. If you are using remote communication, then the data will be transferred through a gateway. The network protocol utilized can be a satellite, Ethernet, Wi-Fi, or Bluetooth.
What is remote IoT?
With remote IoT, you can monitor your IoT devices remotely from a centralized location and get real-time data from every device to make sure they are performing smoothly. With remote IoT, you can control your systems from anywhere in the world. Besides, you can easily send commands as well as new software updates and security patches to your IoT devices with a few clicks. Furthermore, you can also remotely monitor network, memory, and CPU usage and run batch jobs on your devices.
Do IoT devices have IP addresses?
Yes, every IoT device comes with its own unique IP address, and that is used to establish a connection between the devices. The IP address of your IoT devices will not be visible to other devices, but the IP address is used to connect the device to the router. Then the router utilizes its own IP address to get connected to the Internet. However, you need to take the required measures to keep the IP address protected.
Is Bluetooth an IoT?
Bluetooth has become a crucial technology for IoT applications, and Bluetooth IoT is deployed to create a large-scale device network through Bluetooth mesh. A typical IoT device has a communication, software system, hardware, and application layer, and Bluetooth function as a communication layer. Using Bluetooth, it is possible to create Bluetooth Mesh IoT based on BLE- Bluetooth Low Energy. It has become a game-changer for IoT devices and wireless device networks.
How do I connect my IoT device to the cloud?
Well, you can use cloud service providers, like AWS, Google Cloud, and more to connect your device to the cloud using LPWAN, satellite, Wi-Fi, cellular, and Ethernet. If you want to connect your device to AWS, then first, you need to create an EC2 instance. Then you need to add the app to it. Once done, obtain the private key and certificate from AWS IoT. Using that, you can establish the connection. IoT-device-to-cloud connectivity can be done on LTE Modem or mobile platforms. If you are looking for an easy way, then give AirDroid Business MDM a try now!
Was This Page Helpful?