2023 Top Self-Ordering Kiosks for Restaurants (Complete Guide)
A self-ordering kiosk has been a major game changer for fast food companies and the industry is expected to grow at a rapid pace. While Paneras and McDonald's were early adopters of self-service kiosks, independent businesses have been much more reluctant and slow to implement this type of technology. And convenience isn't the only advantage. Self-ordering kiosks have also helped businesses cut wait times, enhance order accuracy, and, most importantly, increase check sizes – all of which are advantages that almost any restaurant can reap.
Part1: What is a self ordering kiosk?
A self-ordering kiosk is a technological system, similar to a vending machine, which allows people to order and pay for their own meals. These systems typically include a touchscreen (often a tablet) with an easy-to-use digital interface. This page will show the restaurant's menu and assist visitors through the ordering procedure, from meal selection to payment and pickup. The automated system also provides useful discounts and specials, making it even easier for your customers that they may not know about otherwise as they place their orders.
Part2: Important benefits of self ordering kiosks for restaurant
Self-ordering kiosks are becoming increasingly popular in restaurants, and for good reason. Here, we outline the top five benefits of using self service kiosk restaurant.
Increase check sizes
You can offer targeted, intuitive options to diners while they make their orders using a self-ordering kiosk. This can cover exclusive promotional offers like a 2-for-1, adding extra toppings for extra prices, switching to premium meal packs, or a combo one.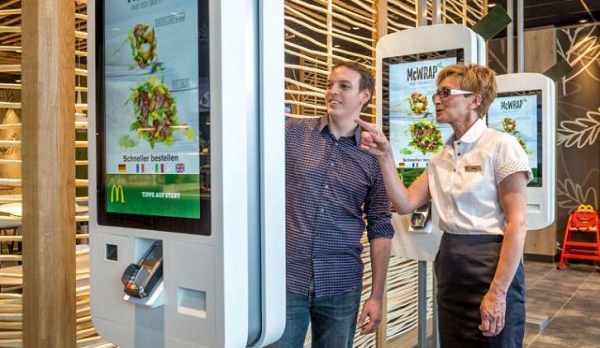 Increase Revenue
Implementing the use of Self-service kiosks is a perfect way to enhance the customer service of a restaurant. With the help of Kiosks, you can have customers order their own food rather than making them wait in line. Diners will no longer have to wait in line or order from a small selection of menus, which can assist enhance sales revenue.
Decreased wait times
A self-ordering kiosk can help speed up the ordering process for customers, who can build and place their orders, deliver them to the kitchen, and pay with just a few clicks. Diners can then wait in line to pick up their order at a designated counter until their food gets ready.
Enhance order accuracy
A kiosk displayable menu is quite helpful in getting orders right as the customers are the ones to make their orders here all by themselves. Increased order accuracy is extremely crucial for restaurants in the event of COVID-19 as there are now lesser chances of customer interaction.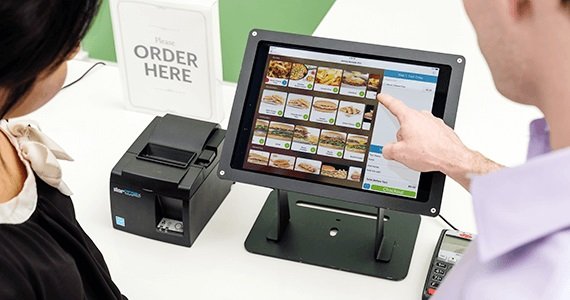 Save money on labor
Self-ordering kiosks can help restaurateurs handle the issue of productivity by allowing them to move workers around. It can also help to cut your overall labor expenditures. Saving money on one or two employees may also assist restaurants on a tight budget to keep operational costs low enough to stay afloat.
Keep staff and customers comfortable
Self-service technology makes ordering and paying for meals on your own, thus providing a comfortable approach to enjoying a meal. A kiosk allows a customer to place an order and have it sent directly to the kitchen without having to interact with staff.
Part3: Scenarios of self ordering Kiosk
Over the last three months, more than half of today's Quick Serve Restaurant, diners have implemented the use of a tablet or a mobile application in the restaurant. This procedure, paired with a hike in consumer choices for self-service, brings a requirement for trustworthy QSR solutions. Customers can interact with computerized menus and pick and make payments with the self-service system at QSR kiosks. Let's take a look at the scenarios of food ordering kiosks .
Countertop Ordering Kiosk
Customers can use countertop ordering kiosks to order food from, digital menus, and make payments for their purchases. This method provides ease within a little space while also improving the ordering process's efficiency and accuracy. The self-ordering and paying technology can be installed immediately on any counter area or designed to suit a tailored structure.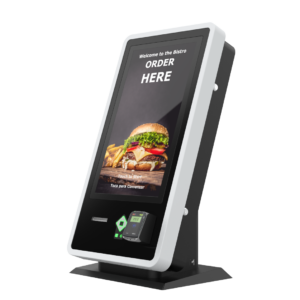 Stand-alone ordering kiosk
These kiosks streamline the ordering process, thus increasing productivity within fast-food restaurants and other types of quick-service restaurants. The solution, which is available in single and two-faced versions, can combine with two or more screens and payment-making technologies.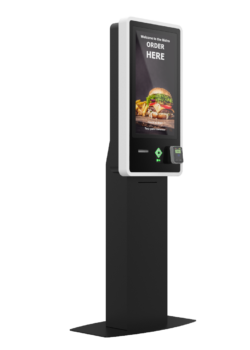 Wall mounted ordering kiosk
Wall-mounted ordering kiosks are a long-lasting, versatile, and space-saving self-ordering solution. Wall mounted kiosks are suitable for providing self-service transactions. This system comes with highly customizable system where you will get a variety of options such as screen sizes, payment devices, scanners and more.
Drive thru ordering kiosk
Drive thru ordering kiosk is an ideal choice for customers with self-ordering options. This classic style provides a simple, long-lasting, and trustworthy solution for business such as restaurants.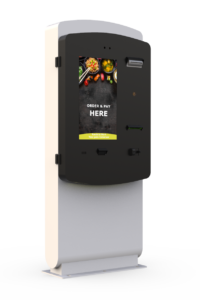 Digital menu boards
Digital menu boards enable visitors to browse rotating menus. These boards come with a menu solution that allow restaurants to change menu content in an affordable manner.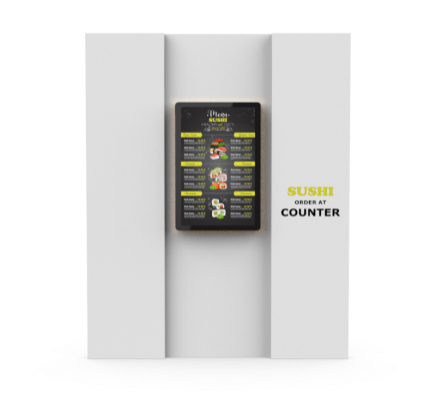 Large format indoor ordering kiosk
Large-format indoor ordering kiosks offer functional working in a seamless manner. The kiosk solution is designed to offer self-service. This model is available in a variety of screen sizes and orientations.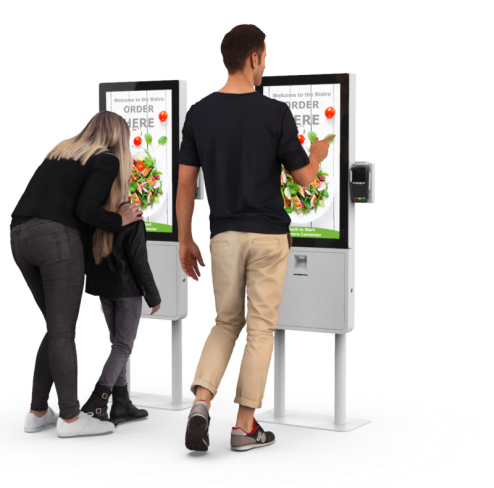 Countertop ordering kiosk with cash
This countertop kiosk receives debit cards, credit cards, and cash, and allows customers to simply explore the menu, select an item, and make a payment. This simple solution consumes minimal space and can be adjusted according to the requirements.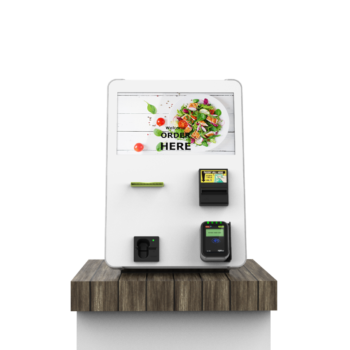 Outdoor ordering kiosk
Large-format outdoor ordering kiosks are intended to allow customers to order food without anyone else being around. Outdoor ordering kiosks enable restaurants to give self-service ordering in almost any climate condition. This model is available in a variety of screen sizes and orientations.
Automated order pick-up lockers
Automated order pick-up lockers provide a seamless and safe option for expediting the online order pick-up process. Users can order items online or through the application and upon ordering, the items can be picked up from the in-store locker through a QR code or putting in a unique pin number.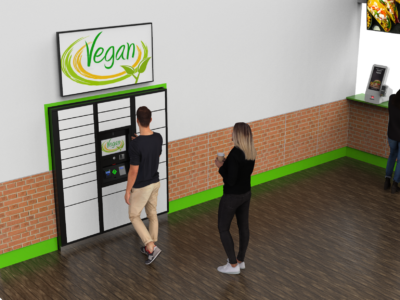 Part4: Is a restaurant kiosk right for you?
If you're thinking about whether to install a self-service kiosk at your venue and how your consumers will respond to it, below are a few points to consider about the same.
Assess your customers
A self-service kiosk offers a fast-casual experience, which is appealing to younger clients. If your restaurant has a more easygoing and homey ambiance, you should definitely ease into any digital improvements, adopting them in stages.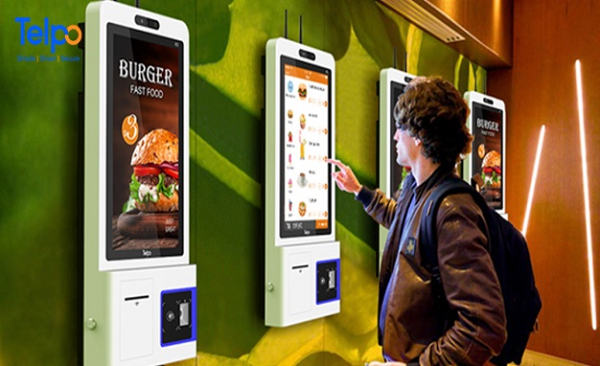 Feedback from your customers
If you're dealing with issues like slow service, long lines, and regular keying-in errors that lead to wrong orders, an ordering and payment kiosk could come in handy.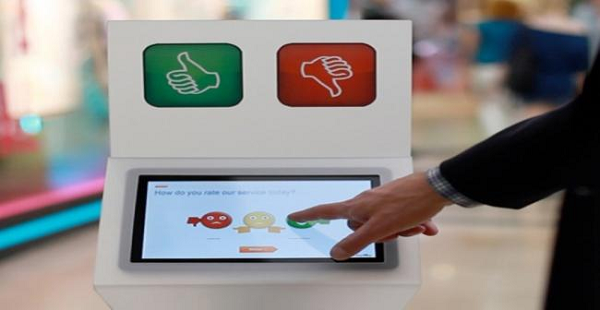 Tips for different types business:
Kiosks are easy-to-use tools that enable your customers to make an order, buy something, or check in for appointments and pay for their goods with just a few clicks. The working of a kiosk system is quite simple and easy. It can be integrated with your POS system and payment processor. Let's discuss the different types of POSs for different types of requirements.
For high-volume restaurants
Toast is a cloud-based self-service kiosk for restaurants. Toast has regularly grabbed the first position in restaurant software rankings in categories ranging from point-of-sale systems to kitchen display systems(KDS). Some of its notable features are -text alerts and receipts which allow clients to pay their bills swiftly. The best part is that Toast is offered for free.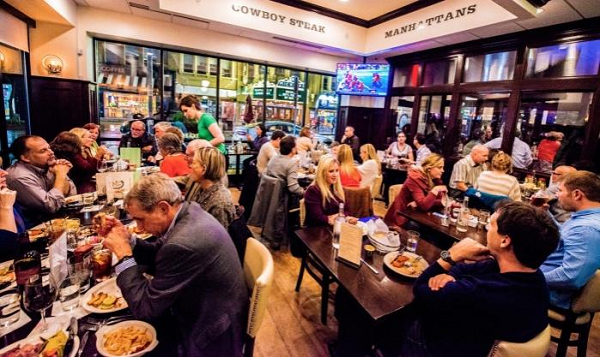 For offline payments
Revel Systems is an excellent choice based on the iPad POS system, which makes it ideal for both the retail and restaurant industries. It comes with restaurant kiosk tools that offer numerous benefits such as supporting complicated modifiers and loyalty. Revel POS systems enable setting up retail kiosks or mobile devices which makes it even more prominent among independent merchants. Its offline payment mode makes it a topper among other tools of its kind.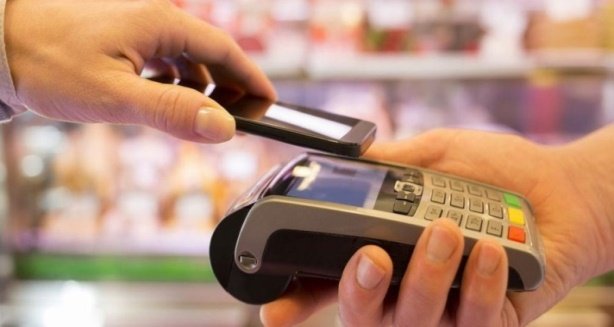 Self-check-in for Salons
DaySmart Salon (or Salon Iris) is a point-of-sale that is commonly used by clients from the salon and wellness industry. This iPad POS features quite commonly in the list of the top salon POS systems. The system's built-in self-check-in kiosk makes it ideal for salons and wellness businesses that attract many walk-in clients.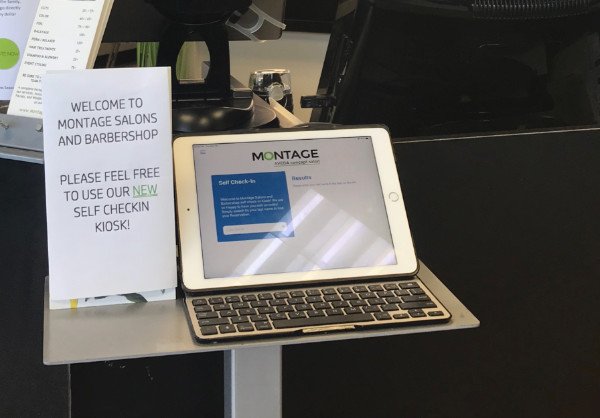 For Ticketing Business
KORONA is a cloud-based POS system that works with a variety of high-risk and retail businesses. The kiosk solutions offered by KORONA are beneficial for enterprises that sell tickets, such as leading tourist locations, amusement parks, and museums. The solution is compatible with several industry-grade kiosk terminals, which allows you to run the software at high volumes without sacrificing performance.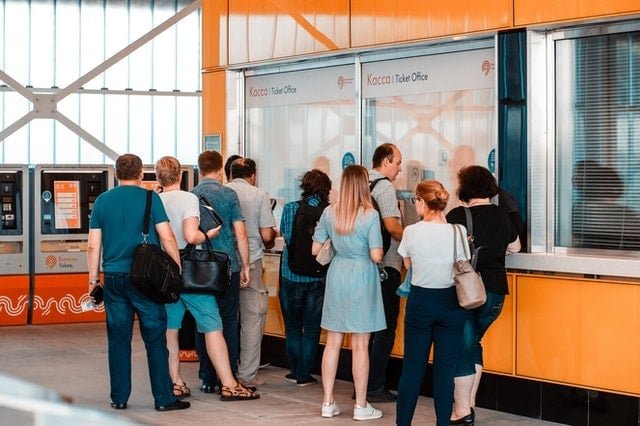 Part5: What is AirDroid MDM do for restaurants kiosk?
AirDroid Business Kiosk Mode assists businesses across industries in improving productivity and user experience on Android devices by providing a plethora of customizations for various scenarios. The Kiosk Mode contains a variety of options and features to assist you in customizing your device the way you want your users to use it. Administrators can set up limitations on Android tablets in a Kiosk environment to control what apps users can use and to restrict access to the internet. If you are in need of a self ordering Kiosk for restaurant, AirDroid Kiosks will be the best solution for you.
Part6: Evolution of self-service kiosks in restaurants
We evaluated several kiosk systems, looking at what's essential to independent businesses such as overall charges, buying functionality, POS, payment connectors, users, and user-friendliness.
First, we evaluated if each software provides a free plan, free trial, and software option. We also looked at hardware prices and kiosk systems that run on easily available technology, such as iPads. In addition, we analyzed how each kiosk processes cash payments.
We gave points to systems that support numerous hardware configurations or software workflows to accommodate various business types.
To enhance check averages, we also searched for solutions that upsell onscreen. Because customer preferences vary, we searched for systems that take a variety of payment methods, including credit cards, mobile wallets, and cash. We also searched for kiosks that gather customer data to enhance your marketing and loyalty solutions in order to boost repeat business. We looked for kiosks that link directly with restaurant POS systems to keep your business running smoothly.
Customers should be able to navigate a restaurant self service Kiosk without assistance. They should also be easy for owners and managers to update as pricing or menu items change. We searched for solutions that are easy to self-install or offer feature-free expert installation. We also gave points to solutions that provide 24-hour customer service.
Finally, we looked at any distinctive features of each system, as well as if the combined software and hardware provided good overall value for the price. We also assessed each system's popularity among various types of small businesses.
Part7: FAQs about self-ordering kiosks in restaurants
What is self ordering system?
A self-ordering system is a system where customers get complete independence to place their orders directly at a self-ordering kiosk. This kiosk is also known as a self-service food ordering system. The kiosk is a small physical structure that displays the whole menu for visitors to select from.
How does a kiosk system work?
A kiosk is a touchscreen system that allows you to go to the self-service kiosk, make your payment, and receive a ticket without having to wait in line or ask for help. In the end, kiosks issue a valid boarding pass. Passengers can save time and avoid long lines by using kiosks at congested airports.
How does a self-service restaurant work?
Self service Kiosks in restaurants are pieces of hardware and software that allow customers to order meals and drinks by tapping menu items on a screen rather than speaking to a person behind a counter.
What are the types of kiosks?
The five types of kiosks cover Bitcoin kiosks, employment kiosks, food service kiosks, healthcare kiosks, and photo kiosks.
What are the disadvantages of self-service?
Self-service kiosks require that you input certain information before they can process your order. Complex transactions may not be supported. This means that staff must still monitor the transaction in case customers have questions that the kiosk cannot answer.
Why is Mcdonald's using kiosks?
The fast food business is increasing its automation initiatives as workers seek greater minimum wages. McDonald's is introducing Kiosks - a new ordering system in its restaurants. Kiosks have helped fast-food restaurants increase their accuracy and efficiency. Since 2003, McDonald's has been testing self-service kiosks.
Conclusion
Customers nowadays expect more interactive features and better ease from their buying experiences. As a result, an increasing number of businesses and organizations are incorporating self ordering kiosk technology into their business. With so many various types of kiosks available, you're sure to discover one that can help your business and keep you competitive in today's ever-changing market.
INFOGRAPHIC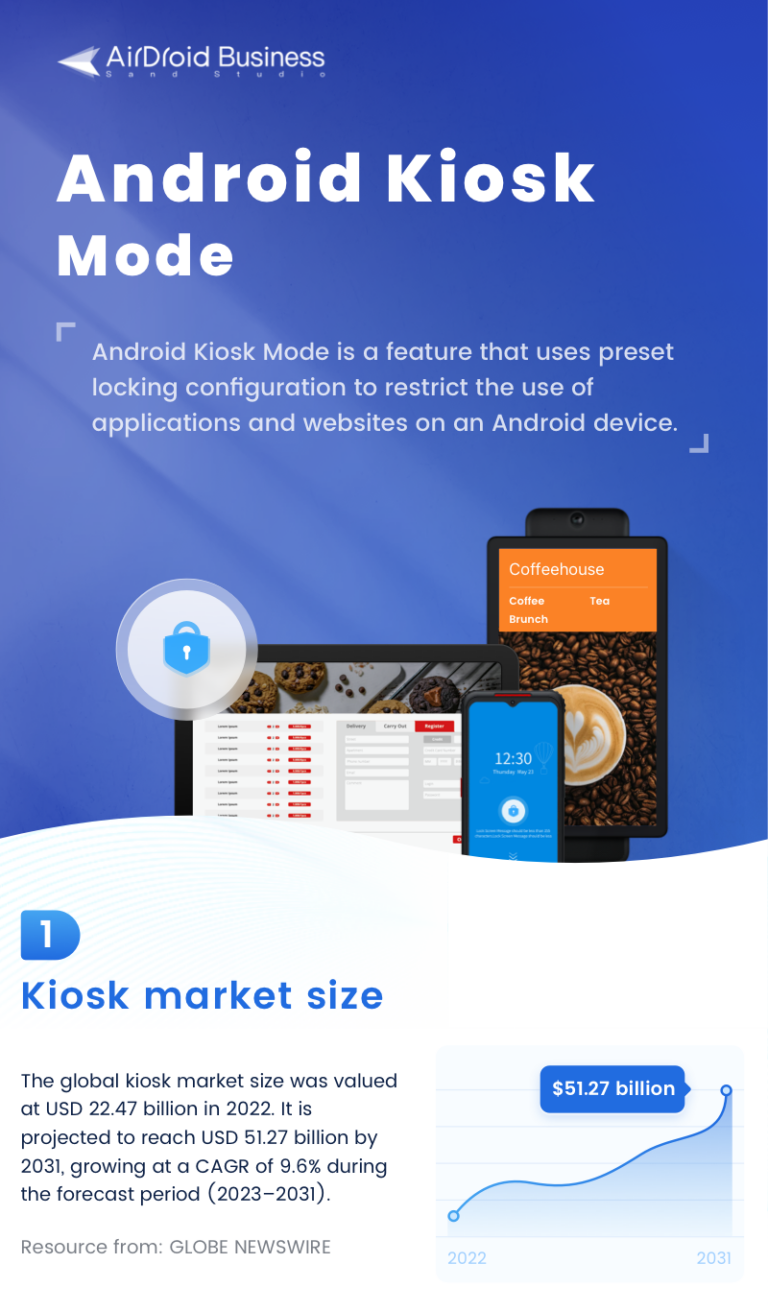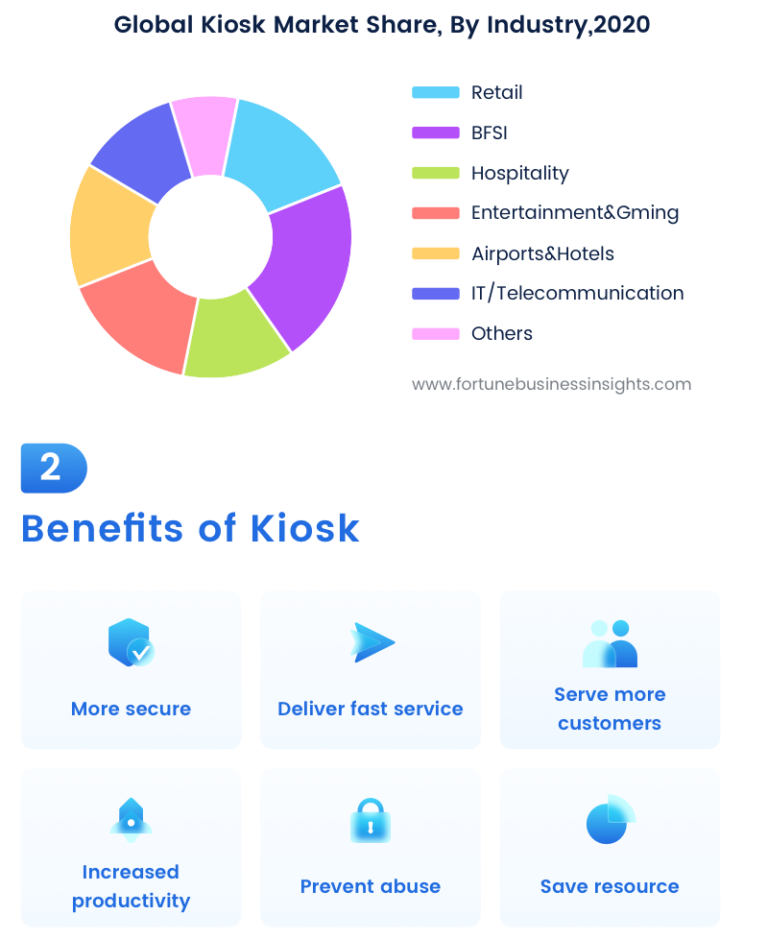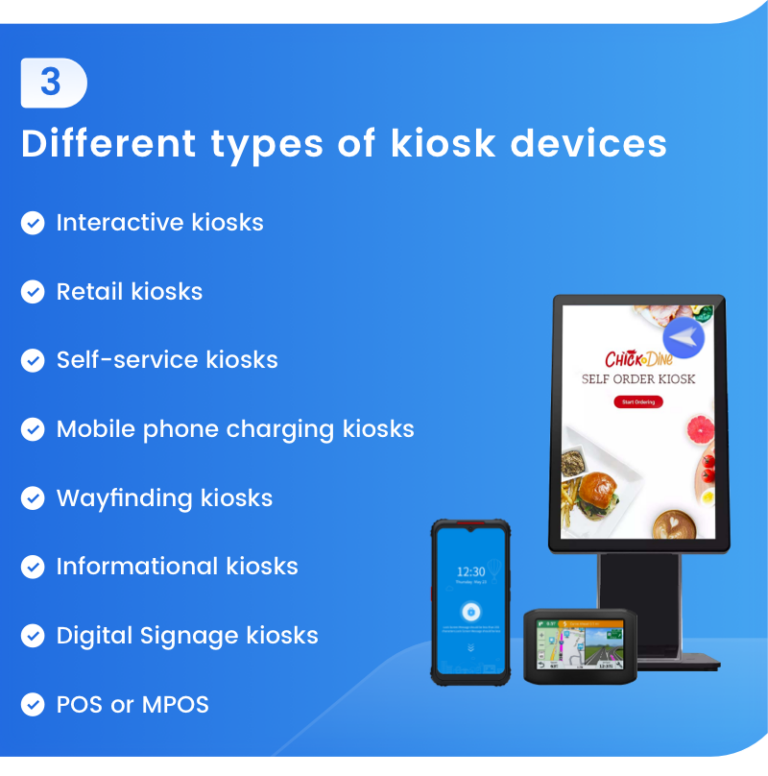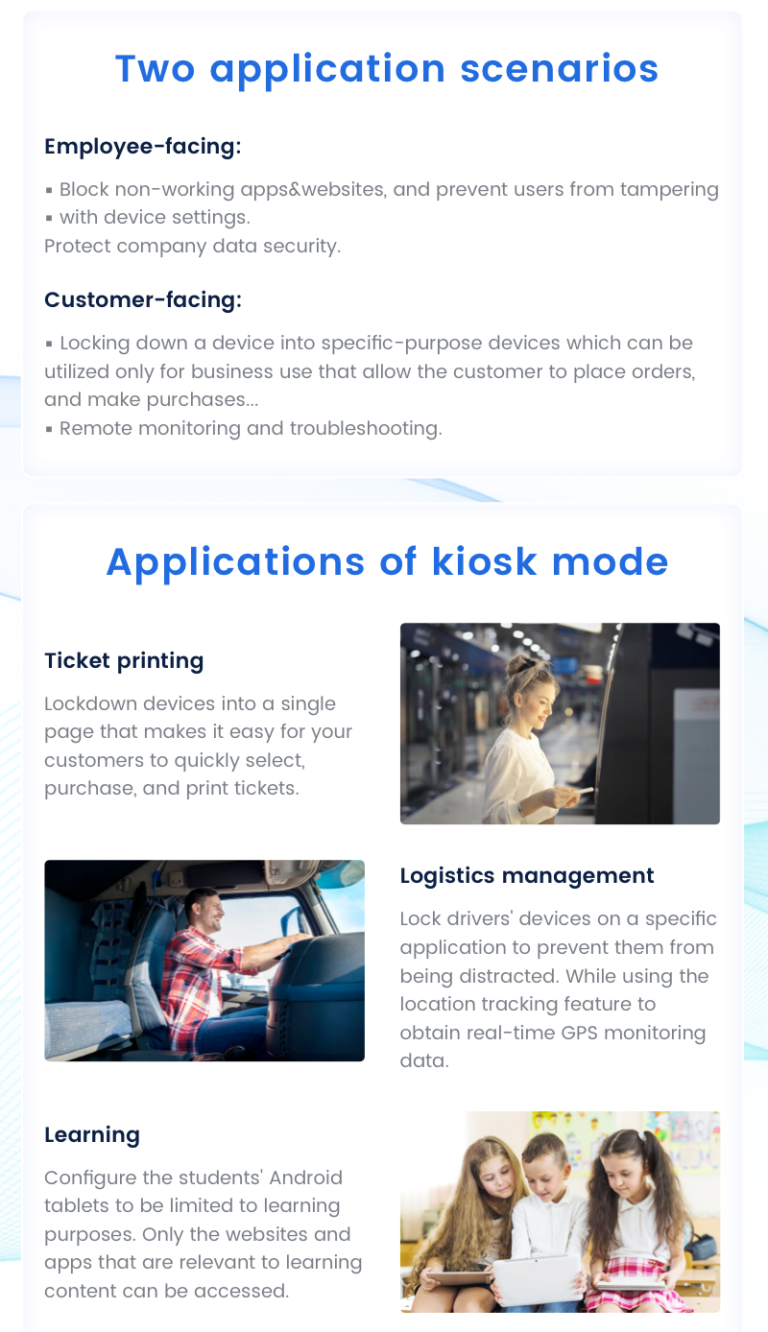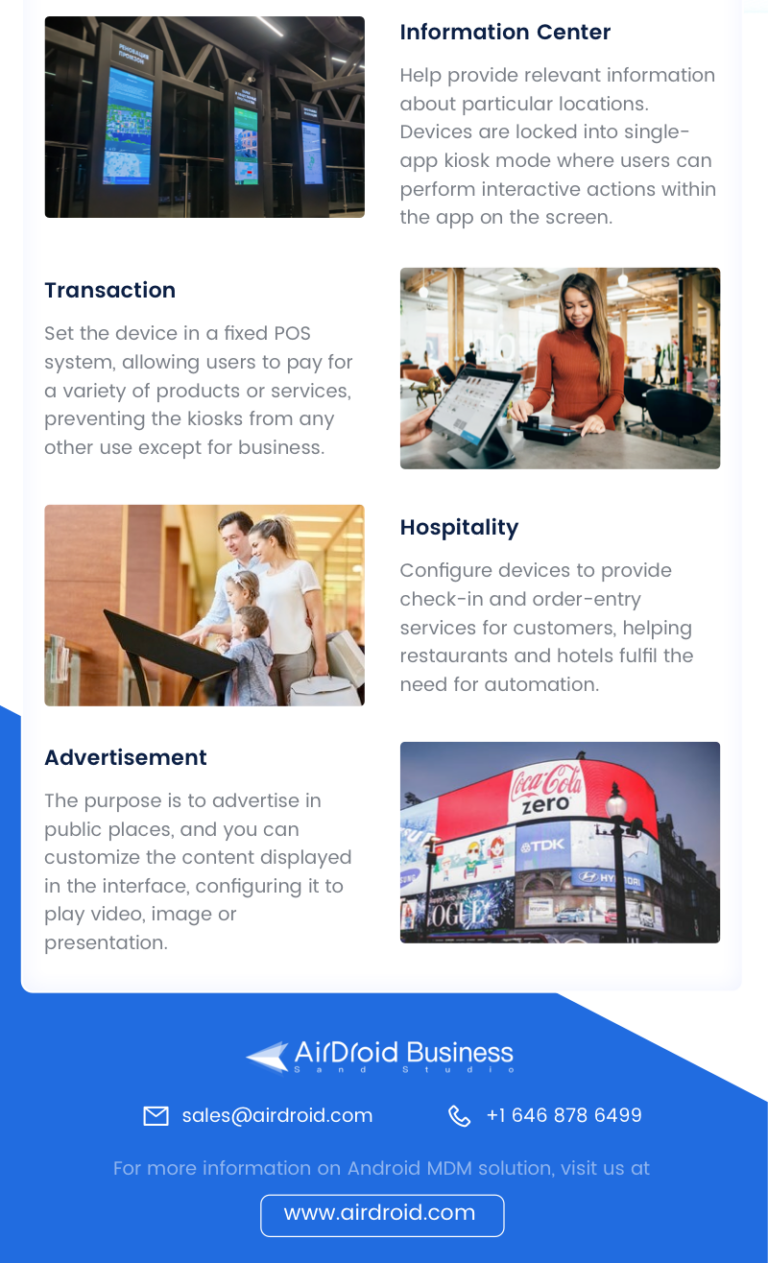 Was This Page Helpful?