9 Best Call Recorder Apps in 2023 [Android & iPhone]
Call recording has been in existence ever since the invention of mobile phones. The trend of call recording gained significance in carrying out spying activities on spouses, governmental officials, business partners, or family members. Previously, call recording was considered an arduous task. However, the bulk of call recording apps has made it very easy.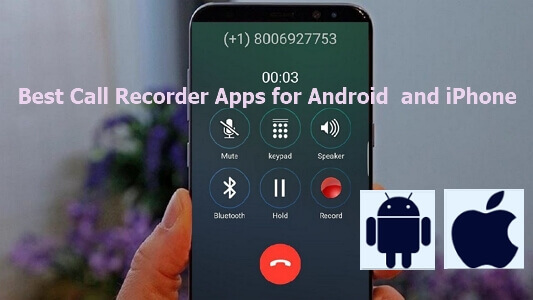 There can be many reasons for recording calls of business employees, family members, spouses, or co-workers. Regardless of the reasons, call recording can sometimes be very beneficial and save you from a potential threat. You can find many apps for the said purpose, but not all provide good results. Therefore, people tend to find the best apps to record phone calls. In the below text, we have listed the best apps for call recording.
What Should You Consider for Call Recording?
Call recording is a serious and complicated process due to the legalities involved. Therefore, before you think about using a call recorder app to record calls from your family members, employees, or business partners, you must consider a few things so you may not violate them.
The legal aspect is the first thing you must consider before moving forward with a call recording app. Every state has different call recording laws, which are illegal in some states. Therefore, you must thoroughly check with your local laws before doing any call recordings.
Apart from the legal issues, you must be transparent with your employees and customers if you are the business owner. As a business owner, you have to educate your employees that their calls to customers are recorded, and you also have to ensure that they are well aware of the reasons. Lastly, you must also share the call recording aspect with your customers.
4 Best Call Recording Apps for Android
1Cube ACR - Call Recorder
Cube ACR is a great phone call recording app. It is an app that records incoming or outgoing phone calls on your device. You cannot access the call recording on any other device. There are various call recording features for this Android app.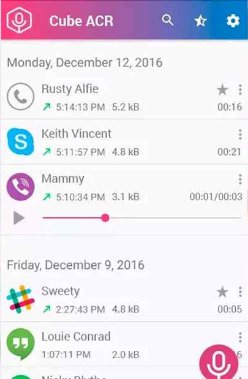 You can record phone calls over your carrier and any other calls on different social media platforms. Furthermore, this app for recording phone calls works fine with different Android devices. Various features can make your call recording management easy with this app.
This app features a smart speaker switching feature that allows users to listen to the call recordings using the phone rather than the loudspeaker to keep it private. Moreover, this call recorder app also provides pin lock, cloud storage, and SD card storage options in the premium version.
The premium version of this app is priced at $9.99 per year, $6.99 per half-yearly, and $1.99 per month. In addition to the subscription plans, this call recording app offers a 3-day free trial. This application has 4.0 reviews on the Google Play Store.
Want to check your kid's call history remotely? Try AirDroid Parental Control!
Check call logs and even live screen to ensure your kid's safe; track your loved ones in real-time and set geofencing; remotely see and hear kids' surroundings; view online activity report and schedule app & screen time usage.
2Google Voice
Google Voice is a calling, voicemail, and text messaging app offered by Google LLC. In this app, you are provided a number, can make calls, and can send text messages. Moreover, it is also a call recording app. However, the call record feature of this app is not automatically enabled. Instead, you must enable the call record feature by pressing four from the dial pad once the call begins.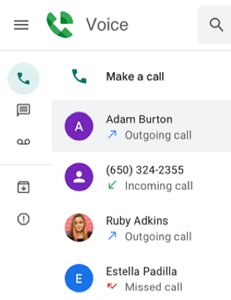 The free trial of the Google Voice app is for 30 days. The major drawback of this call recorder app is that it is currently available only in the USA market. Moreover, the pricing of the premium version of the Google Voice app is $30 per license or user. It carries 4.4 ratings on the Google Play Store.
3Phone By Google - Google Dialer
Phone By Google is a phone calling app from Google LLC with many features. You can make calls through this app and can manage your calling tools. Furthermore, this Android app also provides comprehensive protection against spam calls.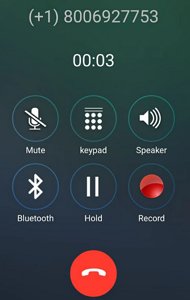 Moreover, it will also show you caller ID, so you know every time who is calling. Phone By Google is an app that records phone calls too. Furthermore, visual voicemail and emergency support features are also available in this app. This app is only downgraded because it is only available in the USA and for very few devices, such as Pixel 2+. Moreover, it only features English.
It is a free application with no paid products within the app per the latest updates. Moreover, it boosts average reviews of 4.4 on the Google Play Store.
4Built-in Call Recorders
With the rapidly increasing demand for call recording features, many Android phone manufacturers provide built-in call recorders to ease customer work. These built-in call records act like a call recorder app and will record all the incoming and outgoing calls.
Moreover, they give the activation and deactivation control to the user. Therefore, you can stop call recording any time you want. These built-in recorders are free to use and do not have any subscription costs. However, the major drawback of these call recorders is that they do not offer various features as you get with call recording apps.
5 Best Call Recorder Apps for iPhone
1Rev Call Recorder
Rev Call Recorder is the best iPhone app to record phone calls. It is available for all iOS devices. This call recorder app is considered best for iPhone devices since there is no limit on the number of call recordings and length of the call record. Furthermore, there are no subscription charges or hidden costs for recording calls on this app.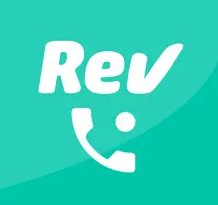 In addition, you can also share your call recordings via several channels such as email, messages, or Dropbox. Regarding call recording, it is the best app to record phone calls on iPhone devices. The only fees are charged when you get transcription services. The transcription is charged per minute of the audio. Apart from this transcription facility, the rest of the app is free to use.
2Call Recorder iCall
Google Earth phone tracker is an app that will record all incoming and outgoing calls. This iOS app has many features which are available with the premium version. It provides one-touch interface t record calls, and you can also select contacts whose calls you want to record.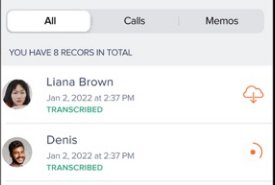 Additionally, this app has a user-friendly interface for managing call recordings. Therefore, you can easily share these recordings and access them whenever possible. Furthermore, this call recording app also features customer support if you face any issues.
The drawback of this call recording app is that it is not free and has a weekly subscription. However, it provides a weekly subscription at $5.99 and a 3-day free trial.
3Automatic Call Recorder (ACR)
It is one of the iPhone's most user-friendly and easy-to-use call recording apps. This app will record calls automatically. Furthermore, it gives users a broader range of options to categorize the call record data, edit the audio file, and share the call recordings on different platforms.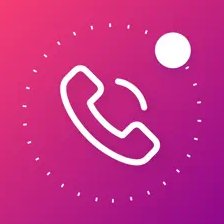 Additionally, speech-to-text recording audio is a great feature of this app. You can do it in 50 different languages. Thus, this call recorder app is a complete package for iPhone users. Your carrier should support the 3-way calling feature to use this app.
This application offers a 3-day free trial to test all its features. There are two subscription plans for this app; weekly and monthly. The weekly plan of this app costs $6.99. Conversely, the monthly subscription plan costs $14.99 and is charged yearly. The only drawback of this call recording app is that you cannot cancel and get a refund for an active subscription plan.
4Call Recorder Lite For iPhone
Call Recorder Lite for iPhone is a call recording app for iPhone devices. You can thoroughly record all incoming and outgoing calls with this application. Moreover, you can also download and share the call recordings. It can record an unlimited number of call recordings.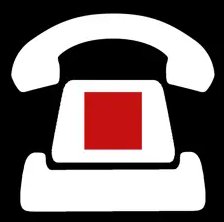 However, there are several drawbacks to this call recording app. Firstly, it has a complex procedure to record calls as you have to put the call on hold and then switch to the app to connect with the call recording number of this app. You will need a 3-way connection to record calls.
Moreover, it is free to use, and there is no limited free trial period. However, the disadvantage is that you can only listen to the free version's first 60 seconds of a call. The subscription to the pro version requires a one-time payment of $9.99.
5Call Recorder - IntCall
It is a dynamic iPhone app that records phone calls coming, both incoming and outgoing. You can retrieve, download, and share all the call recordings via different channels. Furthermore, you can rename and delete different call records in your list.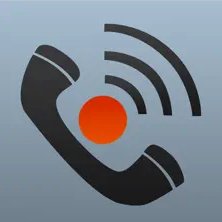 You will need a 3-way calling carrier to use this call recorder app. This call recording application offers a 3-day free trial to test all the features listed in the specifications. The key drawback of this app is that you can only listen to 1-minute of the conversation in the free version. It will record the conversions completely, but you can listen to them in the premium version.
The subscription plan for this call recording app is one month and is priced at $6.99. Therefore, it is better to check the legality issue before using this call recording application.
How We Test the Best App for Call Recorder?
There are several ways to test the call recording apps before purchasing their premium versions. First, you should compare the apps' main features before choosing the best one per your requirements. Moreover, user-friendly is also a key factor that determines the feasibility of a call recorder app.
Therefore, the best app will surely be easy to manage and provide an excellent customer experience. Moreover, the user-friendly design and functionalities of the app will simplify the work for the users. Moreover, it would assist if you also considered the subscription costs and the reviews on the Google Play Store while considering the best call recording app.
Why Should You Record Calls?
There are several reasons to record calls. For a business owner, it is important to record their employees' calls so they do not leak out the information of clients or business secrets. Therefore, business owners use call recording apps to check their employees.
These call recording applications are also used for personal reasons. For instance, concerned parents want to record calls from their children to ensure they don't get in trouble. Moreover, spouses can also check on their husbands via recording the calls.
Final Thoughts
Call recording is a complex mechanism and has many different prerequisites. The legal cover is the topmost requirement that should be checked before using call recording apps. Furthermore, scores of different apps are available for Android and iOS devices. Among these call recording apps, the AirDroid Call Recorder app is the most dynamic and diverse in functionalities. It will give the user complete control for managing the call records system.
Moreover, it also offers a free trial period of 3 days to test all the features of the premium version. Furthermore, the subscription plan is also very economical compared to the wide range of features.
FAQs About Call Blocker App
Q1. How Can I Record a Call from A Mobile number?
You can use different call recording apps on Android Play Store or iOS App Store to record calls via mobile numbers. However, different apps offer different sets of features. Therefore, you should check the main features, subscription plans, and limitations before choosing the app. Moreover, many Android devices have built-in call recorders to record calls of mobile numbers (incoming and outgoing).
Q2. Is There an App to Secretly Record Phone Calls?
Yes, a robust Android app can secretly record phone calls without the person knowing. AirDroid call recorder app will allow access to the parents to record calls without the children knowing. This app is best in terms of secrecy and offers many other added benefits.
Q3. Is There a Free Call Recording App?
Yes, there are several free call recording apps. Rev Call Recorder is an app for iPhone users that is free to use and will record calls without subscription charges. You can record unlimited calls by using this app. Furthermore, you can also share the call records via various channels.
Q4. Where Is Call Recording Setting?
The call recording setting is accessible from the settings menu on your smartphone. First, go to settings and select system app setting from the drop-down menu. Afterward, click on the phone heading and select the call records setting from the menu options. This way, you can get the call recording setting and make changes as required.
Q5. Which Call Recorder Records Both Sides?
Almost all the latest call recording apps can record calls from both sides. However, it is essential to have a 3-way carrier for recording these calls. You can easily record incoming and outgoing calls by using different Android or iOS apps. The free versions have limited accessibility, and you will get top-notch features in the premium versions of these apps.
Q6. What's the Best Free Call Recorder in Android?
The best free call recorder app for Android devices is the Phone by Google app. This app records calls and is free for users. However, the drawback of this app is that it is only available for USA users and not for any other country. On the other hand, this app records unlimited calls for free.
Q7. How Can I Record a Call on My iPhone Without an App?
There is no built-in call recorder available on iPhone. Thus, you will need a call recorder app for iPhone to record apps. Furthermore, there is also a workaround method to record iPhone calls without using an app. This method requires you to keep the call on the loudspeaker and use another phone to record the call.
Q8. Which Is the Best Free Hidden Call Recorder App?
The best free hidden call recorder app is the AirDroid Call Recorder app. It records all types of calls, even those made on the social media platforms such as Skype, Messenger, or WhatsApp. However, the free version of this app is only available for three days, and you will have to subscribe to a premium version.
Was This Page Helpful?