9 Best Family Tracking Apps in 2023
Family means a lot to most of us. One of the essential things that you can do to enhance the security of your family members is to monitor their movements, especially kids and elders. Knowing where your loved ones are at any given time is vital for their safety.
Keeping up with the movement of people, especially teenagers, can be quite a daunting challenge. Fortunately, this has been made easier with advanced modern technology. Today, there are family tracking apps.
How Does a Family Tracking App Works
A family finder app uses an aerial map to locate another phone, which may typically be shown on an interactive map. It uses GPS technology to search for the location of another phone, and it's a quick and easy way to find out where they are. You can search for the best GPS tracking app for your family to get one of these.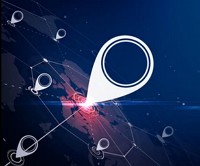 It is simple to use and navigate. It has a clever and welcoming user interface that allows you to receive notifications and speed alerts, giving you insight into your family's whereabouts. As long as the devices are GPS-enabled and the GPS services are turned on, you will have the precise information you require.
All you have to do is sign up and install the app on your device and your family's devices to ensure they're all connected and working correctly. You'll be able to monitor your children remotely to ensure they're not in places they shouldn't be or conversing with people you don't know or trust.
9 Best Family Tracking Apps
AirDroid Family Tracker
AirDroid Family Locator is a comprehensive parental control app to keep your family safe in the real world. With this app, you can locate your family members anytime and anywhere, set geofences for your child, and receive alerts when they enter or leave a specific place. You can even monitor the Android phone's surroundings by watching or listening to the environment through their phones.
Key features
An all-in-one locating and monitoring app for digital parenting.
Locate family members through their Android phone in real time and check route history.
Get instant alerts when your family menbers gets in or out of some specific zones.
Ensure family safe by watching and hear their Android phones' surroundings.
Manage when and how long your kids can use their Android devices
Pros
It allows you a 3-day free trial.
It has a stealth mode.
Multiply parental control features to meet your needs.
Cons
It can only track Android devices for now.
Compatibility
The application is supported on Android and iOS.
Price
The price for this app is $9.99/Month, $19.99/Quarter, and $59.99/Year with at least three days of the free trial.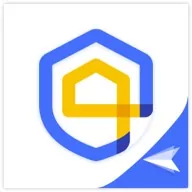 AirDroid Parental Control
Life360 Family Locator
Another excellent family tracking tool is Life360, which allows you to stay in touch with your loved ones.
When you're online, you can check in with your friends. You can use text messages to communicate. It is easy to share information about individual people within the saved circle.
Key features
Get driving directions and a map of the route.
Use the emergency dispatch option 24 hours a day, seven days a week, for your family's safety.
Get two days of location history and location notifications for two different locations.
You may get real-time expert assistance from anywhere and at any time.
Pros
It has private messaging feature.
Easily track your kids' whereabouts .
Get a detailed view of each family member's driving habits.
Cons
All of the devices that users want to track must be invited.
On smartphones with little battery capacity, it consumes a lot of battery.
Compatibility
Life360 app is compatible with Apple iOS 13 and up as well as Android 8 and up.
Price
The average price for this app is $4.99, $9.99, $19.99, and per month for various packages.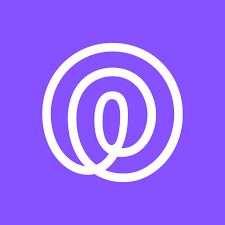 Find My Kids
Find My Kids is yet another excellent family tracking tool that allows you to keep track of children under 18. It turns your child's smartphone into a tracking device. It is designed to let parents keep track of their children.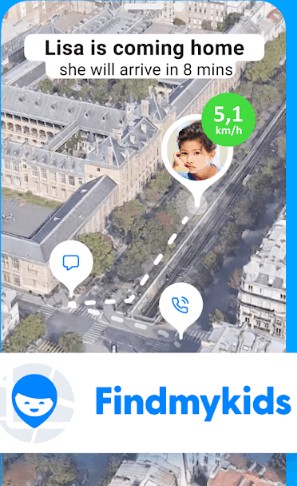 Key features
View the location and mobility history of youngsters using an integrated map.
Track the battery life of your child's phone and remind him to charge it if necessary.
Receive an SOS-signal from your child.
See mobile apps usage statistics.
Pros
Parents can hear children's laughter nearby.
Disallow children to trace their parents' whereabouts.
Cons
The Pingo app is prone to glitches and frequently closes.
Compatibility
The app works on Android and iOS devices.
Price
It goes for $2.99 per month.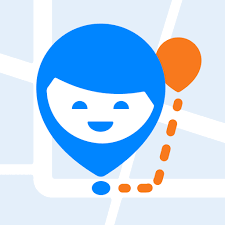 Glympse Location Share
Glympse is among the best family locator applications available, allowing users to keep track of their loved ones, acquaintances, and coworkers. It provides real-time location via GPS tracking and dynamic maps.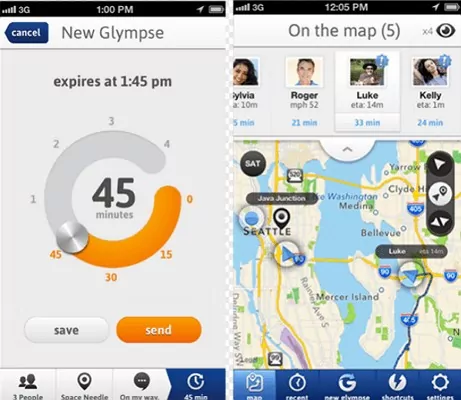 Key features
Allows you to locate friends, communicate with family, track down coworkers, and share details about emergencies.
Let your friends or family know you made it home safe after a night out.
Let your spouse know your ETA when you'll be home from work.
Show the kids how close you are to picking them up from practice.
Pros
It operates in the background, allowing you to use other programs simultaneously.
Works anywhere you have GPS and a data connection.
Cons
Users must manually modify the location.
Compatibility
Glympse Location Share work on both Android and iOS devices.
Price
It starts from $9.99 per month.
Sygic Family Locator
Sygic GPS Navigation & Offline Maps is one of the most excellent family locator apps, with over 200 million drivers trusting it. Allow people to see your present location and projected arrival time by sharing your route in real-time.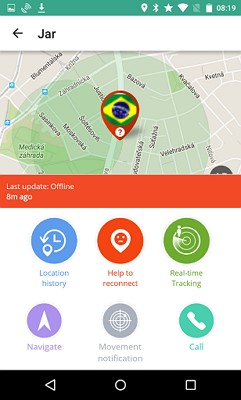 Key features
Use the dashcam feature to film and store the road ahead in case of an accident.
Get current and upcoming speed restrictions, as well as speed limit alerts.
Get realtime traffic information to escape traffic bottlenecks.
Pros
Offline 3D maps are stored on your phone for GPS navigation without an internet connection.
with monthly-updated offline maps and with precise live traffic & speed camera alerts, both updated in real-time.
Cons
To use the voice direction service, you'll need a premium subscription.
Compatibility
It is compatible with both Android and iOS devices
Price
Weekly charges go for $14.99 and quarterly at $39.99.
Spotline Family Locator
Spotline allows you to track the whereabouts of your entire family in real-time, so there are no more worries! Add your family members to the map, receive their permission, and see where they are. The software is intended just for family use.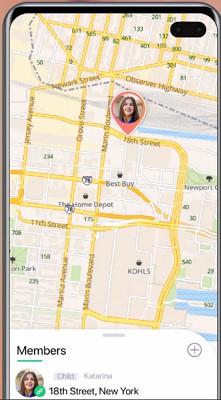 Key features
Know real-time locations of all your family.
Get their permission and see their whereabouts on the map.
Get location history.
Pros
The app is designed exclusively for family.
Secure and workable.
Cons
View real-time location for each family member only after receiving permission from them.
Compatibility
Available for Android and iOS
Price
Weekly charges go for $14.99 and quarterly at $39.99.
FamiSafe Family Tracker
FamiSafe is a dependable tool recognized as the finest family tracker app across various platforms. It is an all-in-one entity that can do a variety of tasks. You can track your children's whereabouts, set screen time limits, filter websites, monitor phone usage, ban dubious websites, and look for suspicious photos.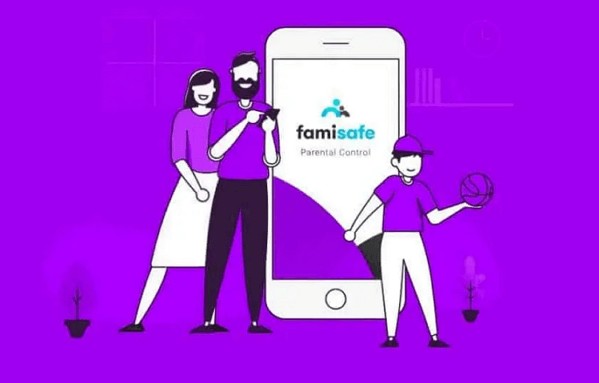 Key features
Detect suspicious text on social media platforms such as TikTok, Youtube, Facebook, Instagram, WhatsApp, etc.
Keep track of your driving speed, time, and hard braking records.
You can track children's mobile apps to prevent exposure to adult content.
Pros
Know where your teen better without constantly contacting them.
Block suspicious users to avoid unwanted communication.
Cons
On some devices, it doesn't work well.
Compatibility
This app works on Android and iOS devices.
Price
A monthly subscription fee is $9.99, quarterly at $10.99, and yearly at $59.99.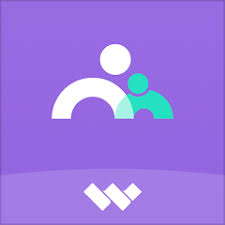 FamiSafe Parental Control
Sprint Family Locator
It is a Sprint-developed native application that allows a family to follow the real-time position of linked devices. While the first 15 days are free, customers must upgrade to a premium subscription to continue using the service.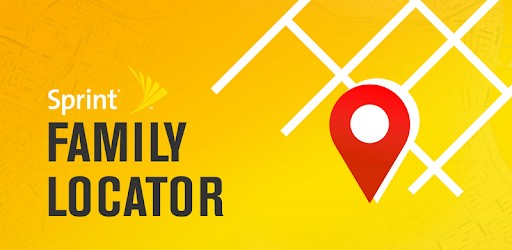 Key features
Create safety areas for your children and receive alerts when they enter or exit the designated area.
Locate your family in real-time.
It also contains builtin SOS and safety functions.
Pros
Keep track of your family's digital life.
Manage your child's online habits across devices.
Cons
You can only track a device as long as it is connected to Sprint's network.
You can only track a maximum of four additional devices at any time.
Compatibility
This app works on your phone or tablet.
Price
It costs $5.99 per month to locate up to four devices.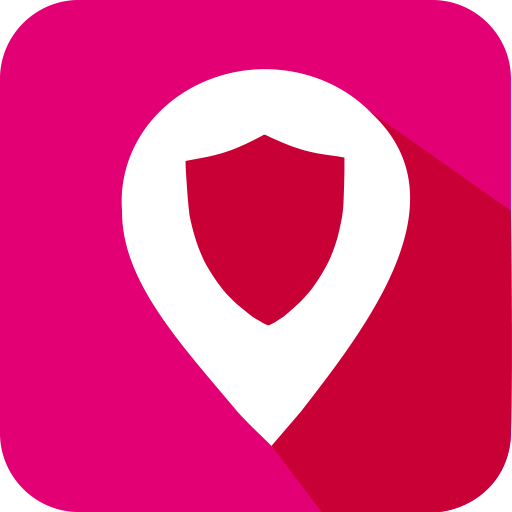 Find My Friends
Find My Friends is a great family location app for iPhone, iPad, and iPod touch users, with a simple user interface.
Key features
Easily locate friends and family.
Location-based notifications.
Quickly share your location with nearby friends using AirDrop.
Pros
Support for 3D Touch.
Parental restrictions.
Cons
The app is compatible with iOS devices only.
Compatibility
It works on iPhone, iPad and App Watch.
Price
Free to use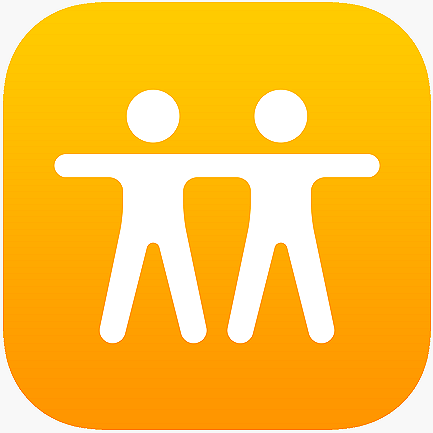 Should I Use a Free Family Tracking App
It is common for parents to wonder when there are various free family tracking apps, is there really a need to get a paid family tracker? Let's explore this matter further. When deciding whether to use a free family tracking app, there are several important aspects to consider: Ads within the App, quality, compatibility, customer support service, privacy, and security.
Ads: Free apps often rely on advertising to generate revenue. This means you may encounter frequent ads or pop-ups while using the App, which can be intrusive and affect the performance and user experience. Additionally, some ads may be targeted based on personal information, potentially compromising privacy.
Features: Free apps may have limitations in terms of features and performance compared to paid alternatives. They might lack advanced functionalities or have a clumsier user interface. It's extremely important to evaluate whether the App meets your specific tracking needs and whether any limitations are acceptable.
Compatibility: Before choosing a free family tracking app, ensure it is compatible with your family members' devices. Some apps are platform-specific, while others work across multiple operating systems. Compatibility issues may limit the App's usefulness if it cannot be installed or used on all devices.
Customer Support Service: Free apps usually provide limited or no customer support compared to paid versions. While some developers offer basic support, it may not be as active or comprehensive as you get with a premium version. Consider whether having access to reliable customer support is important to you, especially if you encounter technical issues or need assistance.
Privacy and Security: Another critical aspect to consider is the privacy and security measures implemented by the tracking app. As mentioned, free apps may collect and share user data, including location information, for targeted advertising or other purposes. Ensure the App has a clear and transparent privacy policy, and review user reviews and expert opinions to assess its reputation regarding data protection and security.
It's important to note that not all free family tracking apps are the same, and there can be variations in the aspects mentioned above. Although some applications balance functionality, user experience, and privacy, others miss the mark in one or more areas. It's essential to conduct thorough research, read user reviews, and compare different options before deciding.
Alternatively, consider investing in a paid family tracking app if you prioritize enhanced functionality, better customer support, and stronger privacy and security measures. Paid apps such as "AirDroid Family Tracker" provide additional features, a smoother experience, dedicated customer support, and higher privacy and security.
How to Pick the Best Family Tracker App
As mentioned above, there are several tracking apps for family members in the market today. However, it is crucial to note that some of them are way better than others. Therefore, one must be keen before deciding on the family tracking app to purchase.
If you want to utilize the most secure software for tracking, you need to search for a few crucial aspects. The following are some of the must-have features that will make your life a lot easier:
Real-Time Location: You can see where your relative is in real-time. For example, at 7:38 p.m., you could see where they were or as close as feasible. You may use a cell phone tracker app to locate a phone by number, thanks to technological advancements.
Check-Ins: This feature allows users to check-in at specific areas to ensure they have arrived safely and keep track of their whereabouts.
Instant Alerts:You can relay messages if there is an issue, and it is a suitable type of security that keeps you on course.
Location History: This displays where the phone has been on a virtual map and what activities have occurred in these regions, such as images and videos.
Virtual Geofence: The accuracy of standard geofencing technology is limited to about 100-200 meters, so it can only track when someone is nearby.
Cross-Platform: The family tracker app you select must be compatible with both iOS and Android platforms, as you may have a family that uses a variety of mobile devices.
Besides, privacy is of utmost importance when searching for the most reliable family tracker app. Most tracking apps may require access to sensitive data, such as location, contacts, files, or even health information. Selecting an app that places a high priority on privacy helps safeguard this information from unauthorized access or misuse.
Moreover, privacy-protecting apps employ robust security measures such as encryption and strict access controls to minimize unauthorized access and identity theft risks. These measures reduce the chances of data breaches, hacking, or other security vulnerabilities compromising your family's safety.
How Do I Put to Use a Family Locator App
Here we will take AirDroid Parental Control as the example.
Step 1. On your device, download and install the AirDroid Parental Control App.
Step 2. Open AirDroid Parental Control on your device and navigate the sign-up page. After that, create an account and log in.
Step 3. On the target phone, install AirDroid Kids.
Step 4. Launch AirDroid Kids after it has been installed and input the pairing code to bind the target device. Then, configure the necessary settings on it.
Benefits of Using a Family Tracking App
It is increasingly imperative to keep track of your family members, especially your children, to ensure their safety. Family tracking apps offer a convenient solution by utilizing technology to help you stay connected and informed about your loved ones' live locations. These apps provide a range of features that allow you to monitor and track family members in real time, ensuring their well-being and peace of mind. These are some admirable benefits of using family tracking apps.
1. Enhanced Safety and Security: Family tracking apps enable parents to monitor their family members' whereabouts, providing an extra layer of safety and security. Whether you're tracking your children, elderly parents, or other family members, knowing their location can offer peace of mind. It can also help you respond quickly in case of an emergency.
2. Real-Time Location Sharing: Most tracking apps allow family members to share their real-time location. This feature is handy when coordinating meetups or ensuring everyone arrives safely. It eliminates the need for constant phone calls or text messages, providing an efficient and convenient way to stay connected.
3. Geofencing and Alerts: Some advanced tracking apps offer geofencing capabilities, allowing you to define virtual boundaries on a map. You can set up personalized alerts that notify guardians when a family member enters or leaves a designated area. This feature is valuable for parents who want to ensure their children are safe and within specified boundaries.
4. Emergency Assistance: Family tracking applications can save lives in an emergency. Some apps include panic buttons or SOS help alerts that enable family members to notify each other and request assistance quickly. Emergency assistance is invaluable during critical situations, providing immediate support and coordination.
Conclusion
In conclusion, navigating the digital world is made easier with our top 9 family tracking apps. Among them, AirDroid Parental Control provides a web-accessible platform with comprehensive features and subtlety. We encourage parents to seek out tools like these that respect privacy, create a safe digital environment, and promote open dialogue within the family.
Frequently Asked Questions about Family Tracking
What Is the Best App for Tracking My Child?
Android Parental Control App. Being able to monitor the surrounding of the phone your kid plus mirroring their phone is an excellent tool for parents.
Can I Track My Wife's Phone Without Her Knowing?
Yes. You can use a family tracking app like AirDroid Parental Control, which can be in stealth after installation. However, no matter if she is your wife or still girlfriend, we suggest that you have an open talk and use it as a last resort.
How Do I Track a Family Member's Phone?
You have to select a specific family member and then bind his phone to yours, then you can use the best family tracking app to locate them on a map. It will be the family member's present or last known location and the time.
How to Track My Husband's Android Phone for Free?
AirDroid Family Locator is the best way to track an Android phone with a 3-day free trial. If you need entirely free solutions, Find My Device will be helpful. However, you need permission to access your husband's or boyfriend's Google account.
Is There a Free Family Tracking App?
In fact, many family tracking apps offer free trials of their tracking capabilities. However, most are limited and will eventually recommend you upgrade to unlock the full version.
Was This Page Helpful?