5 Easy Ways to GPS Track a Cell Phone
If you are using a smartphone, the chances are that your phone has an A-GPS chip in it. This fact means that most cell phones are manufactured with GPS tracking systems. However, not all phone uses GPS. With this technology, modern phone users can wirelessly determine the location of their phones.
Over the years, software developers and engineers have discovered this advantage continually being left on the table. Hence, apps were tailored to use GPS technology to track a phone. Some of these apps are native to the phone, while many others belong to third-party developers. In this article, we will consider how to GPS track a phone.
Part 1. How to Track Lost Cell Phone Using GPS
Other than installing an app, you can use GPS on your Android and iOS devices through the native features of your phone. Below, we have identified three cell phone GPS tracking methods on your iPhone, Samsung, and Android phones.
1Using Google's Find My Device
This feature is a Google service that allows you to locate any Android device with a Google account. Also, it provides users with options for locking their device, resetting their PIN remotely, factory resetting the device, and erasing stored data.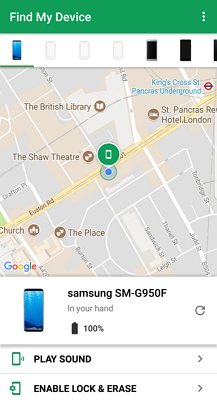 You can use Find My Device to customize your lock screen so that a recovery phone number or message is displayed on your phone. That way, you or your loved ones can be contacted when your phone is found. In addition, find My Device can prompt your Android phone to play a sound. You can find your phone through the sound if it is nearby. To search for your android phone easily, Find My Device displays a list of indoor maps for places like malls, airports, stadiums, and large buildings. Here is how to use the app.
Navigate to the Settings app on your Android and open it.
Click on Security and enable Remotely locate this device.
Navigate to the Google Play Store and open it.
Search for the Find My Device app and download it.
Open the app, or you can visit the link https://www.google.com/android/find?did whenever you wish to locate your device.
Select the device you wish to track.
2By Samsung Find My Mobile
The native GPS track feature on the Samsung phone is Find My Mobile. It is exclusive to Samsung phones but very effective in the track a lost phone. If you have logged in your Samsung account on your lost phone, you can use it remotely to find the lost phone.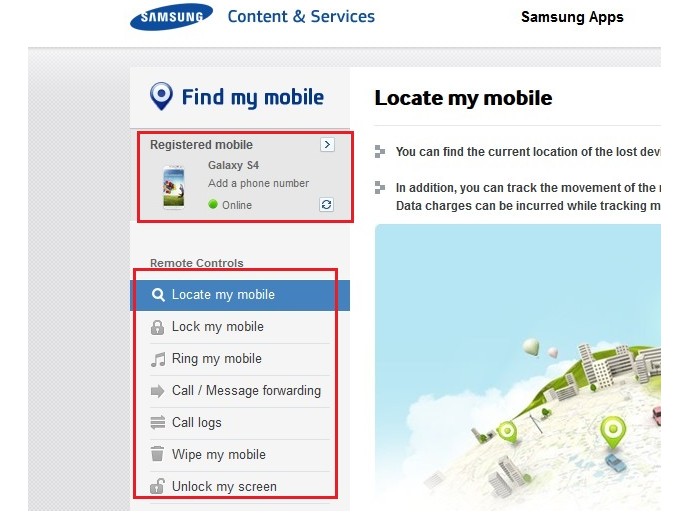 Follow these steps to use the Find My Mobile feature.
Navigate to the Settings app on your Samsung and open it.
Select Samsung Account and log in with your details.
On any device, visit the website https://findmymobile.samsung.com/ to find a lost phone.
Use the details of your Samsung account to log in to the website.
On the dashboard, you will see your Samsung device; click on it.
On the left panel, click on the Locate my mobile button.
3Set up Find My iPhone
Like Android and Samsung devices, iPhones have their native method to GPS track a phone. Apple allows iPhone users to search for their lost phone with the Find My iPhone feature.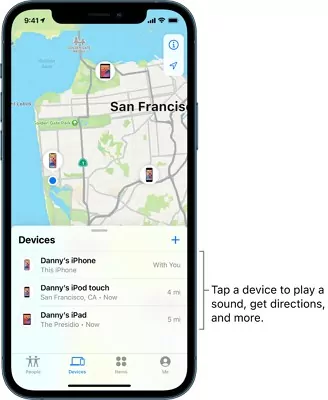 Its location tracking feature displays the missing location on a map and where the phone has recently been. It has other remote-control features like locking the phone, displaying an emergency message, and erasing your stored data. Here is how to use the Find My iPhone feature.
Open your iCloud Settings.
Click on Find My iPhone and turn on the feature.
When your iPhone is lost, open the iCloud website and click on Find iPhone on the welcome screen.
Click on All Devices and select the device you want to GPS track.
Part 2. How to GPS Track a Phone with Cell Phone GPS Tracker Apps
There are many technologies for tracking phones. One of such technologies is GPS. Hence, you can GPS track your phone with a tracking app that uses this technology. Two of those apps are further examined in this section.
1AirDroid GPS Phone Tracker
AirDroid Parental Control is a tracking app that uses GPS. The third-party software solution is a reliable means of tracking phones remotely. Furthermore, you can use the app to monitor your kids and family physically and online.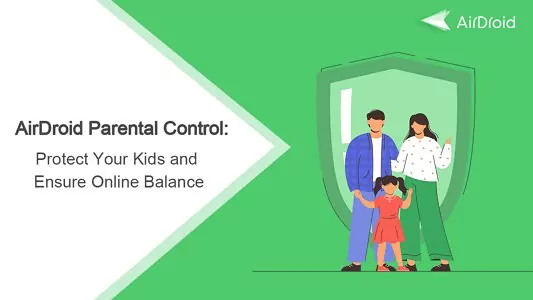 Physically, it will give you their locations in real-time and remotely monitor your surroundings. You can watch who they are chatting with, what app they are opening, and more when they are online. The app sends notifications to your phone when the target phone bridges an area restriction, the phone is offline for a long time, or the battery is low. Some other incredible features and benefits of AirDroid Parental Controls are mentioned below.
Restrict or block specific inappropriate apps and new apps.
Get a detailed Activity Report to teach kids better and guide them to form good habits.
Monitor social media apps' messages to stop cyberbullying and online fraud.
Get alerts when your child enters or leaves a zone you have set with the Geofence feature.
How to Set Up AirDroid Family Locator
Step 1. Download and Install AirDroid Family Locator App on your device.
Step 2. Launch AirDroid Parental Control on your device, create an account, and log in.
Step 3. Download AirDroid Kids on the target phone. After installation, launch AirDroid Kids and set up the necessary settings on the phone. Enter your pairing code to bind the two devices.
Now you can GPS track a phone in real-time and check the location history.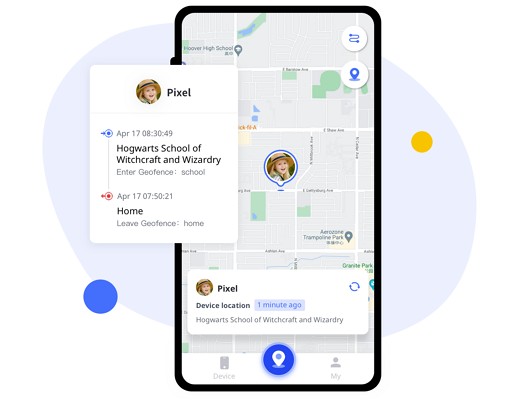 2Find My Friends
Smart Android and iOS phones are built with technologies, i.e., GPS, that allows a phone's location to be accessible. An app like Find My Friends uses GPS to keep track of multiple people at the same time.
Apple developed this GPS tracker app, and it has location-sharing features. Once you enable the location sharing feature among your friends, you can quickly locate them. Also, it makes it easy for them to locate you. The following steps will show you how to use Find My Friends by Apple.
Launch the app on your iOS device.
On the welcome screen and click on your profile icon on the app.
Toggle on the button in front of Share My Location.
Go back to the welcome screen and click on Add Friends.
Select the friends you want to send your location and invite them.
Part 3. How Does Cell Phone GPS Tracker Work?
GPS stands for Global Positioning System. GPS tracking devices use satellite signals to determine the cell phone's location. It was designed for military use by the US Department of Defense. Now, it is available for civilians to use. The technology is not sensitive enough to give the exact location, but it can narrow down its tracing to a small area.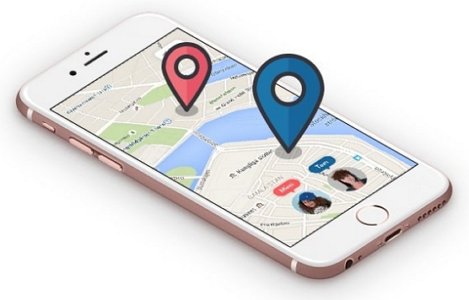 Part 4. Why GPS Technology Is More Commonly Used in Phone Tracking
GPS (Global Positioning System) is the most commonly used technology for locating cell phones for several reasons. Here are some of the most important reasons:
Availability and accuracy: GPS is a global system that is available almost everywhere in the world. It provides highly accurate location data, often to within a few meters, which is essential for effective tracking.
Real-time tracking: GPS enables real-time tracking. This means that location information is constantly updated, which is critical for applications such as navigation, tracking lost devices, or monitoring the location of loved ones.
Support for multiple operating systems: Both major mobile operating systems, Android and iOS, support the GPS technology out of the box. This allows developers to create a wide range of applications that use GPS for location purposes.
Reliability: GPS is a reliable technology that works in most weather conditions, day and night. It's not dependent on the availability of network coverage, making it useful in remote and rural areas.
In summary, the combination of accuracy, availability, cost-effectiveness, and versatility makes GPS the preferred technology for tracking phones.
Part 5. Reasons for Using GPS to Track a Phone
There are various reasons why you need a GPS tracker on your phone. A few of these reasons are shown below.
Parents can know their kids' whereabouts and get notifications of activities, especially when they get home from school or arrive at sports, music, or dance practice.
Spouses can notify each other without calling or texting.
Friends can easily set up meetings at a specific location.
Partners can inform each other conveniently when they are heading home from work or arriving safely on a trip.
In a Nutshell
It is straightforward to track a phone by GPS. Chances are your phone has a native means of helping you find your phone. However, you need to enable these features on your phone so that you can track it when it is lost. Additionally, these native apps provide components other than tracking, which will safeguard your data and ensure that your lost phone is returned to you. Also, you can use third-party apps like Find My Friends or our recommended AirDroid Parental Control app.
Was This Page Helpful?