Does Instagram Notify When You Screenshot? [2023]
AirDroid Parental Control & Instagram Monitoring
Monitor online activity by mirroring kids' phones and syncing text messages and app notifications
Find your loved ones in real-time and set geofencing; see and hear their mobile surroundings remotely
Schedule how long and when your kids can use their mobile and manage app usage
Perhaps you need to capture your favorite moment from your friend's stories on Instagram about your birthday to save it in your camera roll or screen capture a recipe somebody posted so you can make it later. But the real question is, does Instagram notify you when you screenshot?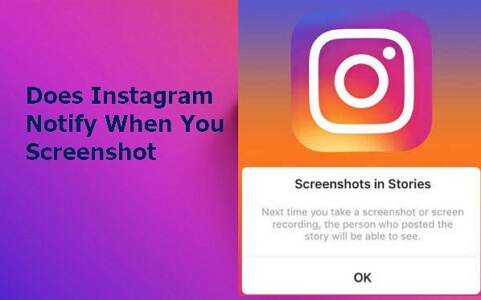 Be it screen capturing or recording someone's Instagram post, a reel, or even a story, the Instagram app does not notify the other party that you have charged their content.
However, on the other hand, screenshotting a disappearing video or photo from your direct messages does send a notification to the other party. So be aware that it will broadcast your screen capture in broad daylight to the other party.
Here's every bit of information from start to finish that you might need to know about screenshotting anything on Instagram and how often the other party knows.
Part 1. Does Instagram Notify When You Screenshot?
Does Instagram Notify Story Screenshots?
When you ask, "does Instagram notify you when you screenshot a story," it has been found that while it may be true previously, not anymore.
In the future, there is a heavy chance that Instagram might bring back the notification feature upon story screenshots, so there is no harm in checking with the internet for confirmation.
What about Instagram Post Screenshot Notifications?
Your answer to does Instagram notify when you screenshot posts is the same as stories, no. Instagram does not send the other party any notification about post screenshots.
Does Instagram Notify When You Screenshot a DM?
We have seen people on the internet asking, "can people see what you screenshot on Instagram?" The answer is vanishing videos or photos; they are the only posts that send a screenshot notification to people.
Using the camera inside the Instagram message window, you take a vanishing photograph or video.
The message "vanishes" because the other client can see it once or twice, assuming you permit replay. Instagram will tell you if somebody screen captures a vanishing DM.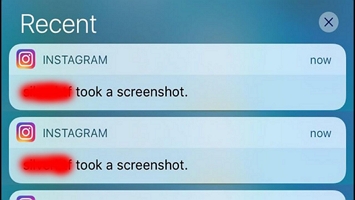 You can, just like this, screen capture other types of content in a quick visit — like individual messages, history of the messages, and posts sent to and fro — without the other individual being informed.
Instagram screen captures only trigger warnings for vanishing photographs or recordings in confidential DM strings.
Warnings aren't sent for screen captures of Instagram reels, posts, or stories.
However, Instagram screenshot notifications are seen for direct messages.
Screen capture warnings have changed previously and may once more, so make a point to check occasionally.
Does Instagram Send Notifications for Screen captures of Client Profiles?
No, it doesn't. Similar to individual photograph and video posts, you're protected while capturing another person's profile without them truly being familiar with it. It may be useful to rapidly save their site or contact data displayed in their profile without following them.
Part 2. How to Know If Someone Screenshots your Instagram DM?
Instagram will only inform the second party about a screen capture taken of a vanishing photograph or video sent in a confidential DM string. Instagram doesn't tell screen captures for posts, reels, stories, normal DM threads that do not disappear after 24 hours, or some other substance on the application.
At the point when somebody screen captures a vanishing photograph or video you sent, a little incubated circle will show up next to it.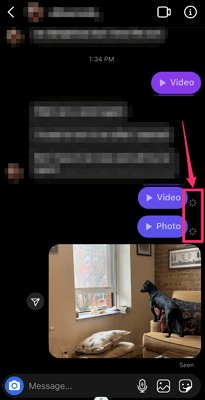 It will likewise tell screen captures in the summary of your conversation on the main page of direct messages, where you'll see the note "Screen capture."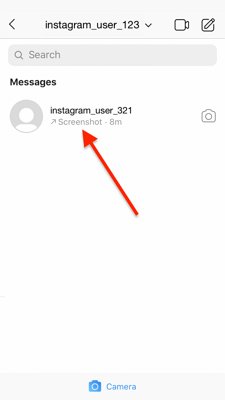 Part 3. Step-by-step Instructions to Try Not to Be Distinguished from an Instagram Screen Capture
While you think, can you tell if someone screenshots your Instagram story? Many like you are thinking the same without knowing how to take a screenshot without someone knowing. So this is what you can do.
Open Instagram in an internet browser: On the off chance that you sign onto Instagram in an internet browser on your PC and go to your direct messages, you can take a screen capture of a vanishing photograph or video without the individual knowing. Instagram doesn't tell screen captures taken in an internet browser.
Put your telephone in flight mode: If you screen capture the vanishing photograph or video while your smartphone is in flight mode, the other party won't be advised of the screen capture.
Utilize one more camera or gadget: Obviously, you can also snap a photo of your screen with the help of another smartphone or camera; however, this may not yield the best quality.
Part 4. Be careful with Outsider Applications That Claim to Inform You of Instagram Screen captures
Any outsider applications that claim to send you screen capture warnings are most likely incredibly obsolete or a complete trick. Instagram puts severe limits on what outsider applications do through the Instagram Programming interface for protection and security reasons, implying that no application you introduce can effectively let you know who's taking screen captures of your stories or posts.
Assuming you run over an application professing to have the option to let you know who's taking screen captures of your substance, avoid introducing it. If it's a harmful application, you could undermine your Instagram account or contaminate your smartphone with infections.
Part 4. Other Apps That Notify When You Take a Screenshot
If we talk about other social media applications that notify people upon taking notifications, there are many. Because of the growing concerns of social media app users regarding their privacy and security, app makers are introducing the feature of notifying people when the other party takes a screenshot of their content.
The main idea behind this feature is to minimize internet crimes and ensure equal security and privacy for all users across the globe. Here are all the social media apps that have introduced notification features upon screenshots:
Facebook Messenger
Facebook has declared significant changes to perhaps one of its most famous elements - is Messenger app.
1.3 billion individuals are utilizing the Messenger app for communication consistently, considering that the web-based entertainment goliath has attempted to enhance its security assurance.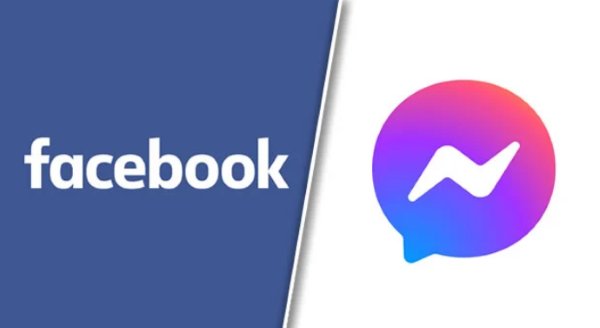 Facebook/Meta boss Imprint Zuckerberg declared the progressions before on his page.
A significant part of it also influences end-to-end encrypted chats.
Assuming you're in an end-to-end protected encrypted chat and take a screen capture, the Messenger app will tell the other client in the visit that a screen capture has been taken.
Users of the Messenger app can also save the media they get through the Messenger app and softly alter media before it gets sent, such as cutting recordings.
Snapchat
It is like how things are finished on Snapchat, another Facebook-claimed web-based entertainment outlet.
Vanishing messages were, at that point, a thing on the application, and they are not pardoned from this.
WhatsApp
With regards to WhatsApp, the response is no. Suppose you have discussed this with somebody on WhatsApp. It would help if you caught a screen capture of those messages. The other party won't be advised if you take the screengrab.
Final Thoughts
Instagram is undoubtedly one of the most commonly used and preferred connection and communication apps globally amongst all age groups. After Facebook, if there's a social media app equally attractive and used, it is Instagram. Instagram attracts teenagers and kids to use more than millennials or the boomer generation. It also helps teenagers stay connected with the outer world and gives them an escape from the FOMO syndrome.
Although, with that being said, we can't look away from the fact that Instagram has its fair share of cons and many benefits. While it helps teenagers stay updated and connected with the world, it allows free exposure to harmful content worldwide. So often, it becomes important for parents to keep checking their kid's digital activities and steer them away from any harmful content diligently.
If you are a parent looking for parental control apps for your kid's digital apps, check AirDroid Parental Control App. It helps parents track their children's digital apps without them knowing, block any harmful content, and monitor their conversations.
Was This Page Helpful?