Is Omegle Safe? A Comprehensive Guide for the Random Video Chatting Site
There are various ways random people can chat with each other on an online platform. It could be an app or a website. Chatting websites do not require installation. You need a link to the website and a good internet connection. One such website is Omegle, developed by an 18-year-old for anonymous chatting.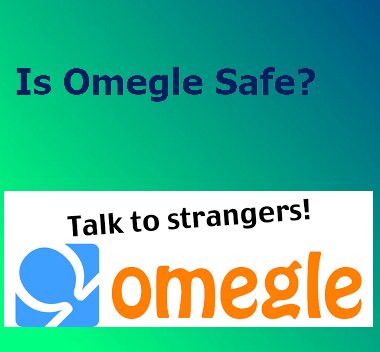 Like most social media platforms, it is packed with kids and teens. Parents are now worried about their kid's/ward's safety. What is Omegle? Is Omegle a safe site? Is Omegle safe from hackers? These are some of the questions answered here. This post is a comprehensive guide for random video sites. Read on to find out more!
Part 1: What Is Omegle?
Omegle is a free anonymous website that allows users to talk to other users randomly. The paired users talk to each other via text or video call. For free, users do not need to register for an account. Hence, there is no age verification.
You only need a smartphone or laptop computer with a good internet connection. Users can choose a chat option. Omegle has five options; video, text, moderated, unmoderated, and spy chat options.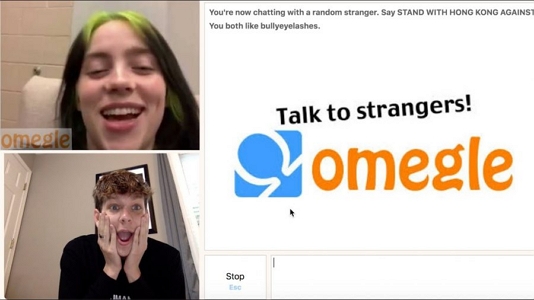 The moderated chat options are for users above 18 with regulated content. The unmoderated chat is also for users above 18. However, the contents are adult. The spy chat option allows users to spy on an active chat between other users.
Part 2: Why Do Teens and Children Use Omegle?
Studies have shown that a larger part of Omegle users is teens and children. In the same way, a larger percentage of social media app users are teenagers. They use Omegle for fun online engagement. Some use it as a place to make friends and share problems they don't comfortable sharing with their close friends and families. Others use it as a ground for inappropriate content since the website is not censored.
Another reason teens and teenagers are major users of Omegle is an influencer's influence. A couple of influencers use the website to chat with their followers directly. They notify their fans of when they will be available on the website, giving them a chance of being randomly paired with them.
In simple words, teens and children use Omegle for three reasons;
Fun engagement
Make new friends and share problems
Social media influencers are using the website
Part 3: Is Omegle Safe?
Regardless of how often users advocate for it, there is nothing safe about Omegle. It is at the bottom of the safety chart compared to other social media platforms. So, is Omegle safe? The short answer is "no." It is a dangerous platform for these reasons;
1Inappropriate Content
Omegle offers five chat options; video, text, moderated, unmoderated, and spy. Anyone can choose any of these options. The unmoderated option is for inappropriate content. Although it is reserved for users above 18, the website does not verify age. So, anyone can wander into this area. Exposure to inappropriate content is one of the safety issues associated with Omegle use.
2Online Predators
Omegle is lacking in the area of age verification and ID. Hence, kids are likely to come in content with online predators. These predators are older or senior citizens ready to take advantage of innocence. They start by grooming the kids and cultivating relationships until they feel comfortable with strangers. They advance the conversation to email or SMS after contact addresses are exchanged. On and on, it goes till the child falls prey o the predators when they meet up in real life.
3Violence
Another danger of Omegle, besides sexual content and predators, is violence. There is a high chance of kids getting exposed to the violence of the website. Adults are yet to adjust to the violence, not to mention children. Although the company claims that some website areas are monitored, how true is that?
Even the website warned users about this when it stated that "human behavior is fundamentally uncontrollable" It went further to say that the people you meet on their website may behave inappropriately and are solely responsible for their actions.
Omegle exposes minors early to violent content, which causes fear, trauma, and distress.
4Security Threats
The security threats here can be in the form of exposure to personal information. Although the website promises anonymity, in times of vulnerability, minors lack judgment and may expose information they shouldn't. Information such as their house address, where they school, or who their parents are. These details can be used as a weapon in the wrong hands. Chats containing these details can be saved as a link and converted to an image on the Omegle server along with the IP address. Unless the user uses VPN, their real address is exposed. There have been reported cases of receiving threats from random chat partners who have discovered their location and IP address.
5Hackers
The website clearly expressed in its privacy policy the kind of data it collects; metadata of chats (timestamps and IP address), chat logs the user chooses to save, and images captured from video calls. This data can be accessed by snoopers who know their way around the server. When a third party accesses this information, it can be used for wicked purposes, especially if it is sensitive. They can harass or extort the victim with such information. Also, they may trick kids into revealing credit card details or passwords. You can use this information for fraud or identity theft.
6Cyberbullying and Blackmailing
Bullying does not only happen on the street or in school. It also happens online. Kids and teenagers are prone to such acts. Cyberbullying is devastating and has long-term effects on kids. It hampers their self-esteem, confidence, and mental health. There are also cases of blackmail. No parent wants their kids exposed to that without protection when random users get a hold of sensitive information (text, videos, and images) and threaten others. But Omegle has no protection from that. Now you are asking, "is Omegle a safe site?" No. But Omegle has no protection from that. Now you are asking, "is Omegle a safe site?" No.
7Screen Recording
Anyone who knows their way around their smartphone can do a screen record unless the website or app has restrictions (takes Netflix, for instance). Omegle users can record video chats without the consent of the other person. Ignorant chat partners will think their video chats are anonymous and private. Little will they know their chat partners can save/screen record their chats. The screen-recorded video can be shared with others or used as an item for blackmail and cyberbullying.
8Catfishing
Another danger of this anonymous chat website is catfishing. The website does not require any form of verification. Hence, anyone can pretend to be anybody. Adults and senior citizens can pretend to be some age as teenagers to facilitate romantic relationships or scams. to appeal to their anonymous chat partners, a mature male can pretend to be a teenage girl or a teenage boy. This trick has been used to extort and scam teenagers.
Part 4: How to Ensure Kids' Safety On Omegle
Regardless of how bad the Omegle anonymous chat website is, there are ways to shield your kids from some of its dangers. Trust me; you don't want to expose your kids to it without any form of parental protection. Below are some ways to ensure your kid's safety on Omegle.
1Familiarize Yourself with The App
The best way to understand the dangers of Omegle is to get firsthand experience. Only then will you know what and how to protect your kids. to familiarize yourself with the app, you don't necessarily need to send a message; you can initiate a random conversation to see how the site works.
2Have an Open Talk with Your Children about Online Safety
If, after familiarizing yourself with the website, you still want your kids to use it, then you should have an open talk with them about online safety. Sensitizing them about the dangers of dangers beforehand will prepare them for it when it comes. The open talk steers them towards real conversation, not to forbidden areas of the site. It will also educate them that despite the chats being anonymous, nothing is truly anonymous. A stranger can still find out things about them.
3Communicate with Your Kids Regularly
Regular communication with your kids will keep the door of discussion open. They will feel free to talk about the website and if they are exposed to traumatizing content. You can also detect if they are bullied, scammed, or blackmailed online. Regular communication will serve as a reminder for them to keep personal information personal.
4Filter Inappropriate Contents
Omegle offers the option of filtering matches. Although it is not very reliable, it is better than nothing. Alternatively, you can add a filter option on your kid's browser from the settings. Nothing pops up when certain words are typed out under "interest" on the Omegle website. to activate the web filtering on the browser, turn on Google safe search. It hides explicit content from view.
5Monitor Omegle Activity
The only way to ensure your kid's online safety is to monitor their activity. The best way to do that is with a parental control app. AirDroid Parental Control app is one of the best comprehensive parental control apps that allow users to monitor the online activities of random video chatting websites.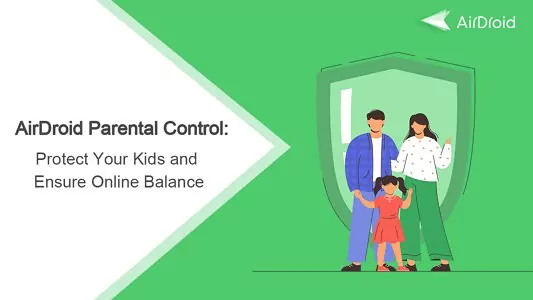 Some of the reasons why we choose AirDroid are because;
Allows you to see the online activities on a target device with a screen mirror.
Limits phone and app usage. It disallows apps from opening once the usage limit is reached.
Tracks the kids' location in real-time to know where they are and give their location history.
Alerts you instantly when a restricted app or website is opened.
Some of its features include;
SMS tracking and call log management.
Social media app and message monitoring and management.
GPS location tracking, geofencing and location history
Remotely watch and hear what is happening around the target phone.
6Schedule Omegle Usage
Another way to ensure your kid's safety on Omegle is to schedule usage. It will reduce how often they get access to the website. The lesser the frequency of exposure, the better. You can schedule use to be only on weekends or selected weekdays. You can also allocate how long (hours or minutes) they can stay on the platform during the selected days. Schedule Omegle usage reduces addiction to the website.
Conclusion
Regardless of how often we get negative reports about random video sites, these sites still keep getting users, especially kids and teens. The best way to protect them from the negativity of these random sites is to have a form of parental control over their device. AirDroid parental control app helps you manage and monitor your kid's device remotely. The app is available for download. Click here to try it for free today!
FAQs about Omegle
Is Omegle Online Safe?
Omegle is not online safe. It pairs strangers randomly to chat with each other. A lot of things can go wrong from that harmless act. The user gets exposed to explicit content, violence, hackers, and strangers with all forms of inappropriate characters.
Is Omegle Kid Friendly?
Omegle is not kid-friendly, although an 18-year-old created it. Everything about the website, from the random pairing to the anonymity, is doing more harm than good to kids. Online predators capitalize on anonymity to take advantage of kids' naivety to get information and videos from them. Kids also fall easily for scams and catfishing. 
What Are The Risks of Going On Omegle?
There are several risks attached to going on Omegle, including extreme sexual content, online predation, scamming, catfishing, chat saving, and screen recording, to mention a few. Chances are that you'd encounter one or all of these risks. There are also risks of hacking and security threats. 
Is Omegle Safe from Hackers?
No, Omegle is not safe from hackers. Any IT savvy person who knows their way around the website's server can hack into it to steal stored data. Their policy states that the website stores metadata, IP address, chat timestamp, chat logs, and saves images from video chats. If either of these data is sensitive, it is a huge risk.
Is Omegle Safe Without VPN?
No, Omegle is not safe without a VPN. When you use a VPN, it replaces your IP address with that from the virtual network from any location of your choice. VPN masks the real location so that only the VPN IP address is recorded when chat logs are saved to the server. Without VPN, Omegle is not safe for use. 
Was This Page Helpful?