4 Methods for Real-time Location Tracking
Real-time location tracking is a solution to many modern problems. It is not a new concept, but it has been dramatically improved in recent years. The technology used to be expensive and challenging to implement, but the cost of technology has gone down, and consumers can now enjoy the benefits of real-time location tracking.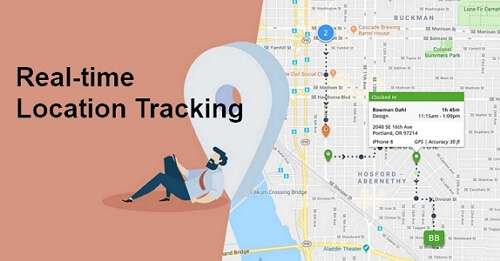 It is used in many ways today. Businesses use it to keep track of delivery trucks and employees. People use it to keep track of their children or pets while they are out exploring the world. It can also be used for safety when traveling or on vacation.
There are many other uses for real-time location tracking as well. Real-time location tracking can also be used for entertainment, like keeping track of a favorite sports team or finding out where your favorite band plays next on tour.
Part 1: Types of Real-time Location Tracking
There are different types of real-time location tracking. It includes tracking with live GPS, mobile phone numbers, and Google maps.
The most common real-time location tracking is done with a GPS. Businesses use this tracking type to keep track of their vehicles, but parents can also use it to keep track of their children or pets. This type of real-time location tracking is accurate and does not rely on mobile phone numbers.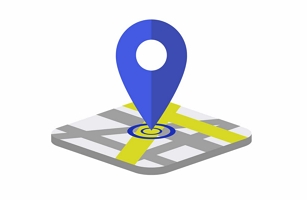 Another form of real-time location tracking uses mobile phone numbers instead of GPS. This form of monitoring uses the mobile network provider's infrastructure to determine the whereabouts and location of a subject. The information is then sent to a server that can determine the issue's location based on cell towers and cellular signals. This form of real-time location tracking has been dramatically enhanced in recent years because mobile phone providers are now offering this service.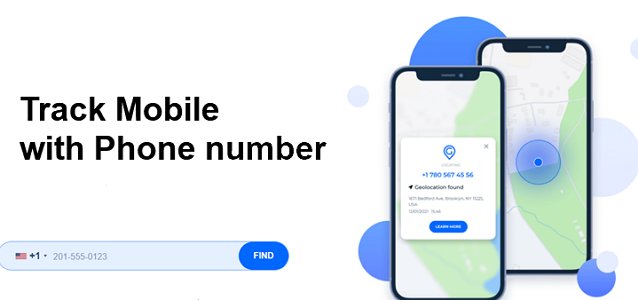 The third type of real-time location tracking relies on Google maps sharing information about the whereabouts and position of a subject being tracked. Information about the tracked topic is sent to Google, which then uses this information in conjunction with Google maps data to tell you where your loved ones are at any given time. While this method can be helpful, it requires that the person share his location via message or WhatsApp.
Part 2: 4 Ways of Real-time Location Tracking
Let's discuss the 4 ways to track the phone's current location in detail.
1Real-time Location Tracker App for Android
AirDroid Family Locator
AirDroid Family Locator is a live mobile location tracker for Android. It is a simple and effective tool for parents who always want to monitor their children's location. You can install the app on the target phone, where it will keep track of the location and send alerts if the device goes out of range.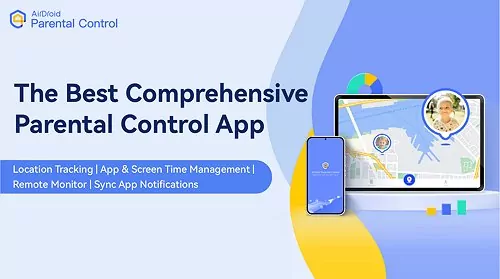 This app will help you to know the exact location of your loved ones or friends. It uses GPS technology to track your mobile's current location. The app is compatible with all Android phones and tablets.
Features
1- Geofencing & Real-Time Tracking
You can set up geofences around places like school or home and get alerts when your child enters or leaves those areas. You can also track the location of their device in real-time, so you know when they're headed back home after school or running out to play with friends.
2- Remote Kid Monitoring
With AirDroid Parental Control, you can monitor your child's Android device in real-time. You can access the camera on the phone and view the surroundings. You can even record video clips anytime and save them on your phone for later review.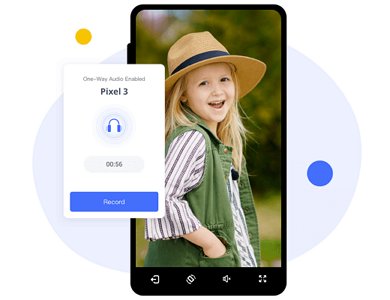 3- Screen Time Control
Use this feature to set up a schedule for when your child should be using their phone each day and how long they should be using it for each session. This way, you'll know if they've been spending too much time playing games or chatting with friends online instead of doing homework.
4- App/Games Blocking
Block apps or games you don't want your kids using at certain times of the day or when they reach a certain number of minutes of usage. So, you can easily block games and apps that are harmful to your kids.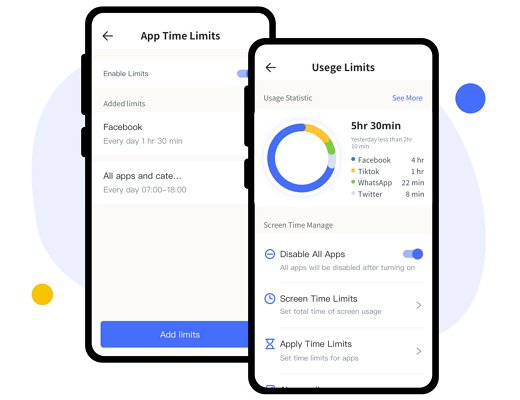 5- Screen Mirroring
You can mirror the screen and sound of your child's phone on your mobile, so you can see what they're doing with their phone and even hear them speaking. It is beneficial if they use a tablet instead of a smartphone.
TrackView Location Tracker
Another powerful app that tracks your phone's location in real-time is TrackView Location Tracker, which integrates a GPS locator. This app can track your phone location or the phone of a family member, like your child.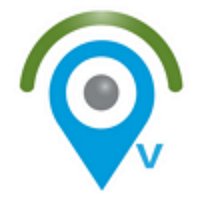 It can be applied to any of your friend's or loved ones' phones, with or without permission, to track their phone movement for safety and security purposes. Trackview also provides geofencing, a remotely accessed web interface, access to social media feeds, and can operate in stealth mode.
2Live Mobile Location Tracker Online for iPhone
Find My App
Find My App is a built-in app that allows you to track your iPhone in real-time and share your location with loved ones so they can. The app is available for iPhone and iPad devices and can be downloaded from the App Store at no cost.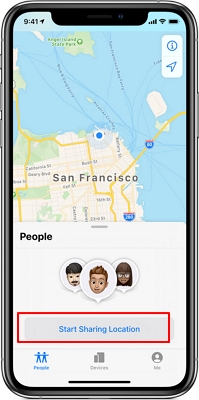 Features
1- Real-Time Location Sharing and Tracking
You can see where your friends are at any given time. You can also share your location with them, so they always know where you are.
2- Stop Sharing Location with One Click
If for some reason, you don't want someone to know where you are or what time it is, then all you need to do is stop sharing your location with them, and this will automatically stop sending them updates about where you currently are.
3- Share Location through Email/Phone Number
You can share the locations with anyone by email or SMS. They'll see a map showing where you are and how fast you move. When someone accepts your invitation, they'll also appear on your map.
iSharing App
The iSharing App is another real-time GPS location tracker that provides extra security for peace of mind. You can privately keep track of the movements of your loved ones via the GPS, but the app also provides additional useful features.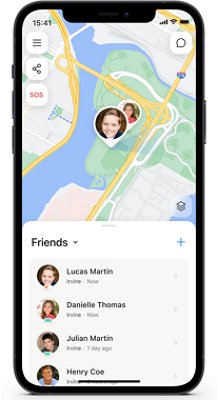 You can opt to receive alerts when your family member arrives at their destination or departs a location. It can send panic alerts, provide records of tracking history for past places visited and can help track a lost or stolen phone.
3Mobile Number Tracker with Current Location Online
Many apps and websites provide the live location of any mobile number. Such apps or websites use mobile towers to locate a particular mobile number and then display the phone's location.
A new app called Mobile Number Tracker is a mobile application that allows you to track any mobile number. With this app, you can track all your friends, employees, family members, or anyone else with a cell phone. This app works with all GSM devices, including iPhone and Android phones.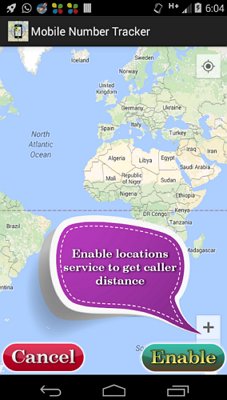 The only thing that you need to do is to install the app on your device and then enter the phone number of the person whom you want to track. The app will automatically start monitoring that person's location in real-time without any delay. Also, this app uses a GPS signal for locating a particular number; therefore, you can use it anywhere in the world. You can also see your target person at any given time on Google Maps.
4Google Map Real-time Location Sharing
It is simple to share your location using Google Maps on an Android or iPhone. You may send a message via SMS, WhatsApp, email, or other methods to share your location. When someone receives the message and opens it, it directs them to Google Maps, where they can see the precise location of the person they were seeking.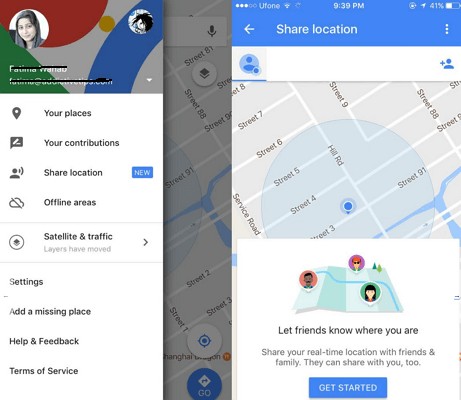 Google Maps is a free app for Android and iPhone and can be downloaded from the Google Play Store or Apple App Store. Google Map Real-time Location Sharing is a feature that allows users to share their real-time locations with friends and family and publicly on Google Maps.
Part 3: How Does Real-time Location Tracking Work
Real-time location tracking is a process that allows you to track the real-time location of an object or person. The system will continuously monitor the target and provide you with their current location data.
When it comes to tracking, there are two types of systems which include passive and active. A passive system only requires a single device with a GPS chip to transmit its location information. On the other hand, a dynamic system requires both devices to be connected through a network or Bluetooth connection.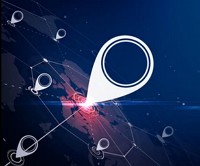 Passive systems are usually used in cars or vehicles with built-in GPS chips. This system also works well for tracking pets if one implanted chip is embedded under their skin.
Active systems are used when you need constant monitoring of your employees or children, such as at school or work. These systems require both parties (target and tracker) to be connected via wireless network connections to send data back and forth between each other during operation.
Part 4: Why Someone Need Real-time Location Tracking
There are different reasons why someone want to use this kind of software or application for tracking purposes:
Track their kid's location who hasn't returned from school in time.
Track their employee's locations who are always late to work.
Track the location of their spouse cheating on them.
Worried about their elderly parents and check whether they have been taken care of by a neighbor or relative.
Conclusion
The techniques above will give your application the real-time location tracking that it needs; whether you need to find out where your friend is or want to check if your cat is getting frisky in the backyard, plenty of tools can help you accomplish this task.
Hottest Question Related to Track Phone Current Location
How Can I Track the Current Location of a Phone Number?
The location of a phone number is determined by the location of the network tower that is using it. You can track the location using call tracking software, which can show the phone's location. A detailed guide is provided above in the article.
How Can I Trace the Mobile Live Location?
You can trace a mobile live location with the AirDroid Parental Control App. You can easily install the app on the target mobile and start tracking the real-time location of the target mobile.
Can Google Maps Track in Real-time?
Yes, Google maps allow users to share their real-time location with their friends and family to find them anywhere easily.
Which App Is Best for Live Location Tracking?
You can use the AirDroid Parental Control app to track a person's live location and receive notifications when the person leaves a designated area.
How Can Android Track Real-time Location?
All Android devices support the AirDroid Parental Control app that allows users to track the real-time location of their loved ones. A detailed guide for Android tracking is also provided above in the article.
Can You Share Real-time Location on iPhone?
Yes, You can use the built-in Find My App to share location with your friends on iPhone. Suppose you have installed Google Maps, which is also a nice choice. Besides, many messenger apps have the feature to share live locations with others.
Was This Page Helpful?