How to See Hidden Messages on Instagram in 2023
Have you ever wondered how to find and view hidden messages on Instagram? Finding hidden messages on Instagram shouldn't be a major challenge. Still, it's well worth considering the steps you'll need to take to view hidden messages on Instagram.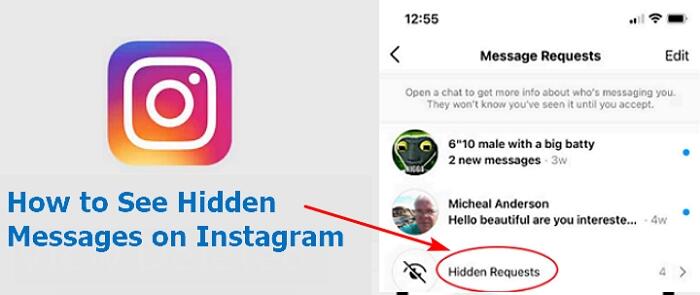 Fortunately, we have outlined some of the key things you need to know about how to see hidden messages on Instagram. Hopefully, this will allow you to learn more about how to see hidden direct messages in the future.
1What are Hidden Direct Messages on Instagram?
Hidden direct messages on Instagram are messages that are not necessarily hard to find. Still, it's important first to know what they are. Generally speaking, hidden messages are found within a unique inbox that's a little trickier to find than the normal inbox for your Instagram messages.
It could leave you struggling to find and read all of your messages – potentially also making you come across as being ignorant or rude. However, this often isn't the case; in reality, it's often just that you never had a chance to see the message in question because it's found its way into your hidden messages inbox.
2How to Find Hidden Messages on Instagram
At this point, we've outlined what you need to know about how to find hidden messages on Instagram – but you may still be wondering, where are these hidden messages stored, and where can I find them? If you have been wondering about this, our friendly team is on hand to help. We've outlined a few key things you need to know as follows to help you ensure you're able to find your hidden messages folder on Instagram.
First, enter your Instagram account as normal to find your hidden messages, and then navigate to the appropriate messages page. Unfortunately, any hidden messages won't appear here directly; however, from here, you'll be able to easily open your message requests page, which you should see from the main inbox easily. If you have any hidden messages waiting, there should be a big blue banner indicating that you have message requests.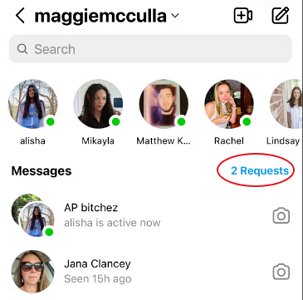 However, you can still manually open the message requests panel if you need to by selecting the "message requests" page. It should then automatically bring up a list of all available hidden messages (message requests) from other Instagram users.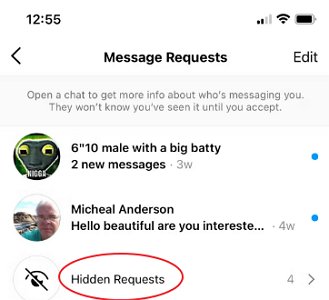 3How to See Hidden Messages on Instagram
Now that you've worked out how to find your hidden messages page on Instagram, viewing the hidden messages is pretty easy. To see hidden messages on Instagram, click on the appropriate message (you should see a summary of the message as well as the name and picture of the sender). Then, you'll be able to view and reply to message requests (hidden direct messages) as normal.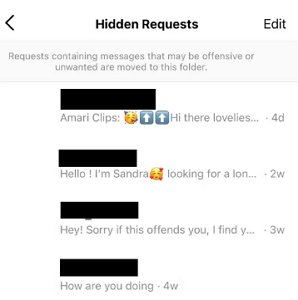 It's worth noting that if you've seen the hidden message, the sender who has sent it won't be able to see it immediately. They'll only see you've seen the message if you reply or allow the message, allowing you to have more control over your device accordingly. After all, your privacy is important. If you're uncomfortable with a message – for example, if it is from someone you do not know and are not happy talking to – you can easily delete the message request and block the user.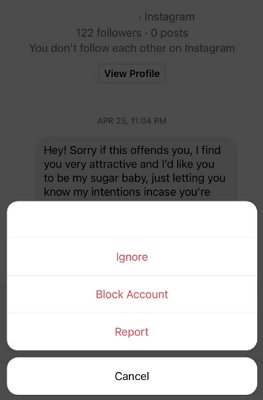 It's worth considering that a blocked user may not automatically know they are blocked. Similarly, you may still be able to attempt to send messages to a blocked user – but they likely won't be able to receive them.
4What If I Can't Find Any Hidden Direct Messages on Instagram?
You may wonder what it means if you can't find any hidden direct messages on Instagram. Of course, the most common reason for this is simply that you don't have any message requests from people who aren't already Facebook friends with you.
However, suppose you're expecting a message from someone new. In that case, it's worth considering that the issue may be related to a problem with your device's internet connection or the app itself. As such, you may want to try a few different methods to ensure this isn't the case.
First, check if you have disable the Hide Message Request option by mistake. Please tap on the Profile > hamburger icon > Settings > Privacy > Messages > Others on Instagram, check if you have marked the Don't receive requests.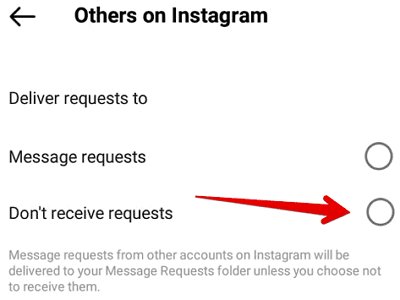 If you have marked Message Requests, you may try to turn your device's internet off and attempt to reload your message requests again. Then, if this doesn't work, close down the Instagram app entirely or log out of your Instagram account before relaunching the app; if there's a software glitch, this could be enough to resolve the issue.
If these steps haven't helped, you may need to restart your device. Or, if you have a great software update, updating your device to ensure that it is running the latest version of technologies can hopefully be a good way to fix the issue.
Of course, as before, sometimes the simplest explanations are the best. So, if you're still expecting a message request but haven't received anything, ask the individual whether they actively sent the message.
5Can You Hide an Instagram Direct Message?
Hiding an Instagram direct message can sometimes seem like a tricky question, but it's quite straightforward. Indeed, hiding direct messages on Instagram is pretty simple; head to your Instagram messages and then find the chat you'd like to hide from your account.
Then, swipe up to remove the chat from your Instagram account. It should hide the messages from view on your Instagram, allowing you the chance to monitor and control your Instagram usage easily.
What about Vanish Mode?
Alternatively, a hidden message may result from your device being put into "Vanish Mode." Vanish mode will send a disappearing message to someone on Instagram, which makes it a sneaky way to send a disappearing message. These messages will vanish after the chat has been closed, making them a great way to keep things a little more private if needed – but be sure to close the chat to ensure they are erased from your device first!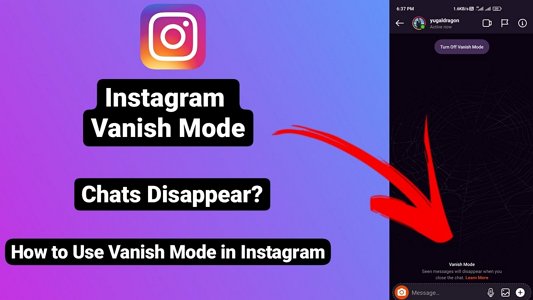 To enter Vanish mode, head to a message and swipe up when prompted to turn on Vanish mode. It will open a new temporary chat where you can send disappearing messages. However, this feature usually won't work on older versions of the Instagram app. As such, if you have a great update on your Instagram account, chances are that you will need to update the app directly on your device to the newest version before you can begin to use Vanish Mode. Unfortunately, due to its nature, Vanish mode messages can't be restored or found on your device once the chat is closed.
6Monitor Your Child's Instagram Hidden Messages with AirDroid
At this point, we've outlined some of the key things you need to know about how to hide and view hidden messages on Instagram. But how can you monitor your little one's mobile usage if they've been using Instagram and potentially attempting to conceal messages from you?
Ensuring your child is safe while using their mobile device is highly important; luckily, numerous modern apps can help with this goal. For example, apps such as the AirDroid Parental Monitoring App. It can often provide one of the most reliable and effective solutions for keeping an eye on your child's Instagram account. As such, no matter what challenges you may have faced regarding your online activity, AirDroid may be able to help.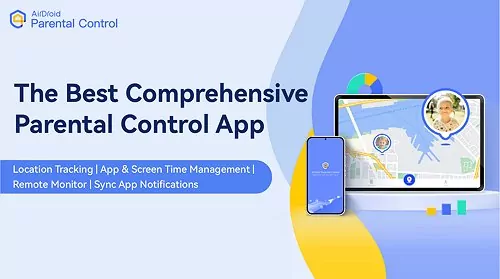 The AirDroid parental monitoring app provides numerous features. Plus, setting up your AirDroid account is incredibly easy and simple, allowing you to learn how to see hidden messages on Instagram for 2023 more quickly than ever. To do so, simply:
Step 1. Download the AirDroid Parental Controls app onto your and your child's devices alike.
Step 2. Create an AirDroid Parental Controls account on your device.
Step 3. Install and launch AirDroid Kids on your child's device.
Step 4. Create a connection between the two devices through AirDroid.
That's all there is to it! From here, you'll be able to quickly and easily view important data and metrics regarding your child's device use. Furthermore, it's important to consider that the device allows you to monitor your child's device both with their social media usage and outside of this.
Final Thoughts
Suppose you've been wondering how to see hidden messages on Instagram. In that case, you could consider numerous different things as part of this decision. However, if you've been having difficulties with this, don't worry; the steps we have outlined today will help you learn more about how to find hidden messages on Instagram and what you can do to ensure that you can access your messages easily and without trouble.
Remember, the easiest way to see hidden direct messages on Instagram is to launch the Instagram messages app and navigate to your archived messages section. Alternatively, you may need to head to your messages and view "requests" to view hidden message requests.
Was This Page Helpful?