How to See Snapchat Conversation History
Have you always wanted to know how to see the Snapchat history of your Snapchat conversations? You aren't the only one who has felt this way at some point. There are times when you want to revisit a conversation with a friend, and Snapchat isn't the best of apps when it comes to that because messages are quickly deleted.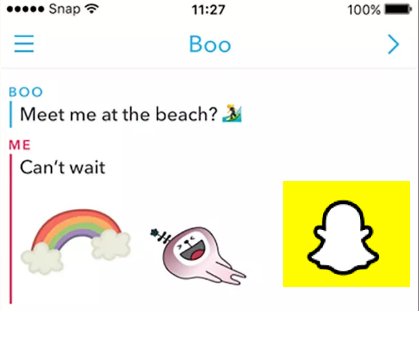 There are a few options to view messages, such as those you saved in chat or screenshotted. But you cannot view messages that you have not committed. It is challenging to keep track of Snapchat's activities because the media is quickly deleted in 24 hours, but its features and filters keep the user engaged and addicted.
As a parent, you may be curious about what your children are doing on Snapchat, so we'll show you how to view their Snapchat conversation history.
Part 1: How to See Snapchat Conversation History
1Check the Saved Messages
If you have saved your Snapchat history, you can see them by checking the saved messages.
Step 1. open Snapchat. Go to the "Chat" page by swiping right. The people you've recently Snapped will be displayed on this page.
Step 2. Chick your chat with a specific person. To view a conversation with a friend, tap on their name.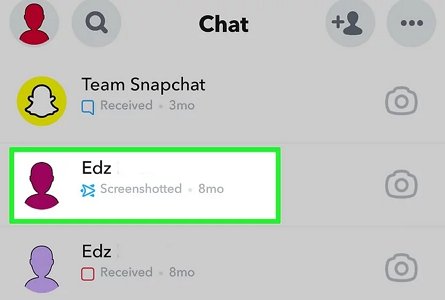 Step 3. Scroll to the top and see the saved messages.
Messages that have been saved will have a gray outline around them. To save a message, tap it and ensure it's highlighted so it keeps. The message will also be saved for the other recipient, so they'll know you have saved the conversation.
You can take a screenshot of a conversation, but the conversation will still be deleted from the chat, and the other participant will receive a notification when you screenshot it.
To ensure that you don't lose any of your messages, save any that you want to revisit later!
2Download Snapchat Data
You can also contact Snapchat to help you download the Snapchat data. This method is a little complex.
Step 1. open Snapchat. Go to your profile page and sign in. To access your profile, click your silhouette or Bitmoji in the top left of the camera screen.
Step 2. Click on the Settings icon. You can find the gear-shaped icon in the upper right corner of the display.
Step 3. Press My Data at the bottom of the page. This button is at the bottom of the page in the "Account Actions" category.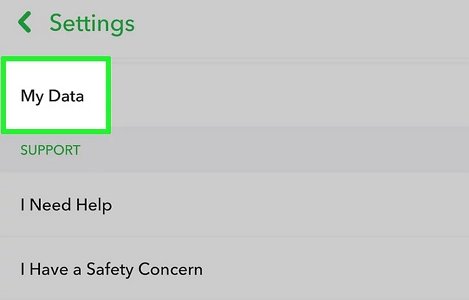 Step 4. Sign in to Snapchat with your Snapchat username and password. Complete the robot check and click the yellow login button after entering your username, email, and password.
Step 5. Tap Submit Request at the bottom of the page. A new page with the message "We Received Your Request" will appear after you tap the yellow button at the bottom of the page.
Step 6. Please double-check your email address if you do not see a yellow "Submit Request" button at the bottom of the page. Click Email in Settings, enter your email and click the Confirm Email button in Snapchat's email. You may be required to enter your Snapchat password a second time to verify your identity.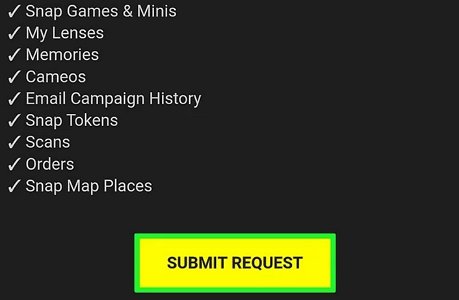 Step 7. Go to your email and check your messages. You will receive an email from Snapchat with a link to download your data. Select the email with the subject "Your Snapchat data is ready for download." "no reply@Snapchat.com" will be the email's sender.
Step 8. Snapchat may take a couple of minutes to process your request. So you may have to be patient. You may want to try again if you don't receive an email in 20 minutes.
Step 9. To access your data, click on the link provided in the email. The link will have the text "click here" in blue. You may be required to re-authenticate your Snapchat account by logging in again.
Step 10. Download the zip file by clicking on the link. The link to the zip file in the linked text reads something like mydata~(list of numbers).zip. Using a computer for this task is preferable, but you can also do it on your phone.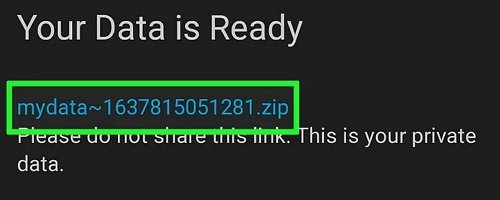 If you're an iPhone user, you can open the zip file in the Files app on your iPhone by tapping the download icon in the address bar. Then, perform another tap on the zip file to release the data it contains. If you're using Android, tap the "Tap to view" button once that file has been downloaded, and tap the zip file in "Storage" to open the folder that contains your data.
Step 11. Open the data folder on your computer. The folder's name should be like mydata (list of numbers), just like the download link.
Step 12. When you get to the HTML folder, click on it. HTML files for numerous Snapchat datasets reside in this folder.
You can access your chat history by clicking on chat history.html. It includes message content, the name of your friends or group chat, media type (either MEDIA or TEXT), and the date and time the Snap was sent. Please be aware that only saved text messages and not saved media will have their content displayed.
3Using Snapchat History Viewer App
To keep your children safe both in the real world and online, AirDroid Parental Control app is a must-have app. It allows you to synchronize notifications and text messages on another device easily. So if you have installed AirDroid Parental Control and paired your kid's phone to yours, you can see the incoming Snapchat conversation history from Notification of the app. In addition, you can monitor social media apps' notifications, such as Facebook Messenger, WhatsApp, and Line, to stop online fraud and cyberbullying timely.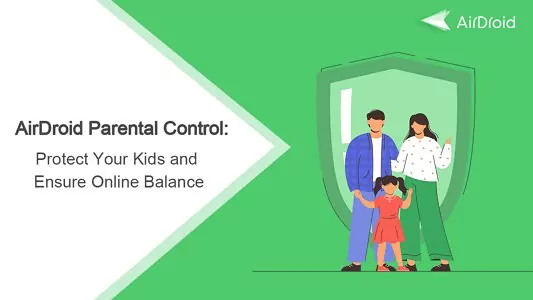 Using AirDroid, you can keep tabs on Snapchat messages. This powerful tool is an excellent option for keeping tabs on what's going on with your target device. There is no limit to the number of social media apps or photos and videos you can monitor, and they can all be monitored via the AirDroid web version. To view someone's Snapchat history and conversations, follow these steps.
Step 1. Download the app on your mobile device and log into your account.
Step 2. Follow the step-by-step instructions that come with it to bind the target person's device.
Now you will be capable of monitoring almost everything over the target device.
Part 2. When Does Snapchat Delete Conversations
After a single viewing, Chats in one-on-one conversations disappear. Chats can be deleted immediately after viewing or 24 hours later. Messages in group chats are automatically deleted 24 hours after they are sent. Unopened discussions will also be automatically deleted after 30 days.
Part 3. How to See Snapchat History after Deleted
You'll need third-party software to restore deleted Snapchat history. These apps will do all the work for you if you don't have the time or patience for manual recovery. The Android Data Recovery Tool, for example, is one good alternative. However, most recovery tools, such as this, require a fee to retrieve the data they locate. Find below the steps to follow:
Step 1. Install the "Android Data Recovery" program on your computer.
Step 2. Activate the program and select "Data Recovery."
Step 3. Connect your Android phone or tablet to your computer.
Step 4. Once the software has detected your Android device, a list of the data types you'd like to recover will appear on the screen.
Step 5. Select "Messages" from the drop-down menu and press "Next."
Step 6. Once more, select "Recover all files" and press "Next."
The software scans your device for deleted messages to see what data can be retrieved. You only need to click the "Recover" button next to an item to save it to your computer and restore it to its original state.
Part 4. How to Monitor Snapchat Conversation
Unique features like monitoring your child's phone remotely, screencasting and controlling screen time, blocking games and apps, and synchronizing SMS notifications and other alerts are all part of the AirDroid Parental Control package.
You should be happy to hear this, especially if you've been asking how to see Snapchat conversation history without them knowing. Most notable is the screen mirroring feature. To monitor your child's online activities in real-time, you can cast your kid's Android device to your phone and see Snapchat. It will help you maintain a safe online environment for your child's activities.
Conclusion
Now you know how to see Snapchat conversation history, whether you deleted it yourself or the snaps disappeared on their own. Now that you know how to see the history of a Snapchat conversation, we'd appreciate it if you'd spread the word about AirDroid to your contacts if you found this post helpful.
Hottest Question Related to See Snapchat Conversation History
Do Snapchats Expire If I Don't Open Them?
When the 30-day expiration period elapses, Snapchat servers will delete any unopened Snaps that haven't been accessed. 
Can You See Your Snapchat History?
You can access your Snapchat history by clicking on your profile icon > Tap on Settings > Visit your account's website and follow the steps to see details such as when your account was created or the number of devices logged in. 
Is It Possible to See Other People's Conversation History? 
Yes, if you use a third-party application like AirDroid, you'd be able to access other people's conversations without them ever knowing. 
Was This Page Helpful?