How to Track a Stolen Phone Using WhatsApp or Phone Tracker
Can you track phone location using WhatsApp?
Well, yes, that is possible.
You don't get too stressed whether your phone is stolen or misplaced. Currently, there are several ways to track and find your phone. There are more than a few free and effective ways, from using the Android Find My Device google tracking option to using apps to locate your phone.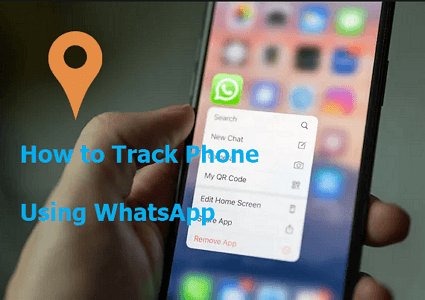 WhatsApp, therefore, is one the best apps to use when tracking your lost phone since it allows you to share and track live location. To track a phone through WhatsApp is quite a straightforward process that doesn't need technical knowledge and would take just a few minutes.
Steps on How to Track a Phone using WhatsApp
The whole process of how to track a stolen phone using WhatsApp takes 4 steps that you can easily do. However, what you need to do this are another smartphone and a WhatsApp app. For this purpose, you can use your friend's or spouse's phone to do this.
Now that you have those two requirements at your disposal, let's start the tracking process.
Step 1: Open WhatsApp Application
Open the WhatsApp application on your phone. Select your contact (the one with a WhatsApp account you will use to track your phone). Click to open the chat screen with that contact.
Step 2: Tap on the "Attach file" Symbol
On the chat screen where you type your text, you will see the "attach symbol (clip-like)." Tap on it, and it will open showing, 'Document' 'Camera,' 'Gallery,' 'Location,' etc.
Tap on location, then move on to the next step.
Step 3: Send Location
After taping the location, a 'Send Location' page will open, giving you an option to share your live location. To do so, tap "Share Live Location."
Note : By doing this, the contact with whom you're sharing your location will be able to track your phone location successfully.
Step 4: Choose Your Preferred Tracking Duration
So, how long do you want your live location tracking process to last? It can be 15 minutes, 1 hour, or 8 hours. You are now all set to start tracking your phone at this point.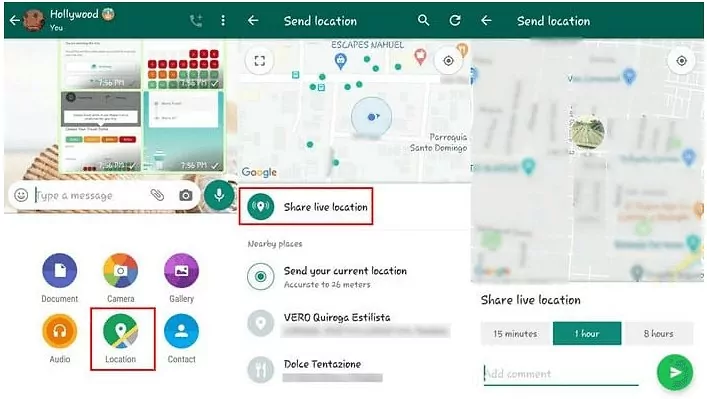 This process is quite valuable for recovering your phone, especially when the person with your lost phone is close to you, for example, in the same town or district. However, you won't always share your live location with others in case it is stolen.If you have enabled Find My Device or Find My iPhone on your mobile, you can use the function to track it. Install a location tracker app like AirDroid will also be a good solution.
AirDroid Phone Tracker: Track Your Lost Phone and Monitor Its Surroundings
It is among many other incredible phone trackers you can use to locate your lost phone. Ideally, this phone is designed as a parental control tool, but since it has a location tracker, it also fits as a phone tracker. The AirDroid Parental Control app is a very sophisticated application that can show you the real-time location of your tracking device.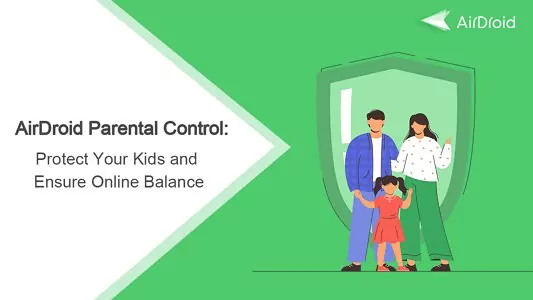 It shows you location history and where they have been all day as it shows the daily usage report. Besides being a location tracker, this application also has the following features:
Monitor Live Activities on the Lost Mobile
It is an important feature that helps you know if the person who picked up or stole your phone is maliciously using it.
With this app, you can check all the application details and usage. Preventing your children from online fraud and cyberbullying are some of the critical aims this application aims to achieve.
Remote Watch and Hear Surroundings around the Lost Devices
If you have this application installed on your lost phone, you can hear and see the surroundings around the lost device. Make sure whether it is stolen or missing.
App & Screen Time Management for Healthy Digital Habits
Social media is becoming more and more addictive day by day. Therefore, regulating screen time is one way to ensure your kid or yourself is more productive and not consumed with bussing social media feeds. This application at your disposal can efficiently and effectively prevent you or your kid from being addicted to electric devices.
Daily Usage Report
It is great to have an application that tracks your device's daily activities and puts them on display for you to see on a dashboard. This feature lets you quickly tell your most used app, cellular data usage, and many more.
It is essential if you want to manage your screentime and know which application to avoid and which to engage with more.
Sync App Notifications
This feature ensures that you're updated with what notifications your kid is getting. Furthermore, it can be an essential tool when you lose or forget your phone. It is because you can log in to your account on your PC and see all notifications on your phone.
What Should You Do if You Can't Track Your Phone with WhatsApp?
Now that you know how to track a stolen phone via WhatsApp, the question is: Has that process worked? If not, then you can opt for other options. In this case, other tracking methods will be the best step to proceed.
Android Find my Device will be a great option to start. This option doesn't need WhatsApp installed on your lost device to track it. All it need is a google account (email), phone or computer, and internet access. You can check out our guide on How Can I Track My Lost Phone for Freeto learn how to track your stolen phone.
What to Do if You Can't Recover Your Phone?
Coming into an agreement with yourself that you might not find or recover your stolen phone is essential. It will save you lots of stress and guide you into taking the following practical steps to secure your essential data.
And so, to protect sensitive information in your stolen phone, you can opt for the steps below.
Note : The execute the steps below, use the Find My Device option, not the WhatsApp tracking option.
Start by Calling Your Phone
If you haven't explored this option, I will advise you to do it. It is essential to do this as you may end up negotiating with someone having your phone. And if all goes well, you might successfully get your phone.
Unfortunately, if your stolen phone is off or ringing, and no one is picking it up, you can proceed to the next step.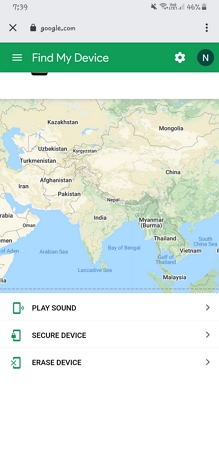 Log out All Your Google Accounts from Your Stolen Phone
The first step to ensuring your data is safe is signing out all accounts logged in to your stolen device. This step is ideal if your phone is off or has no internet connection.
Remember, you need an internet connection to track it, so if it is offline, you can change the passwords of all your accounts, and they will be automatically logged out on all devices.
So, what if there is an internet connection? What should you do?
Lock Your Phone
Before you opt for erase your device option, it will be good to consider locking it first. And so, if your stolen phone is connected to the internet, try locking your device.
Lock it, and remember to leave a message on the lock screen to help the person with your phone return your phone. It is preferable if the phone is connected to the internet but can pinpoint its location due to issues like location turned off.
Erase Your Device
The last option you can take if all of the other options aren't fit for you is erasing all the data on your device. For this option to work, you will need your google account to still sign in on your device. Otherwise, you can't do it. Additionally, you will need an internet connection; however, the good thing is that you can choose to erase your device even if your phone is offline. Once connected to the internet, It will automatically start the cleaning process.
Preparing Your Work Devices before They Are Lost/Stolen
Enterprises must prepare their working devices for emergency mishaps to avoid breaches of confidential information, including trade secrets. Furthermore, it prevents cyberattacks and legal liabilities while maintaining business continuity.
AirDroid Business MDM Solution
AirDroid Business is an advanced mobile device management solution that empowers modern businesses to manage and secure their Android devices, enforce robust security policies, and maintain regulatory compliance.
It caters to the needs of modern enterprises with exceptional and innovative remote management features that enable IT administrators to remotely manage Android devices easily and efficiently.
Pros
Remote monitoring & control of Android devices in bulk: Enterprises can monitor all enrolled Android devices remotely and act accordingly to safeguard and support the devices.
Geofencing: Businesses can set up virtual boundaries around specific geographic locations and receive real-time alerts when a device enters or exits the designated area.
Location tracking: Track the location of their devices in real time through a web-based console. This feature enables IT administrators to quickly locate devices on a map, monitor their movements, and take necessary action in case of an emergency or non-compliance.
Factory Reset/remote wipe: Protect company files and credentials stored on Android devices in case of loss or theft. "Factory Reset" or "Remote Wipe" features allow an administrator to wipe a mobile device's internal storage remotely, remove all installed applications, and reset it to its default factory settings.
Bottom Line
Generally, how to track a phone using WhatsApp is a pretty straightforward process. However, you need to know that the process may not yield the expected results if certain conditions aren't met.
Besides the track phone by WhatsApp option shown above, there are other ways you can utilize to track your phone. For example, there are ways such as Android Find My Device or AirDroid Phone Tracker.
Was This Page Helpful?