WhatsApp Parental Control: The Ultimate Guide for Parents
WhatsApp is a messenger app owned by Facebook. It allows users to send messages, media files, and documents to each other. It also allows calls to be made, both video and audio calls. It is one of the most widely used messaging apps because it is accessible worldwide.
All the user needs to do is download the app and register with a working phone number. The app allows freedom and interconnectivity with its fast messaging and low data rates. However, the WhatsApp policy is not for users below 13.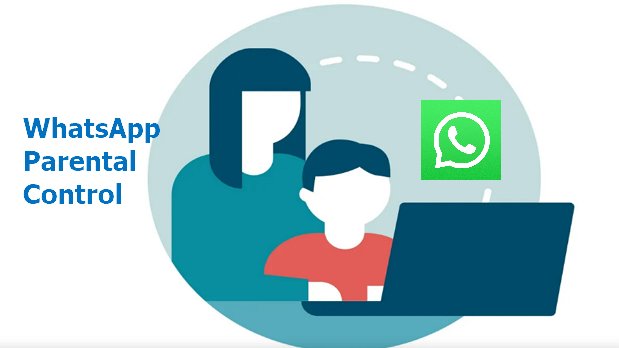 Like most social media apps, WhatsApp has its downside, hence, the need for parental control. This article is an ultimate guide to that.
Part 1. Why Parents Need to Put Parental Controls On WhatsApp
There are several reasons why parents need to put parental control on WhatsApp.
The most prevalent is inappropriate content. Kids indulge in funny online activities these days. They may be prompted to share or request inappropriate pictures and videos. Once they get hooked on these contents, it may be challenging to unhook them. Other inappropriate content may be posts that promote contrary attitudes in them.
Another reason for WhatsApp parental control is to curb cyberbullying. It may be in the form of offensive posts about them, mean chats, stickers, or emojis. It is why you need to monitor their WhatsApp.
Parental control will help you guarantee their privacy. Not from you, however. When you have access to your children's accounts, you make settings to give them a kind of privacy on the app. for instance, limiting those who can see their status or profile picture.
You should also be concerned with reducing their risk of addiction. Social media addiction is common in kids. They spend hours daily typing on their phones, chatting anywhere and anytime. Even in school, under their desks. Phone addiction, hence, social media addiction, has been traced to insomnia, impaired vision, and lack of motivation. It is why you should control their WhatsApp use.
Part 2. How to Setup Parental Control On WhatsApp
WhatsApp parental control may not be your stereotypical parental control. Still, the app has some settings to protect kids. Below are some.
Block Unwanted Contents
WhatsApp social sharing is not analytical, so users cannot flag unwanted content to alert the company. Nonetheless, the company can ban reported users. Users on their own have the option of blocking unwanted contacts on their WhatsApp. As a parent, you can use this option to restrict specific contacts – hence, unwanted content – from contacting your kids.
Select the setting icon from the right corner of the app
Navigate to "account".
Go to "privacy" from there.
Select "block" from the privacy option.
Select the contacts you want to block from your kid's WhatsApp.
Anyone added to the list can no longer contact the user.
Report Safety And Security Issues
When a contact gets reported, WhatsApp receives the last messages sent by the contact, the type of message, and the user ID.
Most times, the company wouldn't take action against the reported account if there is no violation of the terms and agreement.
Open the chat of the unwanted contact
Select the contact name
Select report contact
Select report and block
Alternatively, you can long press a particular message to report an account
Turn off Visible Information
Turning off your visible information will hide your WhatsApp profile from all contacts or selected contacts.
Tap the settings icon at the corner of the page
Select "Account" from the options
Tap "privacy" to restrict what other users see on your kid's profile
You can adjust who sees their profile picture, last seen, etc.
Turn off Live Location On WhatsApp
You don't need your kids sharing their live location on WhatsApp, especially if you don't want them to. Such behavior (tagging location) is dangerous, especially for kids. to turn off live location;
Still, from the settings options, go to "account".
Tap "privacy".
Select "live location" and choose the contacts you want to be excluded from the live location.
Turn off Last Seen On WhatsApp
Anyone who sees you last seen can stalk you online. Turning off your last seen is like going "ghost" on WhatsApp. Your contacts only see you when you are online, not counting how long it has been since you last came online.
Go to the "settings" option
Select "account".
Choose "privacy" from the options
Tap "last seen".
There are different options for who can see you last seen; everyone, nobody, or my contacts
Choose the option you want for your child
Turn off Save Images
WhatsApp has the option for its users to save images and other media files automatically. Activating this option will save all media files to the device storage, even the inappropriate ones. WhatsApp is unlike Instagram, where such posts are flagged. So it would be best if you turned off save images.
You can do that from the app setting.
Navigate to the "settings" option.
Choose "chats".
Navigate to "media visibility".
Turn off save images from the toggle button.
Newly downloaded media will not be visible in the device gallery.
Not Added to Random Group Chats
Allowing other anyone/everyone the privilege to add you to groups at random is not a wise security move. If you as a parent are strict with who can add you to groups, you should also be strict with who can add your kids to groups. You don't want random people doing that, only people you can trust.
Go to the settings
Tap "privacy" from there
Navigate to "groups".
Choose the option you want; "everyone," "my contacts," or "my contact except"
Part 3. The Best Parental Control App for WhatsApp
AirDroid Parental Control is the best parental control app for WhatsApp. It is available for free and offers more than just Whatapp parental control.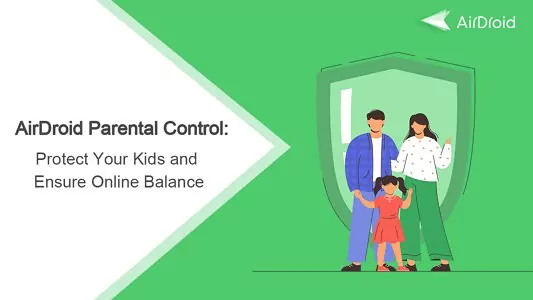 We choose AirDroid because;
Screen mirroring the live screen on WhatsApp to see your child's activity.
See what your children receive on WhatsApp by syncing incoming text messages.
Monitor if your kid's sent messages include inappropriate words by setting keywords.
Schedule when and how long your kids can use WhatsApp.
Watch and hear what is going on around your kids.
You can view call logs and records audio.
It tracks SMS and shows the timestamp.
Real-time GPS location tracking.
How to Use AirDroid WhatsApp Parental Control App
Download and install the app on your device. You can also visit the web version at webparent.airdroid.com directly.
Launch the app on your device and get to the signup page. You are required to create an account before logging in.
Download AirDroid Kids on the target phone (your child's phone). Install and launch the app.
Make the necessary settings and enter the pairing code to link their device to yours.
You now have complete access to the target device. All supported control features are listed on the panel. You can tap Screen Mirroring to see the kid's screen, check WhatsApp messages in Notifications, or set keywords to monitor your child's chat in Social Content Detection.
AirDroid Kids run in stealth mode in the background. You can see WhatsApp messages remotely in real-time, without anyone knowing.
Conclusion
WhatsApp offers privacy options that may help parent protect their kids. However, these options are just "options". The child may decide to change their WhatsApp settings whenever they want.
The best kind of WhatsApp parental control is from Third-party apps. Apps like the AirDroid Parental Control app offer top-notch protection for kids. The app is easy to set up and use. It is available for download for free, and you can try its web version now!
Hottest Questions Related to WhatsApp Parental Control
Can Parental Control See WhatsApp Messages?
Yes, parental control can see WhatsApp messages. They are third-party apps that see everything done on/by the target device, including WhatsApp messages. That's the whole point of parental control in the first place.
Should I Let My 11-Year-Old Have WhatsApp?
11-year-olds are not allowed to have WhatsApp. It is against the app's policy for kids younger than 13 years to use it. Apart from the policy, you should be concerned about your under-aged child as a good parent. You don't want to expose them to inappropriate content or exchange inappropriate content with others. So, you'd better not let your 11-year-old have WhatsApp.
How Do I Block WhatsApp On My Kid's Phone?
You can block WhatsApp on your kid's phone from the app store or a parental control app. Blocking the app from the play store is not enough. Kids are creative and will look for means to bypass the settings. The better option is a parental control app like AirDroid Parental Control. You can block and unblock the app from your end with it.
How Do I See My Daughter's WhatsApp Without Them Knowing?
A parental control app is best to see your daughter's WhatsApp without them knowing. Some apps run in stealth mode; hence, they won't know you are seeing their WhatsApp. The best WhatsApp parental control app is AirDroid. It has features for tracking/monitoring other social media apps.
Can Someone See My WhatsApp from Another Phone?
Typically, no one can see our WhatsApp messages from another phone unless they have a third-party app. WhatsApp has end-to-end encryption to prevent anyone from seeing your messages. Regardless of that, parental control apps can decrypt messages. So if your device is connected to theirs via the parental control app, they can see your messages as clear as day.
How Can I Monitor My Child's WhatsApp Messages?
WhatsApp web allows users to sync their PC with their mobile phones. There is a QR code available on the web page. When you scan the code with the target device, the web WhatsApp and the mobile app are linked. Messages sent or received from the mobile app are seen on the web.
Which Is The Best Parental Control App?
AirDroid WhatsApp parental control is the best parental control app. It monitors WhatsApp effortlessly, including the shared media files, messages, and links. It also monitors the time and duration of WhatsApp calls. It does all this remotely without anyone knowing. It also has other monitoring/controlling features like location tracking, web history monitoring, social media monitoring, etc.
Was This Page Helpful?