The Best Mobile Remote Access App in 2023
As life and work are increasingly remote, mobile remote access app is becoming necessary. Finding one right remote app is important, especially for people who work remotely. With the help of remote control app, you can set up remote connections to access data stored on a device out of your network. You can also perform technical tasks on your client's devices whenever needed. Then in this article, we will introduce several Apps for you. You can see which one is the best mobile remote access app.
Part 1: What Is A Mobile Remote Access App?
A mobile remote access application is software that allows you to access your or someone else's device from your android / iOS phone, also to access and control a laptop or PC remotely or vice versa. These applications are the handiest when you need to manage your office files while working from home or vice versa. Most importantly, such applications are lucrative for collaborations, demonstrations, helping clients, or technical support.
Part 2: What Is the Best Phone Remote Android App for Android/iOS?
AirDroid Personal
AirDroid Personal is a lucrative, best phone remote app to remotely manage android mobiles. This advanced app will let you access mobile devices wirelessly or from a remote desktop. AirDroid Personal is here to make data sharing and communication easier. You can quickly access your remote Android and iOS devices within no time.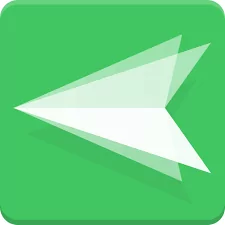 When using AirDroid Personal, you can also enjoy:
Remote control and manage android from web;
Support both root and non-root devices;
Without using USB Cable; No cording requires;
Remote Keyboard: use computer keyboard to type on the phone;
Remote Camera: get a live view of the surroundings;one way audio;
Support multiple platforms : Windows/Mac, Linux (via web), Android;
Remote control on a phone from PC;
Remote control on an android phone from another one (AirMirror);
Screen mirroring: real-time screen sharing to computer screens (entertainment, live streaming, education, etc);
Screen Record, screenshot.
How to Use Android Personal to Access the Android Phone with Android/iOS
Option 1: Install AirMirror application app as a controller on the phone to remote access Android from Android
Follow the below steps to install AirDroid to access your android remotely from Android mobile:
Download the AirDroid Personal application and install the app on your android phone you want to control; Install the Air Mirror application on your controller android mobile phone. Sign into your same AirDroid account.

Go to Device on Air Mirror Phone > select the device you want to control. Now Click on any of the options on your screen i.e., Camera, Control, or Screen Mirroring as per your need.

Let the connection established to access your android mobile remotely. It is always important to ensure that AirDroid application is running in the background to use it without interruption.
Option 2: Visit Web to remote access Android from iOS

If you want to use an iOS device to remotely access Android, then you must visit the web. Here you cannot use the AirDroid application on both devices like on Android. So, you need to follow these steps:
Open any web browser on your iOS device and go to web.airdroid.com.

Create an account and then log in with that account;
Now install the AirDroid application on the android device that you want to remotely control;
On your android device, open the AirDriod app and tap on Me. Now sign-in with the same account;
After sign-in is complete, go to your iOS device and refresh the AirDroid webpage.
After completing these steps, you can remotely control and access the features of the android device on your iOS device.
2. AirDroid Remote Support
AirDroid Remote Support is an app that focuses on remote support for devices within your organization. If you want to remotely access iOS and Android devices and troubleshoot and resolve device issues, AirDroid Remote Support will give you the most real-time remote support available. You can remotely access and control attended or unattended devices, set up different team roles, view the status of devices in a list, and manage devices in groups.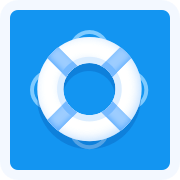 When using AirDroid Remote Support, you can also enjoy:
Quick connection with connection code;
Remote control of unattended devices;
Pricing based on number of seats and licenses, rather than number of devices;
Real-time screen sharing to provide immediate support;
Black screen mode under remote control;
AR Camera: guides customers by placing 3D markers onto real-world objects;
Gestures & Markup: highlight the parts you want explained;
Live chat via voice call and voice/text message;
Member Management: invite different members to manage devices and manage the invited members;
Access Device logs: get details like device operating hours, connection duration;
How to Use AirDroid Remote Support to Access Android/iOS Devices
Download and install AirDroid Business on the devices you wish to initiate remote support and control.
Download and install AirDroid Remote Support on the devices you wish to support and control remotely.
Start a remote support or control session after the download. To use Screen Mirroring or control devices remotely, enter AirDroid Remote Support's 9-digit code on the controller devices.
AirDroid Remote Support shares some similarities with the AirDroid Personal, but they're not exactly the same deal. Here is a chart to give you a more intuitive understanding of the features of AirDroid Personal and AirDroid Remote Support.
| Feature | AirDroid Personal | AirDroid Remote Support |
| --- | --- | --- |
| Remote Access | ✓ | ✓ |
| Black Screen Mode under Remote Control | X | ✓ |
| Unlimited Device Number | 3 devices access | ✓ |
| AR Camera | X | ✓ |
| Screen Mirroring | ✓ | ✓ |
| Live Chat via Voice Call and Voice/Text Message | X | ✓ |
| File Transfer | ✓ | ✓ |
| Quick Connection with Connection Code | X | ✓ |
| For Who | Individuals and families | IT & Customer support teams |
| Price | $ 3.99/month | $ 199/seat/year |
Other 2 Solutions May Be Helpful
1. TeamViewer
TeamViewer is another top-notch name for the best mobile remote-control app. Fortunately, you can use it for personal use and connect to any mobile or PC remotely. It offers screen sharing, file transfer, contact management, etc., on your connected devices. TeamViewer Remote Control app provides enhanced security by offering session encryption. TeamViewer is compatible with all PCs and mobiles, including Windows, Mac, Android, iOS, and Linux.
You can control and access your remote mobile phones via TeamViewer Remote Access. For this, you must set up TeamViewer Remote Access on both devices.
TeamViewer also allows file transfer from one device to the other remotely. You can manage and transfer your required files quickly across devices.
Most importantly, TeamViewer keeps track of who has logged into your device remotely. So, this can provide you added benefits of knowing who has previously accessed your device remotely.
Steps to get started with TeamViewer Remote Access

Step 1: Download TeamViewer Remote Access app on your Android or iOS device and install it. Ensure to install the updated version of the application.
Step 2: Open the application on your mobile and click Computers.
Step 3: Sing in with your TeamViewer Account if you already have an account. Otherwise click sign up and complete the process to create account.
Step 4: Click Connect menu. Enter supported device's TeamViewer ID in the available Partner ID field and click Remote Control.
Step 5: Click Entry at bottom of your screen and click on supported device.
Accept the connection on supported device is accepted, you can connect and control your mobile remotely.
2. Wayk Client
Wayk Client is another reliable and best mobile remote-control app. This is a user-friendly remote desktop application you can use on Windows, Mac, and mobile phones. Setting up this remote desktop access application doesn't require hours. You can immediately set up Wayk Client and start using a secure way to access and control remote devices.
Although the free version of Wayk Client is available to try the application before buying its license. However, you may need to upgrade your plan to get access to its entire feature list.
You can set up your devices with Wayk Client to access them remotely from anywhere without any interruption.
Wayk Client allows you to control who can access your remote device's resources. Role-based access control feature is here to make the process easier.
Wayk Client offers remote desktop access across all platforms. You can connect your devices anywhere without any Remote Desktop Gateway or VPN requirements.
Steps to get started with Wayk ClientControl:

Step 1: Download the Remote Desktop Manager, and install the application.
Step 2: Click Next > Choose Startup Type> Configure destination to place shortcut> Select File Association and Click Next > Accept Agree to Terms and Conditions > Click Install to complete the installation process.
Step 3: Click Finish. Now provide your serial number and other information to access paid version of this application here.
Final Words
Although all AirDroid, Wayk Client, and TeamViewer applications have their features, they differ largely when it's about their pricing. All features of AirDroid Personal are almost free for use. If you want a premium plan, it is also just $ 3.99 per month. However, to access all the features of TeamViewer, users need to spend $41.49 per month. We also offer AirDroid Remote Support for remote access and management of devices for businesses at a more affordable price than TeamViewer.
On the other hand, Wayk Client also offers a yearly plan that costs about $249.99 per year for its remote access services. Compared to AirDroid, the prices of 2 softwares are huge. Moreover, AirDroid offers more features range than TeamViewer and Wayk Client. In addition to remote control, AirDroid Personal is with other features like file transfer(video, music, photos, excel, words, ppt, pdf, etc), Notifications & SMS Management and so on. Comparison from all aspects, AirDroid Personal is the most reliable and cost-effective mobile remote-control app you can have.
Was This Page Helpful?