[Solved] How to Fix No Location Found Find My Friends?
Are you having trouble in "No location found on Find My Friends"? Don't worry - you're not alone. Many people have reported experiencing this problem, and there are a few things you can do to try and fix it. In case you have the demands to check Android phone location, we also introduce an effective way to locate Android phone. Check out our tips below!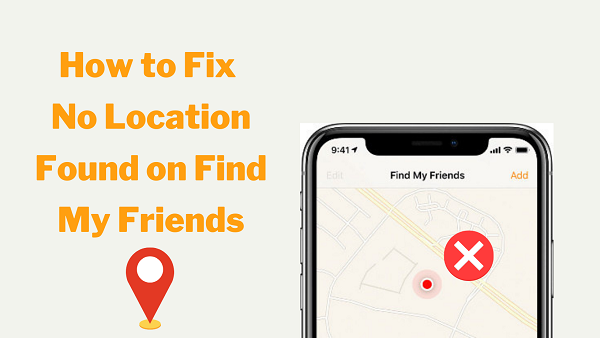 What Does "No Location Found" Mean on Find My Friends?
The Find My Friends app is one of those older programs you can't live without if you're an Apple user. This software helps track down family members and friends who've missed their way or can't seem to know their location. However, this also has drawbacks, like "no location found" errors.
Does "No Location Found" Mean They Stopped Sharing?
Absolutely not!
This issue is frequently caused by the location service failing to perform optimally. If this error appears on your screen, you will be unable to obtain the GPS coordinates of friends or family members with whom you have authorized to share GPS coordinates.
What's the Difference Between "No Location Found" and "Location Not Available"?
When a user's location is sought via GPS, Find My Friends may indicate that the user's location is not available. However, the software is still actively looking for the user's location.
Generally, the "no location found" warning displays when a phone is not connected to Wi-Fi or loses service. Location not available indicates that the GPS attempted but failed to determine the phone's location.
Looking for a way to locate Android phone? Solution is here!
AirDroid Personal is the best mobile device management app, it can help you locate your Android with ease. Also, it provides other functions like file transfer, remote control, screen mirror, remote camera, and more to ease your digital life.
Why is Find My Friends Saying "No Location Found"?
1. Wrong Date and Time: The Find My Friends app uses your friend's date and time to sync location details, so if you're experiencing this error on their device, then it means that either one of those two factors is wrong.
To fix the problem, there are a few things we can try - make sure both times match up as closely as possible or check if any recent changes have been made in regards to our phones' clock settings!
2. No Internet Connection: If neither of your phones is connected to cellular data or Wi-Fi, the Find My Friends app will be unable to acquire GPS data and interact with the other device. This will lead to an error known as "no location found."
3. Disabled Location Services: Because your family's or friend's phone's location services have been disabled, the Find My Friends app will not be able to get location information from your friend's device.
4. Hide "My Location": The person you're trying to connect to has disabled hiding their location.
5. Sign-In Problem: This could be because the person hasn't signed in to the Find My Friends app.
6. Technical Glitch: Your phone or your friend's phone has a technical problem that prevents the two devices from communicating properly.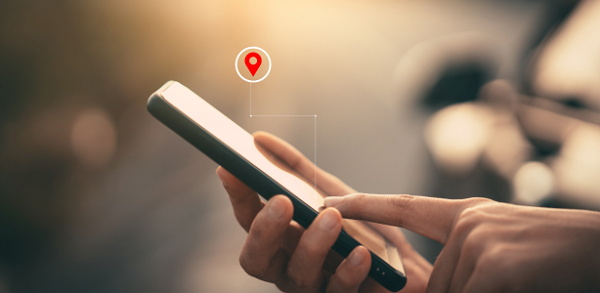 How to Fix "No Location Found" On Find My Friends?
1. Confirm GPS: You may undoubtedly get the "Find My Friends No Location Found" problem if location services are disabled. Go to Settings > Privacy > Location Services to activate location services.
Ensure the "Share My Location" selection is also turned on after selecting "Share My Location" and turning on the Location Services option.
2. Check the device's date and time: The "Find My Friends No Location Found" problem might have been triggered by the incorrect date and time. As a result, the device's time and date must be accurate.
Just navigate to Settings > General > Date & Time, select the Set Automatically option, and confirm that the date and time on your device are correct.
3. Check Settings: In the Find My Friends app, you can check to see if your friend has turned on the "Share My Location" feature. To fix the situation, open the app, tap on your profile image at the bottom of your screen, and then select "Share My Location."
4. Reset Location and Privacy: If your issue persists after attempting the suggestions above, you could try returning your Location and Privacy settings to their default settings.
5. Check Apple's System Status: You can see the "No location detected" message if Find My Friends is inaccessible. Assuming this is accurate, it is simple to confirm.
If the Find My Friends service is momentarily down, a notification will pop up, and a green dot means everything is working as it should. If there are issues, Apple might be at the root of them.
6. Update Device: Check to know if your device is using the most recently updated software version. A portion of users of the Location Services app may be impacted by a significant issue with the app.
iPad or iPhone: Go to Settings > General > Software Update.
Mac: Apple menu > System Preferences > Software Update.
Then install any available updates.
How to Make "Find My Friends" Say "No Location Found"?
The "Find My Friends" option is useful. However, there are times when you'll want to conceal the GPS location on your phone. This could be because you need privacy, security, or social pleasure, or you may wish to deceive someone.
Whatever the reason, turning off your device's GPS location feature will reveal your motive, something you do not want. As a result, you require a smart solution to assist you in impersonating your GPS location on Find My Friends.
Turning on your Apple device in airplane mode is the simplest way to briefly hide your whereabouts from your friends. They will only see "No location found" or "Location unavailable" on their "Find My Friends" app, which is almost the same as the popup message displayed in the app when your iPhone is turned off.
You can now cease sharing your GPS location, either permanently or temporarily, if you wish to start protecting the privacy of your whereabouts without hurting your friends' sentiments.
Extra Tips: How to Locate an Android Phone's Location?
If you are an Android user, when you want to locate Android phone location, as the embedded location app in the majority of Android phones, Find My Device might be the first thought that comes to your mind to locate an Android phone.
However, it has limitations, for example, it could only be able to notify you that the mobile phone is located within a 50-mile area. Moreover, there might be a Find My Device not working situation like Find My Friends.
Therefore, it's necessary to have a plan B to locate your phone. Here we recommend AirDroid Personal be your backup plan to check phone location. You can check your lost Android on the computer or phone web page.
It not only locates your phone but also performs a number of other functions that guarantee the safety and privacy of your phone. Let's check it out!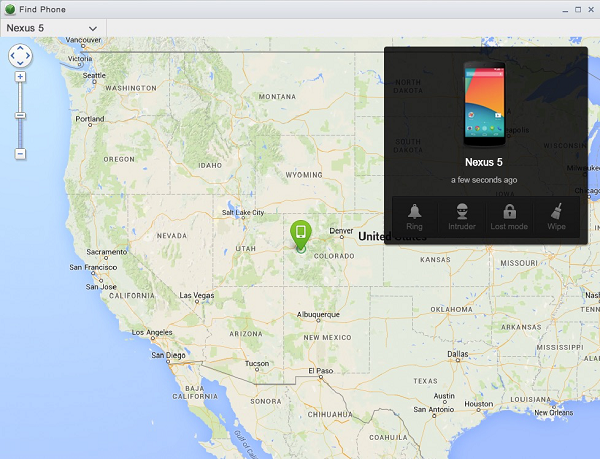 Key Features of AirDroid Personal
Ring: When locating your missing phone on your PC or friend's phone, you can use the AirDroid Personal Find Phone feature that allows you to locate the device on a map or ring a sound to the maximum volume to track it.
Intruder: AirDroid Personal allows your device to automatically take photos of the intruder who attempted and failed to unlock your phone. To maximize this feature, you'd also have to turn on the Find Phone feature on your phone first.
Lost mode: AirDroid Personal also allows you to lock your phone with your chosen passcode and will also display owner information on the phone's screen. You can exit the lost mode by clicking Unlock.
Wipe: The wipe feature of the AirDroid Personal enables you to reset your phone to factory default. But note that all personal data will be wiped. Premium users of AirDroid Personal are the only ones provided with this feature.
A quick download of AirDroid Personal will unlock the amazing features listed above. Sign in to AirDroid Personal Web and click on the "Find Phone" icon. You are required to enter the AirDroid Personal password for security reasons, and you are good to go.
Conclusion
Now that you know there are zero worries and quick solutions on how to fix "no location found" on Find My Friends, you can relax and enjoy your time together with friends and family. Don't hold back! Try the steps out and get good at them so whenever you or anyone close to you has an issue regarding "no location found," you are there to the rescue.
Though there are a lot of platforms to help you track your lost Android phone, AirDroid Personal stands out. AirDroid Personal is an all-in-one GPS tracking app that will save you the technicalities of tracking your lost Android phone all by yourself and will also provide maximum security for all your files. So what are you waiting for? Download AirDroid Personal now!
FAQ About iPhone Location
How do you know if someone stopped sharing their location with you on their iPhone?
When you receive the "Location not available" notification on the Find My App, you know someone has switched off their location. You are unlikely to notice your friend's icon on your phone's map in the Find My Friend app.
How to track a stolen iPhone that is switched off?
This feature can be done on iOS 15 and above, as they have the capability to locate your phone even when switched off. This can be done by activating the "Find My Network" feature on Find My Friends.
Was This Page Helpful?