Best Xbox Emulator for Android in 2023
An xbox emulator android makes it possible to turn your smartphone into an Xbox. Typically, an android phone doesn't have the necessary software environment to play Xbox games. An xbox 360 emulator android will create this environment on your smartphone and help you play Xbox games on your android.
Now, what if you want to stream your smartphone's Xbox game screen to a bigger screen like a smart tv or a laptop? Well, in that case, android emulators can be of great help. Learn more about these tools in the following discussion.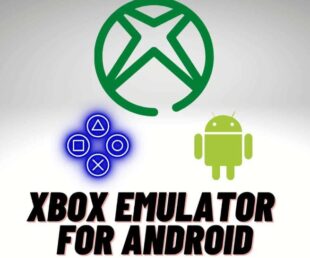 Part 1. Original Xbox Emulator Android
An xbox emulator android mimics the setup, function, and controls of a real Xbox. As a result, if you're traveling or don't have your Xbox at the moment, you can still get that same gaming experience on your mobile phone.
The best Xbox emulator for smartphones is the original xbox emulator android and the xbox 360 emulator apk.
Preparing Your Device For Xbox emulator Android
You cannot download an Xbox emulator from Google Playstore. That's because it is not like other apps. Instead, it is a cracked software that is available as an xbox emulator apk file.
When you download this APK file, the simultaneous download of multiple files occurs. All these files compile to form the operating system of the Xbox console. However, due to certain Google regulations, you have to change your smartphone's settings before you download the emulator files. Follow these steps to do that-
Step 1: Open your phone 'Settings'
Step 2: Choose the 'Biometric and Security option
Step 3: Give the device permission to install unknown apps
Step 4: Choose your preferred browser from the list and turn on 'Allow'
After turning on this permission, you might encounter several error messages when installing the APK files. Those are your device's expressions of concern for security as it is taking a risk by downloading files from unknown sources. But in this case, you can just ignore them.
Download the xbox emulator for android
After you have prepared your device you can download the original xbox emulator android using the following steps.
Step 1: Download the xbox emulator apk from here. A VPN tool might be necessary if there are loading issues.
Step 2: Go to the Downloads section of your Browser and click on the file to open it
Step 3: Wait until the installation process finishes.
Step 4: The emulator doesn't come loaded with titles. So, to play games you have to download the ROMs.
Another excellent alternative to the original one is the xbox 360 emulator android. The same conditions as above apply to it too. So, first, give your device permission to install from unknown sources. After that, follow these steps-
Step 1: Download the xbox 360 emulator apk files from this link. Use a VPN if there are issues.
Step 2: Go to your browser's download section and tap the file to open and install
Step 3: Download the necessary ROMs
Part 2. Best Android Emulator For Xbox Games
Your mobile screen might be too small for playing Xbox games. Android emulators can be of great help here. This software creates an imitation of the android environment inside your PC. The xenia emulator android, bluestacks xbox controller and xbox series x retroarch are some of the best among them.
1Xenia Emulator Android
Xenia is open-source software. So, although it might feel slow at times, it is still a decent emulator, considering all the perks it provides for free. It has a wonderful user interface. You can try downloading their latest research project xenia emulator android apk files to get an idea.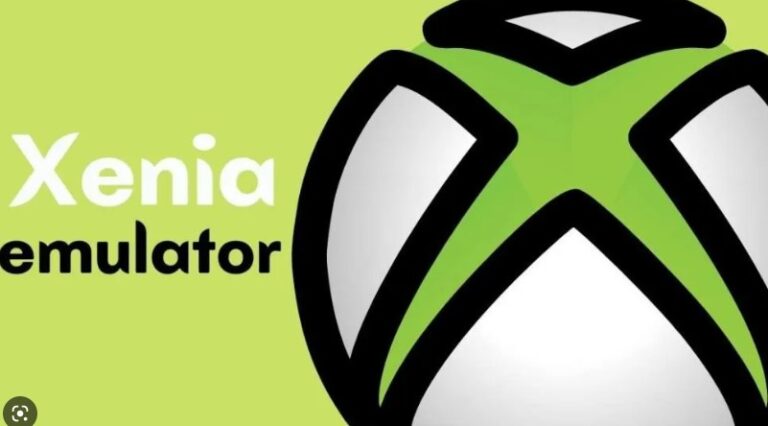 Features:
Regularly updated: The developers at Xenia are constantly updating their software. As a result, you can always enjoy the latest gaming features. Plus, you don't ever fall behind your gaming peers.
Huge library: You can play a large variety of Xbox games using the xenia emulator. Currently, it offers ninety games and will keep adding to this number. Also, if you are looking for an xbox one emulator for android, xenia can be a good option.
Pros
Free to download
Vulkan compatibility
Enriched library
Cons
Can become very slow sometimes
There are bug issues
2Retroarch
Retroarch has made it possible to relive the moments of classic games on various types of devices. Its excellent graphical interface renders a truly immersive experience. For the xbox series, x retroarch follow this link from a Microsoft Edge browser. This will let you easily download it from the Microsoft store.
Features:
Shaders: These are graphical filters that make the old games look more enjoyable and appealing on the screen. You can also use them to bring back the feel of an old-school cathode-ray tube on your modern computer screen.
Netplay: This feature provides you access to multiplayer gaming sessions. You can also choose the spectator mode and watch other players playing.
Pros
Many features
Relive your childhood days with friends
Has a wide range of compatibility
Cons
Features might fail to work sometime
The download process is complex
3Bluestacks
Bluestacks xbox controller gives you access to a large number of Xbox games from a single emulator. If you are looking for an xbox one emulator apk, Bluestacks can be a good option. Just download the gaming app on your device and sign in to your Google account to complete the process. Then start playing your Xbox games.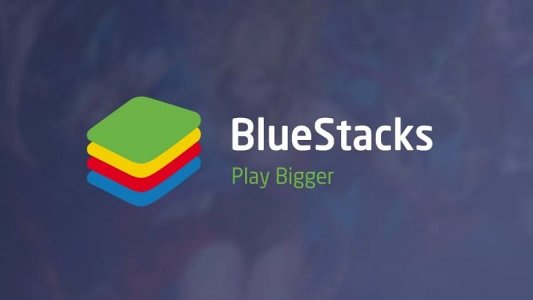 Features:
Xbox Controller: You can connect your wireless Xbox controller via Bluetooth and play games on the PC screen. There are many games in the library to choose from. Or you might stream the games you already have on your console.
No gaming laptop: when you have Bluestacks, you don't need a highly advanced gaming laptop to play your android games. A minimum Windows7 laptop and two gigabytes of RAM would suffice.
Pros
Low system requirement
Highly immersive graphics
An excellent and growing collection of games
Cons
Users experience sluggishness sometimes
Features need improvement.
Part 3. Play Mobile Xbox Games On PC With AirDroid
An xbox emulator android can be great for playing xbox games on your android and PC. However, downloading and installing an emulator is quite a hassle.
For instance, you have to change the settings of your phone to permit the download of files from an unknown source. And many emulator developers take advantage of it by bundling malicious software and spyware into the xbox emulator apk files. Also, some speed and performance issues are common with all emulators.
In this case, your best option is to use AirDroid. This will eliminate the need for getting an android emulator and let you play your mobile Xbox games on a PC conveniently. Plus, you don't have to worry about malicious software hurting your system.
How To Use AirDroid For Game Streaming?
You can use AirDroid Personal to play the android Xbox games on your PC. For AirDroid Personal use the following steps-
Step 1: Go to AirDroid's Web Interface
Step 2: Use your email id to create an account
Step 3: Now sign in to your AirDroid account and scan the QR code from your mobile to install the app on your mobile. Sign in from your mobile using the same id and password.
Step 4: Now install the 'AirDroid Control' add-on on your android device. You will be automatically directed to the Playstore page when you tap the 'Remote control' on your mobile app.
Step 5: Now return to the Web interface and refresh the page
Step 6: Click on the 'Control' icon. AirDroid will establish a connection between your PC and android and you will be able to stream your games on the computer screen.
Features:
One of the major advantages of having AirDroid on your computer is that it is good for more than one purpose. So, besides playing your android games on a PC screen, you can enjoy many other features.
Transfer files: AirDroid Personal is essentially a file transfer app. You can transfer large videos, photos, documents, and app files at incredible speeds (200 mb/s) using AirDroid. Plus, there is no restriction regarding the operating system or file format.
Messaging: If you have to answer messages from your mobile during gameplay, it can be quite annoying. In that case, you can use AirDroid messages options to answer the messages using the computer keyboard. You can also send messages to multiple users at once.
Remote Control: AirDroids remote control feature is not only good for playing games. You can also use this feature to remotely access the phone camera.
Security: Having AirDroid installed on your phone can come in handy if you are having a bad day. In other words, if your device gets stolen you can track it down using the phone finding features.
Recover valuable files: You can also recover photos, documents, videos, and messages from a damaged phone if you have AirDroid installed on it. So, the app can work as an insurance system for important files.
Nearby: Don't have Wi-Fi? Or is your Bluetooth failing to connect to the target device? Well, the Nearby feature of AirDroid can be useful here. You don't need any internet or Wi-Fi. Just make sure the other device also has AirDroid installed and is near your phone.
Pros
No risk of malware.
Easy download and installation.
Many useful features are present other than gaming.
Cons
The color looks bland
Lack of educational content
Price: 29.99$/year
Conclusion
The original xbox emulator android saves you from carrying your Xbox around with you. No matter where you are, you can play your favorite right from the comfort of your mobile. However, to get an even more competitive edge, you can use the xenia emulator android or bluestacks xbox controller to stream your games on a PC screen.
However, downloading xbox emulator apk files comes with certain risks. For instance, crypto miners can slip malware into the bundle and utilize your device's capability to power their calculations. You wouldn't have a clue but will experience battery and data loss due to unknown reasons.
Therefore, your best option for playing android games on a PC screen is to use a remote control app like AirDroid Personal. Try the demo and decide for yourself.
FAQs
Why do I need an xbox emulator android?
Ans. Your smartphone lacks the necessary code to run Xbox games. So, the emulators turn xbox instructions into codes that the android can read. At the same time, the emulator translates some of the android code into xbox instructions.
What are the recommended android Xbox games?
Ans. Fortnite, Minecraft, and Call of Duty are some of the best android xbox games you can play. Fortnite and COD are great for those who love action, destruction, and shooting. On the other hand, if you like to build things Minecraft is ideal for you. All these games have a large online fanbase.
Why does my device show error messages when I download the original xbox emulator android?
Ans. Both Google and your device try their best to prevent the entry of malicious software into your system. Because such malware not only destroys your device but also spreads to other users too. As the original xbox android emulator is a cracked application, the files are from unknown or risky sources. That's why your device takes precautions by showing the error messages.
Was This Page Helpful?