[2023 Updated] Download and Use Hinge Dating App on PC/Mac
Hinge is a dating app that is designed with the belief of providing a genuine relationship between people. It is designed with an A.I. algorithm to get your hobbies and likes and find the perfect match so you can live happily with your partner.
As similarities between two people are essential to creating a happy and strong relationship, Hinge is developed to keep this element the priority. Hinge is a mobile app, but to enjoy it with comfort, people want to use Hinge on PC. It seems to be impossible, but we will discover some ways to use this app on PC/Mac.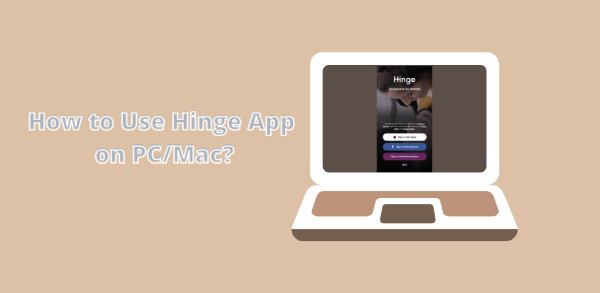 Features of Hinge Dating App
The hinge app has several features that make it superior to other dating apps. Some of its features are:
Voice Notes
You can share voice notes using this excellent app with your loved ones. This feature is a favorite for TikTok users. This feature also helps people to let others know about their interests.
A.I. Algorithm
This application is developed uniquely to find people based on your interests. You have to provide them with what you are interested in, your age, and other relevant details so that the algorithm can match precisely according to your desire.
Image and Video Sharing
You can share pictures and videos with your loved ones you want. It helps you create more deep relations.
Prompts
Another exciting thing that Hinge provides is the Prompt. You can use voice prompts to make users aware of you.
Can I Use Hinge App on PC or Mac?
Hinge is a mobile app and cannot be run on PC or Mac, but you can make it possible using various techniques. You can use screen mirroring apps to mirror your phone screen to PC/Mac. AirDroid Cast is an excellent screen mirroring app which allows you to control your phone screen on PC. The Emulator is also one of the applications you can use to make it possible. You may find hurdles in running this application utilizing the Emulator.
What are the Methods to Use Hinge on PC/Mac?
Method 1. Mirror & Control Your Phone with AirDroid Cast
AirDroid Cast is one of the best applications for casting your mobile screen to PC using 3 different connection modes. This application is easy to handle. AirDoird Cast not only shares the screen remotely, but you can also control your mobile device from the PC Even if you watch the video on a big screen, your video quality will not reduce.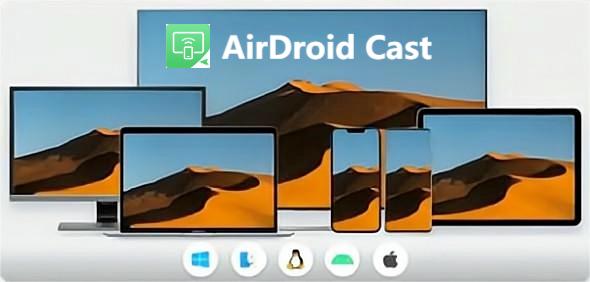 How to set up AirDroid Cast?
You can set up AirDroid Cast within a maximum of 5 minutes. Let's discuss three simple methods to set up AirDoird Cast:
Step 1.Install AirDroid Cast to both your devices

Download and install AirDroid Cast on your phone and the devices you want to share screen. You can download this app by click download button below or go to Google Play Store or App Store.
Step 2.Connect your phone and PC/Mac

There are 3 connection methods that you can choose for connection.

1. Wireless Connection

You can choose a remote or local network for connection in this method. Using your phone to scan QR code or cast code that displayed on the computer side.

2. Connection through AirPlay

Select the 'AirPlay Mode' on your PC, and then confirm if your AirPlay mode is 'turn on' on your iPhone. Go to "Screen mirroring" center and tap on "AirDroid Cast-XXX".

3. Connection through USB Cable

Connect your mobile with a PC using a USB cable. Allow USB cable debugging from your mobile, and on your PC, select cable mode.
Step 3.Start to use Hinge on PC/Mac

After successful connection, your phone screen will be showed on your PC. Now you can click the hand icon in the left to enable to control feture. Then you can start to use Hinde app on your PC/Mac.
What can AirDroid Cast do?
Give Presentations
Using AirDroid Cast, you can cast your screen to PC to share your presentation on the big screen. Controlling the mobile screen using AirDroid Cast is also possible.
Online Lectures
Teachers can use their screen as a whiteboard and draw anything to deliver their lectures to students.
Play Game & Use social media apps on PC
AirDroid Cast is also the best for game streaming and use phone applications on PC. You can easily connect your mobile with PC and enjoy playing the game on a big screen. The multi-screen feature is also available, enabling you to play games with your friends.
Method 2. Install System Emulator on your PC/Mac
Another way to download and use Hinge dating app for PC is the Emulator. Using Hinge on mobile requires handing phone in hand all the time, and pictures or videos you receive are shown small. Opening this app on PC will give you a larger display, and your hands will be free instead of carrying a phone all the time.
There is a vast list of Emulators, but you can use the best one. Android applications support some emulators, and iPhone supports some. BlueStacks, LD Player, ARChon, Prime OS, Gameloop, etc.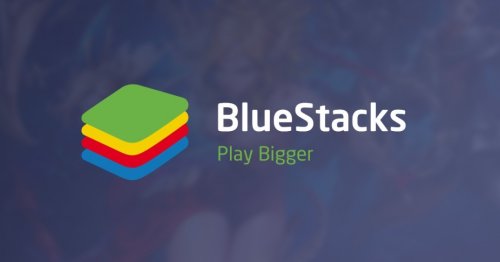 Steps to use Hinge on PC via Emulator
Step 1.Download Emulator and Sign in

You need to download System Emulators on your PC and sign in.
Step 2.Search out the Hinge app on the Emulator

Then you can search Hinge and download it to enjoy on your PC with a big screen.
Step 3.Create a profile and enjoy it

Create your profile on Hinge and add all the details they asked from you. Then you can share pictures and images with people you want.
How to Use Hinge App on Mobile Phone?
You can use the Hinge dating app to make new friends and partners. Some people use it to hook up and to enjoy others' company. Using the Hinge app on mobile is very simple and easy. Let's view the detailed steps to use it.
Download and install the Hinge app onto Android phone/iPhone
The first step you can do is download the app from the Apple Store or the Google Play Store, depending upon the O.S. of your mobile phone. After downloading, please install the application on your phone and launch it.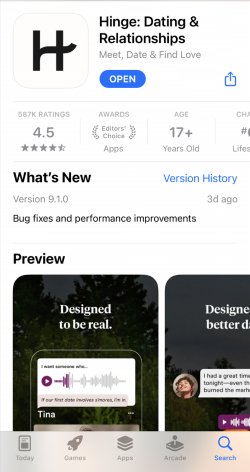 Create a Hinge Account & Start
You can register on Hinge by linking it with your Facebook profile, adding your phone number, and using your email account. You can also get registered using your Apple I.D if you have an Apple account.
Navigate the Hinge app
In the end, you will add your bio with your location. All these things will suit you to get a perfect partner using the Hinge app. Its A.I. algorithm will save the data in the database and find the relevant people of your interest.
Reviews of Hinge Dating App
Hinge is one of the best dating apps as far as its algorithm is concerned. Its algorithm is based on the A.I. tools that are very helpful in finding related people. Search results are also very much similar. Its free version is minimal, but you can enjoy its best features in the paid version. It may get costly when used for much time. The application may crash most of the time while using it. Many claims that they found their faithful and loving partners from this application.
Conclusion
In this article, we discussed the Hinge dating app. It is a mobile application, but to you, it on your PC or Mac adds extra fun by the comfort and big screen. We discussed two methods to use Hinge on PC, one involves using a system emulator. Some emulators support iOS devices, and some support Android devices. You can have the one you need. Another method that supports both the devices is using a robust application - AirDroid Cast. It is the best application for casting the screen and then controlling your mobile screen on the PC.
FAQs about Hinge Dating App
Is Hinge App Free to Use?
Yes, it is free, but it has limited features in the free version. To enjoy its exciting features, you must buy its premium version, which costs $19.99 per month.
Is Hinge App available for Windows PC?
No, the Hinge app is not available for Windows PC Hinge is a mobile application categorized as a dating app. You can make it possible using some external applications.
What Possible Methods to Use the Hinge App on Windows 10 PCs?
A system emulator is a good option for using the Hinge app on Windows 10. But it would help if you preferred AirDroid Cast or AirDroid Cast Web for this purpose to get the best quality results.
Was This Page Helpful?