[5 Minutes] 3 Best Ways to Mirror PC Screen to Android Phone
AirDroid Cast Screen Mirroring App
Mirror your phone/PC screen to another device.
Mirror Windows and MacOS screens to a computer wirelessly.
Sharing a PC screen with a mobile seems strange, but it's functional too when you have to watch a movie in bed and watch your PC's screen. Reading this post and learning how to mirror PC to Android will allow you to access your PC from the mobile and accomplish the task in the comfort of your home, away from the rigors of the daily office grind.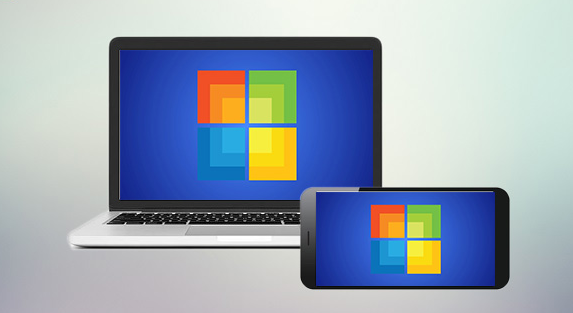 Let's discuss each of these approaches in depth so we can start using screen mirroring in our daily lives.
1 3 Best Ways to Mirror PC Screen to Android Phone
In this article, we will discuss the three best ways of screen mirroring from PC to Android in detail, including their steps and the benefits of using these methods. So, let's start with the first one, i.e., AirDroid Cast.
Way 1. AirDroid Cast
Screen mirroring from PC to Android is easily manageable using AirDroid Cast Web version. It is one of the fastest and best screen mirroring apps for PC to Android.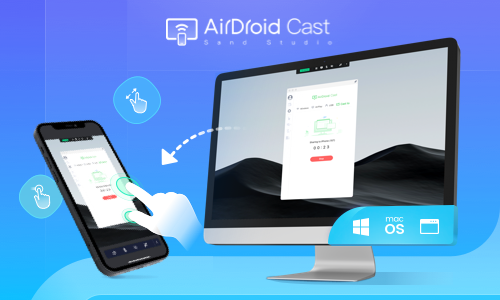 It is the best option as it provides a cross-platform sharing service to its users. Mirroring is possible on any phone, tablet, computer, or Smart TV with no location and time barrier. The best part of this beautiful web application is that it does not require downloading at the receiver end. A web browser must open the web link and start screen mirroring.
Easy 3 steps to start mirror PC to Android
Open the web browser on your Android phone and type webcast.airdroid.com on the browser to get access to the AirDroid Cast web version.

Download the AirDroid Cast software on your PC and launch it. Find "Cast to" in the interface and tap on it.

Enter the 9-digit cast code that shown on the browser, within 1 minute, your PC screen will be shown on your Android phone.
Tips : If you also download AirDroid Cast on your Android and use the latest version(V1.0.6), now you even can mirror your PC screen to the phone without using the web version.
Check the following steps to mirror PC to Android only using AirDroid Cast:
Step 1. Download and launch the app on both devices. On your Android, you'll need to tap the "Receive Screen Cast" button on your phone, and the screen will diplay a 9-digit code and a QR code.

Step 2. Enter the code onto the AirDroid Cast Desktop on your PC. After allowing the permissions asked on the Android, in no time at all, you can start streaming content from your PC onto your Android device.
More Features You Can Get from AirDroid Cast
AirDroid Cast is a lovely App, and some of its unique features that attract the users are:
Typing on Mobile from PC
AirDroid Cast allows you to type on your phone using your phone's keyboard. It also allows you to control one device from another by installing an additional App for screen control.
Display Quality
It provides HD quality display in screen mirroring. Moreover, it enables users to display five screens simultaneously when mirror Android/iOS/PC to another PC.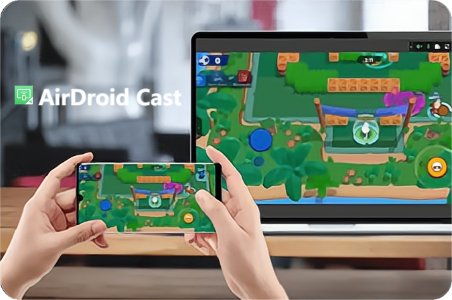 Audio Transmission
AirDroid Cast provides two-way audio transmission, you can directly use the microphone and audio of your phone on PC when screen mirroring, this is useful for one-to-one meetings and online games playing. (Web version only supports one-way audio)
Way 2. Chrome Remote Desktop
Chrome Remote Desktop is a remote desktop tool developed by Google, and it is one of the most straightforward methods for screen mirroring from PC to Android. You can manage your files and other tasks on your Windows or Mac computer with your Android mobile. Google recommends the Chrome browser to get the best out of this application.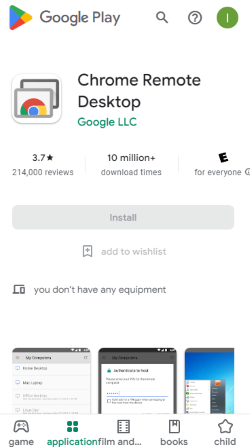 How to Mirror PC to Android with Chrome Remote Desktop?
Open the Google Remote Desktop and click on the page's download icon to start downloading. Launch it once you download it.

Open Google Play Store on your mobile and download the Chrome Remote Desktop App.

Open the application on your mobile and choose the computer you want to mirror. Enter the pin code to start mirroring. Right after entering the code, you will mirror your screen on the mobile.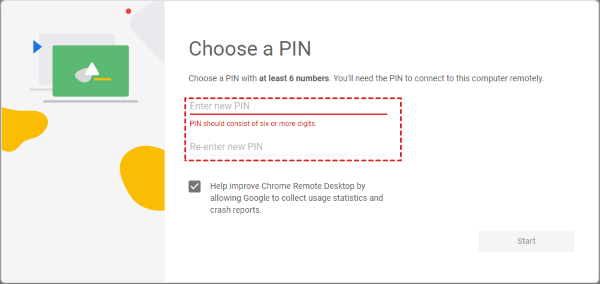 What Can You Do with Chrome Remote Desktop?
Using this excellent and effective tool, you can share your Windows, Mac, and Linux OS to your Android mobile.

You can transfer files, upload, and download the files between the computer and the mobile using Chrome Remote Desktop.

You can also view the full-screen mode of the screen mirroring.

You can enter data into your computer by typing from the mobile phone, which is one reason we prefer this tool for screen mirroring PC to Android.
Way 3. AweSun
AweSun is also a remote desktop software that provides a solution for accessing and controlling other devices. It is designed with highly secure encryption technology to protect your data. It supports Windows, Mac, Linux, Android, and iOS devices for cross-platform sharing.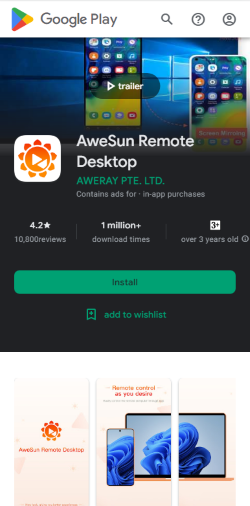 It is free from location and area specifications. You can use it remotely to access your computers. You can remotely support your team and family members in solving any issue they have on their PC using your mobile.
How to Set Up AweSun?
To control the PC from mobile, read the following steps:
Download the app on your mobile phone and PC.

Open the app on your mobile and click on the 'Discover' tab. Then select 'Remote Assist'.

A window will appear asking for your PC's device I.D and passcode. Enter the relevant data and press the 'Connect' tab. Now, you can control your PC from the Android mobile.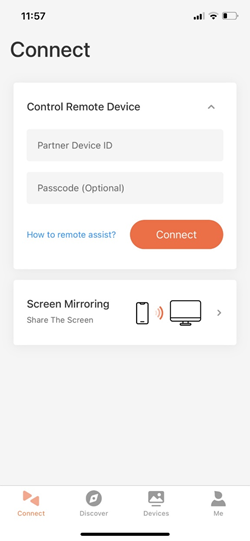 What Can You Do with AweSun?
Enable Black Screen
Suppose you forget to shut down your system and now want to protect your data from others. You can use the black screen feature of AweSun that will display a full black screen on your connected device, and everyone watching it will consider it as if it is powered off.
White Board
Use the whiteboard feature for office meetings and teaching your students online remotely. Whatever you will type from your mobile will be displayed on the PC.
File management
You can remotely manage your files on the computer. Delete any file, and download files on your computer with the help of the mobile attached using AweSun. It provides a fully secure system for file transfer, and you can also rename your files easily.
2 What Makes the Best Screen mirroring App for PC to Android?
Best for Screenshare PC to Android
Screen mirroring from PC to Android is undoubtedly difficult. The most challenging is getting quality results for audio and video transmission. Android Cast is declared to be the most convenient way to mirror the screen. Because you don't need any setup and installation on the received device, you can start mirroring within 1 minute.
Best for Control PC from Android
The primary purpose of sharing PC to Android is to manage your simple PC tasks from a mobile phone that is easy to handle and that you can use while in bed. So, AweSun has proved to be a perfect match for controlling PC from Android. AweSun allows you to manage files on your PC remotely. You can delete any file and also rename them or move them. Other features like a black screen are also up to the mark this excellent tool provides.
Best Security App to Access PC
As already described, it is designed by Google, so it is definite that Chrome Remote Desktop is entirely secure to use. As Google has proved by each product for many years, it is serving us. There is no threat of breach of your data while mirroring PC to Android using Chrome Remote Desktop.
3 How to Mirror PC to Android TV?
If you want to mirror your PC on Android TV, you can use various applications, such as AirDroid Cast Web. and even it is possible using an HDMI cable.
Connect one end of the HDMI cable to the PC and the other end to the TV, and then select the TV source as HDMI. Most TVs come with more than one HDMI port, so be vigilant while selecting the port. Many third-party apps are also designed for screen mirroring, and each App differs from the others based on its features.
Mirror PC to Android TV using Chromecast
Chromecast is a Google device that is also famous for the exact cause. It is free to use lifetime after it is purchased. Open the Chrome browser on the PC, click on Cast from the Menu, and select the Chromecast device to start mirroring on the TV.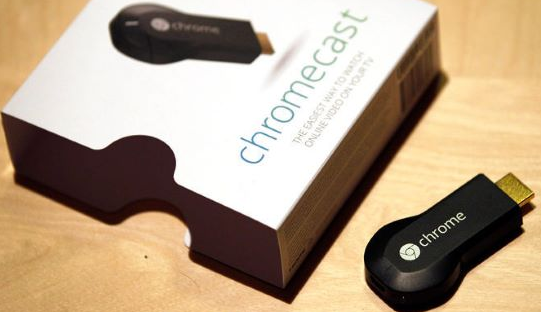 If you prefer to use wireless ways to mirror PC to TV, don't hesitate to try these 7 proven ways.
5 Conclusion
In this article, we have discussed 3 best ways to stream PC to phone, they are also useful when you want to mirror Android to PC. You can control your PC from Android mobile using the Chrome remote Desktop and the AweSun application. These are highly secure applications and allow you to manage your PC remotely. Suppose you want to mirror a PC on your Android. In that case, you must use AirDroid Cast as a primary option for screen mirroring because it is a fast application and provide a quality result with accurate audio transmission.
Was This Page Helpful?