Top 7 Lightweight Android Game Emulators for PC in 2023
Android Emulators allow users to enjoy a clear Android gaming experience on a PC. There are multiple best android emulators available on chrome Webstore. It is essential to choose an emulator that fits your computer to run apps smoothly. Otherwise, you may experience any delay, loading, or errors, which can affect your gaming experience.
All android game emulators have their memory requirements, some of them also require a high RAM. Using a lightweight android emulator offers benefits to both low-memory and high-memory PCs. This guide lists the most lightweight android emulators that operate perfectly for even low-memory PCs.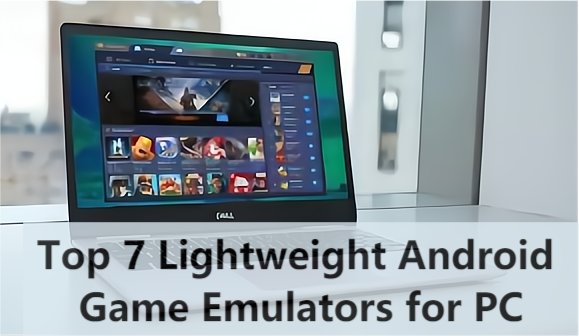 Part 1: What is a Lightweight Android Emulator?
An Android emulator allows you to simulate the Android interface, applications, and games on a Windows PC. It's the most convenient way to download Android games and applications that are not available on Windows App Stores. In short, an emulator mimics the android environment on a PC to let you play your favorite games on it.
Part 2: How Do Android Game Emulators Work?
It is open-source software that allows developers to modify it to fit their systems. Users can experience Android features without having to own a real Android device. An android emulator was launched primarily to help Android developers to develop and test their apps before launching. However, people are now using these emulators to play their favorite games on their PCs.
To download a free Android Emulator:
Go to the official website of the emulator.
Press the "DOWNLOAD OPTIONS" button.
Select the file you want to download. Choose the file that is appropriate for your device.
After downloading the file, launch the installation program.
Follow the on-screen instructions and start using the app.
Part 3: 7 Best Android Emulators for Low Memory PC
1BlueStacks
BlueStacks Android emulator offers high-quality gaming. In addition to the best user experiences, it also guarantees the best possible performance. Its light application and good speed grow its user base. This most lightweight android emulator offers the fastest boot and app launch times while remaining accessible to low-end devices.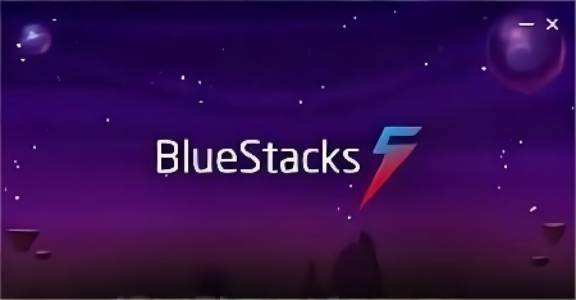 With BlueStacks, you can download and use any app, without any ads. It also includes multiple tools to enhance its functionality, such as an Instance Manager that runs multiple instances simultaneously.
Pros
Easy to set up and use.
Best for gaming
Excellent performance
Cons
Some bugs cause route issues
Sometimes lag
Not for Linux users.
User Review:
"Bluestacks is completely safe to use. I had also used it." - By Priyam Saxena
2LDPlayer (64-bit Android Emulator)
LDPlayer is considered one of the best Android emulators for gaming. Because of its high speed and stability, it is widely used to play Android games. Moreover, the multitasking feature lets you open multiple windows simultaneously.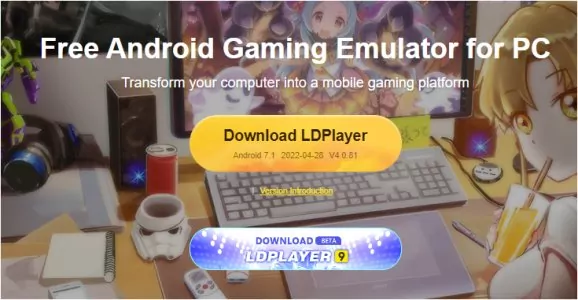 Unlike other Android emulators on Windows, LDPlayer does not contain too many ads. Additionally, it is spyware-free. In comparison to other emulators, LDPlayer delivers equivalent performance and blazing speed.
Pros
Two versions; both for low-end PCs and faster gaming.
Multitasking
Creative gaming and operation recording
Cons
Only support Windows computers.
Needs Virtualization Technology in BIOS.
Doesn't support Direct X mode.
User Review:

3NoxPlayer
The NoxPlayer Android emulator is a great app for gamers. With several utilities and additions, gamers can use a keyboard and mouse to control their games.The main advantage of this most lightweight android emulator is that it has multiple features.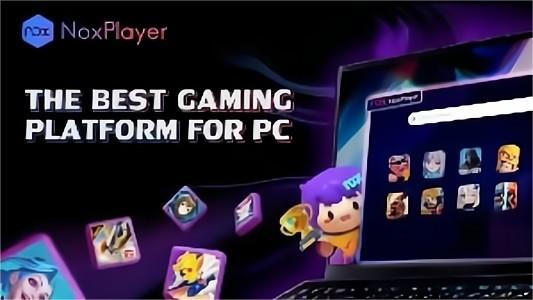 There is a charming bar at the right of NoxPlayer, which allow you to access a variety of options. The software is extremely compatible with a variety of applications. Additionally, it can record videos and macros.
Pros
Multiple search tools
Screenshots and screen recording
Different shortcut keys
Cons
Lagging and slowing
High RAN usage
Doesn't support Google pay, Apple Pay, and other social media accounts
User Review:
"As far as emulators go, this is by far the easiest to install and use of any of the half-dozen I've tried over the past few years. I'll need to use it more to find out its limitations, but right now it works better for me than any of the competition." - By prvteye100
4Youwave
In addition to the most user-friendly interface, Youwave is compatible with almost all versions of Windows. Several features are available for Android games, including 'multiplayer' mode, volume control buttons, and dynamic rotating. It also allows you to share folders from your computer to an emulator using SD Card functionality.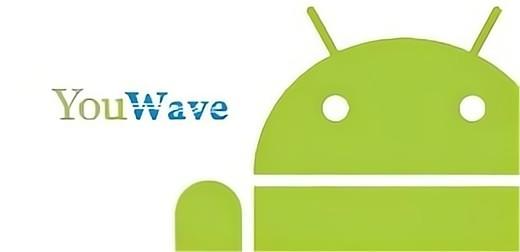 The best thing about this lightest emulator for PC is the ability to save data in a particular folder. Its multiplayer feature offers a perfect experience for playing your favorite Android games on PCs.
Pros
Compatible with all Windows versions.
Multiplayer online games support.
Allow windows file importing
Cons
lagging software performance
Not compatible with all android applications
Some stability issues
User Review:
"There is a free version available that emulates an older version of Android. Yes there is a strange issues with having to uninstall and reinstall virtual ware. However, from the reviews I have seen this is a weak design rahter than malicious or destructive." - By AJGP
5Droid4x
One of the best lightweight Android emulators for PC is Droid4x. It works with all versions of Windows up to Windows 7. Its screen recorder lets you capture anything, and developers can use this app to test their applications.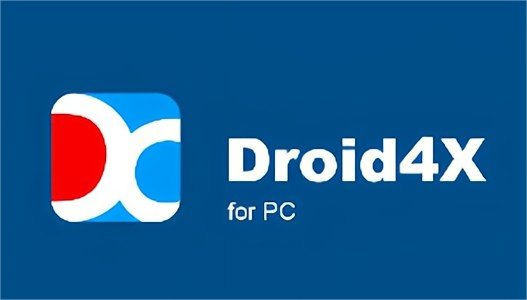 For those looking for a big screen experience with Android apps, Droid4x offers key simulation, GPS simulation, and much more.
Pros
Add-ons support and easy connectivity
Lightest emulator for PC
Highest resolution graphics to enhance the gaming experience
Cons
Only available for Windows OS.
Unavailability of Gyro sensing
Not Customizable
User Review:
@MallowyGoodness droid4x is a little clunkier but it hasn't made me do anything to keep using it for free so it's fine by me

— val (playing catch-up with match-ups) (@etcetega) May 11, 2016
6Genymotion
Genymotion is an easy-to-use emulator for all users, allowing them to navigate and control programs without any problems. For application developers, Genymotion is the best choice. It allows users to test applications or games on a variety of devices without actually owning them.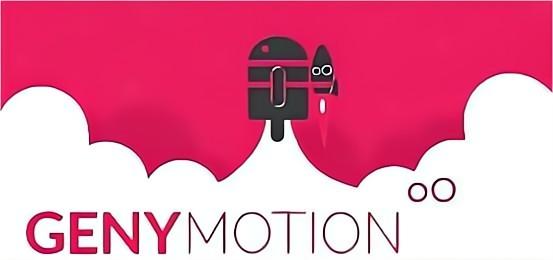 You can configure it to run on different Android versions. With Genymotion, it is possible to emulate over a dozen Android devices. Furthermore, this lightest emulator for PC automatically detects keyboards, mice, and internet connections.
Pros
Faster than Android devices.
Cross-platform free android emulator supports Windows, Mac, and Linux.
Integrated with Android studio and eclipse
Cons
Doesn't have the app installed.
To get OpenGL support, you need to edit BIOS
Paid version is required for commercial purposes.
User Review:
"Genymotion is a good Android device emulator that don't use too much computer RAM to run. This help to build and run apps very quickly." - By Alessandro M.
7Leapdroid
In terms of memory, Leapdroid is among the lightest Android emulators. It is one of the most promising lightweight android emulators worth a look. The lightweight Android emulator features many tweaks and optimizations. A fairly impressive gaming benchmark score reveals that it runs smoothly and seamlessly. In addition, you can play the same game with different accounts simultaneously.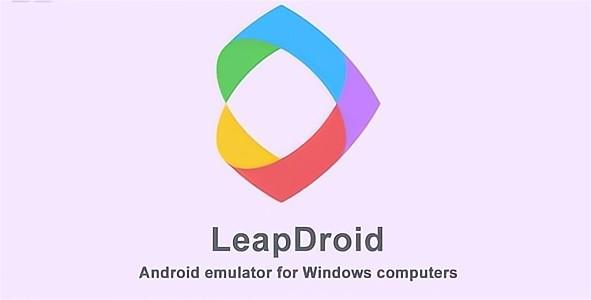 Pros
Easy and clutter-free interface
Highly compatible with almost all Android apps
Best for fps games under 100MB.
Cons
Support v4.4.0 KitKat (outdated version)
Apps like Snapchat don't perform well
Doesn't support intense graphic games
User Review:
"Works very smoothly, highly recommended. no bloadware either." - By snipboyzw
Part 4: Comparison of Memory Requirements of All Emulators
Emulators
OS
CPU
GPU
RAM
Memory
File Size
Bluestacks
Windows 7 and above
Intel/AMD processor
OpenGL 3.0 up
4GB
5GB

465MB
LDPlayer
Windows 7 up
Intel/AMD Dual core processor
OpenGL 2.0 up
2GB RAM/4GB RAM
36GB
3MB
Nox Player
Windows 7 up
Intel/AMD Dual core processor
OpenGL 2.0 up
1
.5GB RAM/4GB RAM
1.5GB
310MB
Youwave
Windows 7 up
Intel Pentium 1.6GHz
with OpenGL 2.0 up
2GB RAM/4GB RAM
15GB
500MB
Droid4x
Windows 7 up
Intel/AMD Dual core processor
OpenGL 2.0 up
1GB RAM/4GB RAM
4GB
8MB

Genymotion
Windows 7 up
Intel/AMD 64-bit processor
OpenGL 2.0 up

2GB RAM

2GB
117MB
Leapdroid
Windows 7/ 7 64/ 8/ 8 64 / 10 / 10 64
Intel/AMD dual-core processor
OpenGL 2.1 up
2GB RAM
2GB
271MB
Part 5: Bonus Tip- AirDroid Cast for the Premium Quality Gaming
Some advanced screen mirroring apps such as AirDroid Cast have reduced the need to install a heavy Airdroid Emulator. Its application file takes only 181MB of your mobile memory. Its easy user interface and quick turnaround have grown its user base to millions. The free version offers a high-quality and smooth screen mirroring experience. With the paid version, users can access a number of premium features.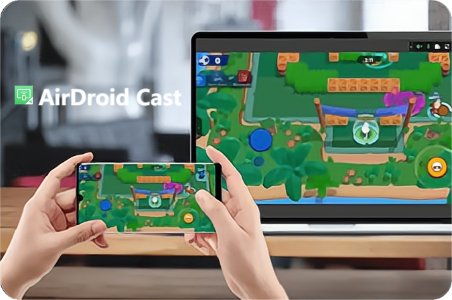 With AirDroid Cast, you can stream audio and enjoy high-quality screen resolution remotely. AirDroid Cast offers cross-platform file sharing and screen mirroring. It allows users to leverage their Android device's screen on a bigger PC screen to play games and apps.
To enjoy playing games on a big PC screen, you just need to follow these simple steps.
Step 1. Download AirDroid Cast on your both devices
Download and install the AirDroid Cast app on your mobile (Android/iPhone) phone and your PC from the official site
Step 2. Connect your both devices wtih the same Wi-Fi
After downloading the file, run the application to install AirDroid Cast app. Connect both devices with the same Wi-Fi connection.
Step 3. Start screen mirroring
Launch the app on both devices and you'll find a QR code on your PC. Scan the code from mobile app. It will ask your permission to start sharing mobile screen on PC.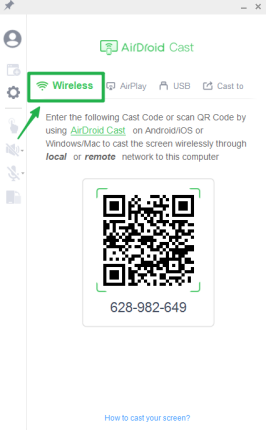 Step 4. Enable start sharing
Once you click "Start Sharing" option, it will start mirroring your mobile screen on PC.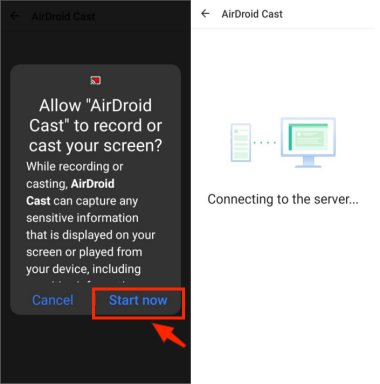 Step 5. Control you mobile from PC
With its multiple screens sharing tools, now you can control your game on PC. Just need to click the botton of control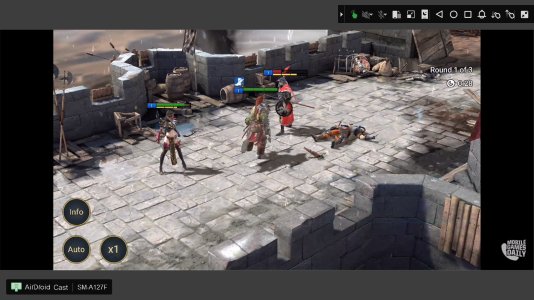 Pros:
Simple user interface
Support all Android/iOS/Windows/Mac devices
Require a very low system space
High-quality audio and video streaming
The free version supports all apps
Here's the video tutorial to play mobiles on PC via AirDroid Cast
Part 6: How to Get Optimal Gaming Experience Using Android Game Emulator
Using an Android game emulator helps you play Android mobile games on your PC. However, there are something else you can do to enhance your gaming experience.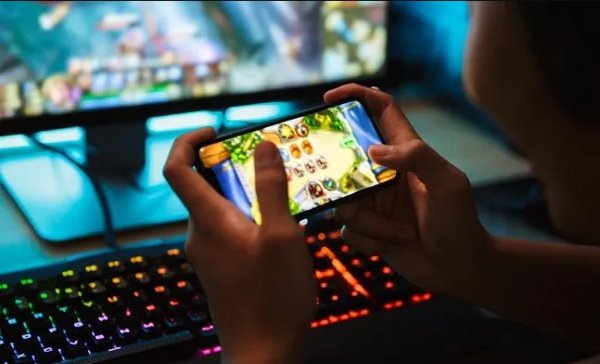 1. Adjust the Settings
Adjusting the settings from the Android emulator plays an important role for playing games on PC, due to the different screen size and resolution of PC and mobile phone. Therefore, we recommend changing settings like screen resolution, frame rate, and graphics settings.
2. Use a Gamepad
When you play mobile games on PC, it's very common to find it difficult or inconvenient to control the games using your mouse and keyboard. So, why not use a gamepad?! Lots of game emulators support using a gamepad to bring more fun playing games.
3. Install the Latest Version of the Game
It's always recommended to update the games to the latest version, in order to protect your game from bugs and get better experience. Meanwhile, the latest game version can bring more features for the game.
4. Update Your Drivers
When you play mobile games on your Windows PC, the hardware device drivers are critical because they determines whether the hardware equipment works or not, such as the graphics card or audio device. So you can update your device drivers to keep them working properly.
5. Close Unnecessary Programs
This is extremely important for those low-end PCs. Playing mobile games via the Android game emulator can take up the system resources, such as RAM, CPU, and storage. Therefore, you can close any unnecessary programs running in the background to avoid issues like lagging or low FPS.
Part 7: Best Game Controllers to Use with Android Emulators
You can level up your gameplay experience on PC with Android emulators by using a game controller. Here are the top-rated game controllers available: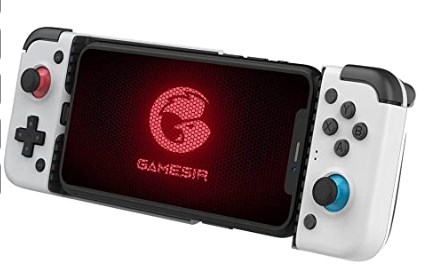 GameSir X2
It has a plug-and-play design to you to easily use.
It is compatible with various games, including cloud games.
It is wide enough to work with most phones.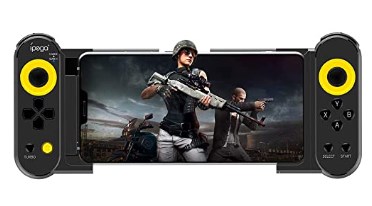 ipega PG-9167
You can map the buttons by yourself according to your needs.
You can connect a headphone to the game controller.
It works for both Android and iOS.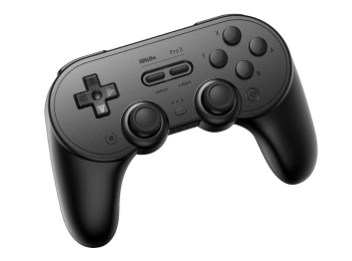 8Bitdo Pro 2
You can customize your controller with the software.
It has a comfortable and modern design.
It's reasonably priced.
Part 8: Is It Legal to Play Android Games on PC?
As a matter of fact, Android emulators are legal to use, since Android is an open-source operating system. Therefore, it is legal to play Android games on PC via the Android emulators.
However, it is illegal to play games that you don't own, and playing free games is not a problem at all.
In addition, it is illegal to download the ROM files using the Android emulator program.
Part 9: Final Verdict & FAQs about Android Emulator
Android emulators allow users to enjoy android games on PC. Many lightweight android emulators such as BlueStacks, LDPlayer, Nox player, Youwave, Droid4x, Genymotion, and Leapdroid offer a great gaming experience. Each of these has specific memory requirements and a few cons. AirDroid Cast offers excellent screen-sharing tools and premium features to enhance your gaming experience. With no high memory requirement, it is the most effective way to handle mobile tasks on a PC.
FAQs about Android Emulator
What are the best Android emulators under 2GB RAM?
These are a few best android emulators that require memory of less than 2GB RAM.
LDPlayer
BlueStacks
Nox Player
Is there any Android game emulator for a low-end Windows PC? 
There are a number of android emulators that can run android applications on low-end windows. Some of the best Android emulators for low-end windows PC are Bluestacks, LDPlyayer, Nox Player, and MEmu Player. But each android game emulator requires a specific memory for proper operation.
One of the best ways to play android applications on PC is through the AirDroid Cast app. Its setup requires 181MB of space and is the best option for low-end Windows PC users. It allows you to mirror your mobile screen onto a PC and you can enjoy a seamless gaming experience. 
Which free Android emulator should I use?
Some best Android emulators include BluStacks, LDPlayer, and Nox Player, but all have some cons too. With the advancement of technology, some modern screen mirroring apps have reduced the need to download Android emulators.
One of such apps is AirDroid Cast which allows users to share mobile screens on PC and enjoy high-quality gaming. With this fast and easy-to-use app, users can handle their android phone on a clear big screen. 
Was This Page Helpful?