[2023] Practical Ways to Mirror Android Phone to iPad
If you're an Android user, you might have wondered mirror my Android to iPad. Sadly, there are so many blogs out there with ineffective instructions on this subject and you may find yourself spending some time looking for a viable solution!
But luckily, this article is exactly what you need to set up your very own Android mirroring to the iOS process.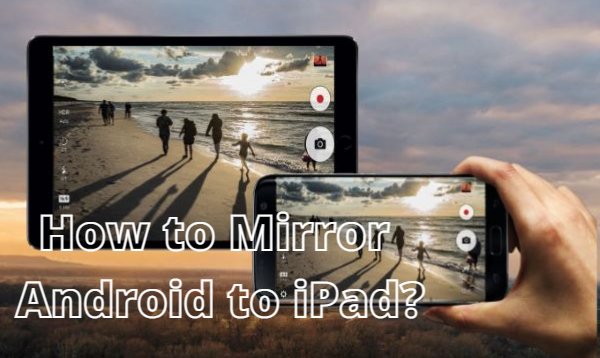 Part 1. How to Mirror Android Screen to iPad?
Method 1. Mirror Android to iPad with AirDroid Cast Web
If you are pondering upon the question: can I screen mirror my phone to my iPad? The answer is YES! AirDroid Cast Web aids you in screen mirroring as it is powerful tool that enables you to cast the screen of mobile devices (Android or iOS devices) to other bigger platforms.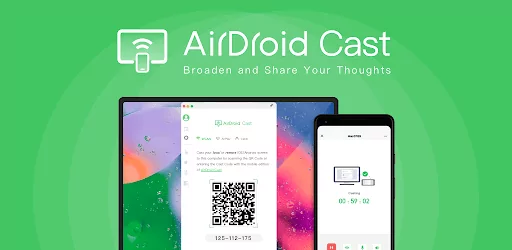 It's possible to use AirDroid Cast Web to view your Android or iOS device on iPad. You can enjoy screen mirroring anytime and anywhere as you need.
How to Mirror Android to iPad via AirDroid Cast Web?
Step 1.Launch AirDroid Cast on both your devices

Download AirDroid Cast on your Android by click "Try It Free" button below or go to Google Play Store to search this app and finish installation. And then open webcast.airdroid.com on your iPad browser.
Step 2.Connect both the devices & start mirroring

Open AirDroid Cast on your Android phone, enter the cast code / scan the QR code on AirDroid Cast Web, within 1 minute, your Android screen will be displayed on your iPad.
Pros of AirDroid Cast Web
Start mirroring within 2 minutes.
Without installing apps on receiving side.
It supports remote screen mirroring (wirelessly).
Here is a video tutorial about mirroring Android to iPad via AirDroid Cast:
Method 2. Mirror Android to iPad with AceThinker Mirror
AceThinker Mirror is screen mirroring software that lets you stream Android to iOS. This intuitive software has a simple interface, making it easier for first-time users to learn how to use this application. Using this tool, Android users can further enjoy their apps on an iPad.
To get started with AceThinker Mirror, follow the given steps!
Step 1.Download and install the AceThinker Mirror app

Download the AceThinker Mirror app from the Google Play Store on your Android device. At the same time, install the app on your iPad by launching the Apple App Store.
Step 2.Launch the app

After installing the app on both devices (Android and iOS), you can launch it by tapping on the "M" button. From your Android device, tap the "M" icon to start scanning.
Step 2.Start Casting

To get started, first make sure your phones are connected to the same Wi-Fi network and then scan the QR code that appears on your display.

After your iOS device (like iPhone or iPad) is detected by SmartLink in Android, tap the name of your device in the upper right corner to start mirroring.

The mirroring process will begin. The Android screen will now appear on the iOS device and feel free to use any Android app you desire.
Method 3. Mirror Android to iPad with ApowerMirror
ApowerMirror is a screen mirroring application designed to allow Android users to mirror their screen to an iOS device including an iPad. It has released an update that allows you to use it on both iOS devices and Android devices.
It's now possible for users of the app to enjoy the latest games and apps while they're away from home by using their iPhone or iPad in place of their usual Android device.
The company recommends that you make sure your devices are all connected to the same WiFi network before attempting to use this app so that you can maximize its features and functions. To help get started with installing ApowerMirror onto your iPhone/iPad or Android device here is an easy step-by-step guide.
Step 1.Download the app

Download the ApowerMirror application on both devices; your iPad (from the App store) and your Android phone (from Google play).
Step 2.Launch the app

Connect both of your devices to the same WiFi network, and then launch the app on both devices. On your Android phone, go to "WiFi Connection" and tap on the "Mirror" icon at the bottom part of the screen. Then simply scan and connect your phone via QR code.
Step 3.Start Casting

To begin the casting, start by tapping on the name of your iOS device from the found devices list on your Android. Tap on "START NOW" to mirror your Android screen onto the iPad.

Once you are connected, your Android screen will be cast right away to the iOS device. The orientation of your screen can be rotated to a vertical position for viewing in full-screen mode if desired.
Part 2: Bonus: How to Mirror Android Screen to PC?
You can start casting your Android device to a PC by using AirDroid Cast. Meanwhile, if you're wondering how to screen mirror with iPhone. It can also solve your problems.
Step 1.Download and install the app

Received End (PC): Install AirDroid Cast on your PC by click download button below.

Cast End (Android device): At the same time, download and install AirDroid Cast by click download button below or through Google Play Store.
Step 2.Start to cast the device's screen

Open AirDroid Cast and sign in your account, there are 2 connection methods for Android devices to mirror Android screen to PCs.

1. Wireless: Start the cast request by putting the "Cast Code" in your computer or scanning the cast code through Android. Accept the request for casting on the Computer and tap the "start casting" button.

2. USB Cable: Using your USB cable to connect both the devices, go to AirDroid Cast and tap on "USB" option, click on your device here to start casting. Follow the instruction to finish connection.
Step 3.Casting Successfully

After completing all the steps, your Android device's screen will appear on your computer.You only needs to take 2 minutes to finish connection. Moreover, if you want to control your phone screen on PC, simply click the hand icon on AirDroid Cast left side.
Note : To stop casting, tap the "X" button in Android AirDroid Cast or AirDroid Cast Desktop Client.
Part 3. Conclusion
Mirroring an Android phone into iOS devices such as iPad is a new concept and can be confusing sometimes. Thankfully some tools make this easier. AirDroid Cast Web is one tool that's useful for efficiently accomplishing this. Although there are other ways to accomplish this task, AirDroid Cast offers a few advantages because it makes the process simple.
Was This Page Helpful?