Best 3 Methods for Android/iPhone Screen Sharing
AirDroid Cast Screen Mirroring App
Mirror & Control your Android/iOS devices with mouse and keyboard from computer.
Mirror Windows and MacOS screens to a computer wirelessly.
A variety of connection methods are available for you.
Can You Screen Share Your Phone with Someone Else?
Yes, you can share your phone screen with anyone you want.
Most of the time, we are with the family, and everyone wants to watch pictures or videos of any event you have on your phone, but you don't want to hand over your phone to any as you also have other personal data. You can easily handle the situation by sharing your phone screen on a PC or a TV.
It will resolve your issue and enable everyone to watch pictures on a big screen. Let's discuss some practical ways of phone screen sharing.
AirDroid Cast - Share Phone Screen with Any Devices
AirDroid Cast is surprising for those who are unaware of it before. It is one of the powerful apps for Screen mirroring.
.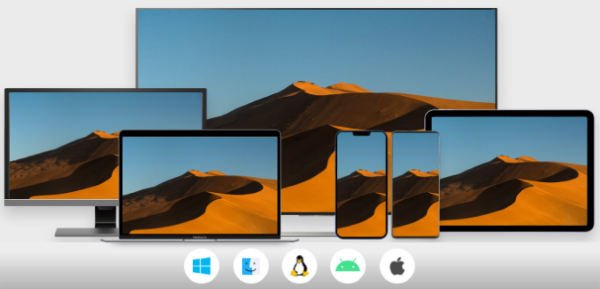 Get AirDroid Cast in 3 Simple Steps:
AirDroid Cast involves simple steps for phone screen share:
Step 1. Set up
Mobile Phone:Download and install AirDroid Cast app on your iPhone or Android mobile. You can get it from Google Play Store or App Store.
Screen Received Device:
PC/Mac - Download and install AirDroid Cast desktop for screen share.

Smart-TVs or Mobile Phone - Open a browser and go to webcast.airdroid.com.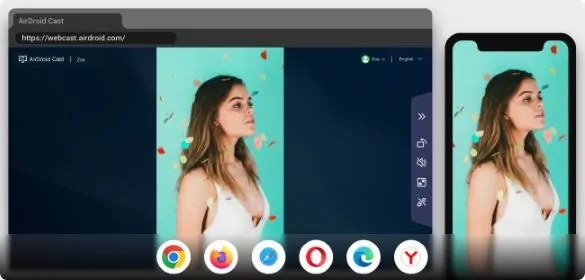 Step 2. Choose a connection method
If you want to share your phone screen to a PC/Mac, there are 3 connection methods that you can choose: WLAN(Remote/local network), AirPlay, USB cable. You can click any option and follow the instructions to finish connection.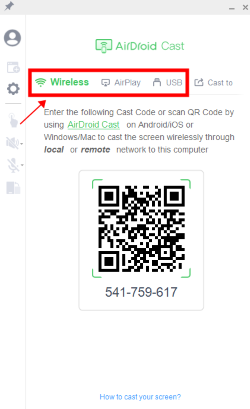 If you want to share your phone screen with a TV or another mobile phone, the connection methods that you can choose are remote/local networks. The local network connection is free to use. You need to connect both your devices to the same Wi-Fi network, launch AirDroid Cast on your mobile phone and scan the QR code or enter the cast code displayed on the browser of your screen received device.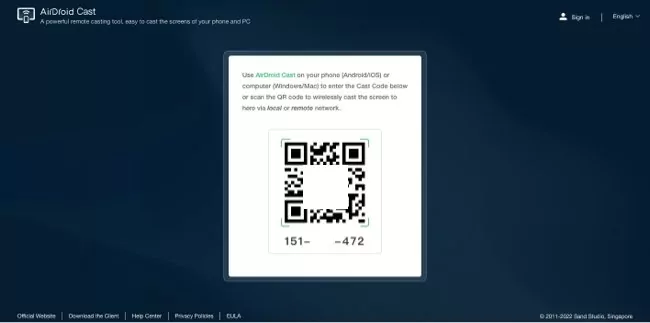 Step 3. Start Phone Screen Sharing
After successful connection, your phone screen will be displayed on your received device within 1 minutes.
Share Your Android/iPhone Screen to PC/Mac/TV/Another Mobile Phone
AirDroid Cast enables you to share the screen between different devices regardless of which OS you use. You can use your Android or iOS mobile phones and share the mobile screen on any PC having Windows or Mac OS. AirDorid Cast also enables you to screen mirror on another mobile phone. Smart TV is also available as an option to screen mirror.
Control Your Android/iPhone Screen on PC/Mac
Using AirDroid Cast app, you can easily control your Android / iPhone screen on the PC / Mac. For this purpose, you need to allow access to control your mobile from a PC or Mac. It enables you to play games online on a big screen and control them more efficiently than the normal controls on mobile. Controlling mobile on PC also relaxes you from keeping your phone in your hands.
Scenarios Where AirDroid Cast can be Applied
Home Entertainment
If you want to spend quality time with your family by watching your favorite shows at home or want to enjoy a live match, AirDroid Cast is the best option to screen mirror your mobile on Smart TV and enjoy the HD quality display.
Presentation in Office
If you have spent a lot of time making a presentation and want to impress your seniors, use AirDroid Cast app and show your slides on a big screen to present a clear view with slideshows.
Remote Meetings
You can conduct remote meetings with your clients or office team no matter where you are. The two-way audio feature makes it more convenient and transparent.
FaceTime (for Apple Only)
FaceTime app is a media-sharing platform specially designed for iOS users. It is free to use with compatible iOS devices. You can use it for chatting and making audio and video calls.
What Can FaceTime Share?
FaceTime is best for audio and video calls. It lets you chat with your concerned ones without delay and share the Screen with others. FaceTime allows having a video or audio call in a group with a maximum of 32 members.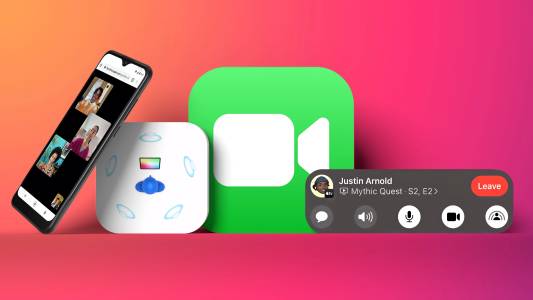 How to Share Phone Screen via FaceTime?
Sharing a phone screen with other members using FaceTime is quite simple while you are on a call. Let's have a look at the simple steps:
Step 1. Download the app and make a call you want
Download and install the app on iPhone, make a call, and add all the members to the group for conversation.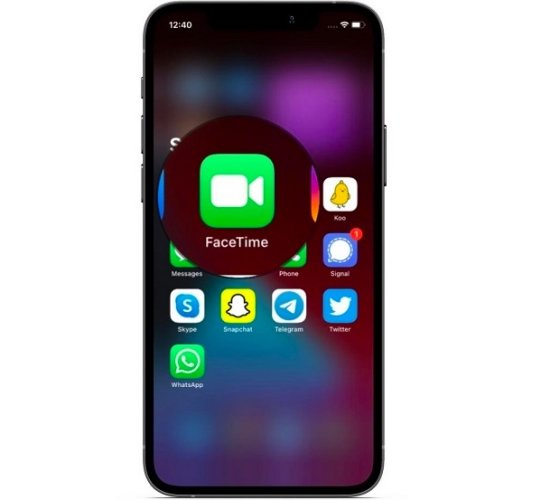 Step 2. Tap on 'Share My Screen'
Click on the SharePlay icon at the Screen's top right corner and select the 'Share My Screen' option.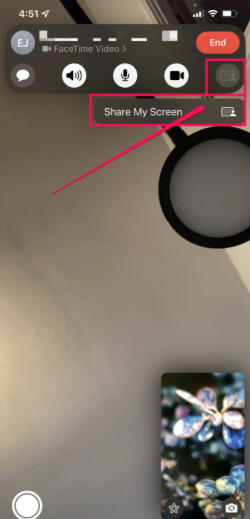 Step 3. Start screen sharing
After a few seconds, your device will start sharing the Screen with all other on-call members. Now, you can open any app that you want to display.
MicroSoft Teams - Sharing for Teams
Microsoft Teams is one of the most dynamic apps for sharing files and media. Create a group on Teams, and any file shared there will be delivered to everyone. Working from home and using Teams helps with effective communication in an office.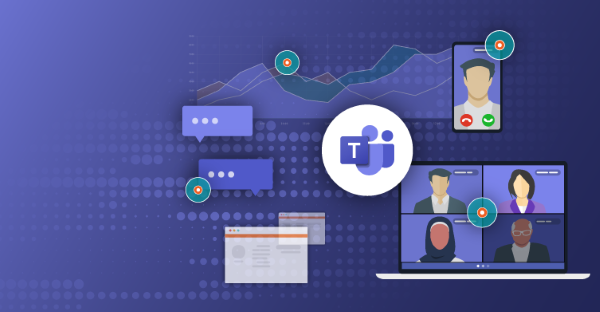 What Can MicroSoft Teams Share?
You can use Microsoft Teams to share anything you want with your team. You can chat with them and make audio and video calls with the team. You can share a whiteboard, PowerPoint Slides, or a specific app and complete PC screen.
How to Share Phone Screen via Teams?
Enabling mobile screen sharing via Teams is quite simple. Let's view the steps to share the Screen.
Step 1. Download Microsoft Teams
Download and install the Microsoft Teams app on the mobile and create a room.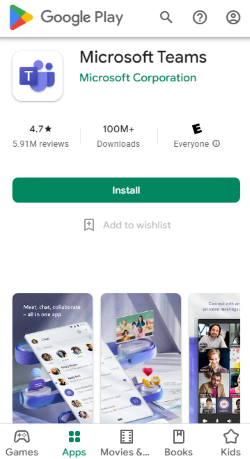 Step 2. Add Members
Add all the team members you want to share your Screen with, and then make a call.
Step 3. Share the Screen
For screen sharing, click on the screen share icon from the call control menu and then click on Screen to share the whole Screen of your mobile.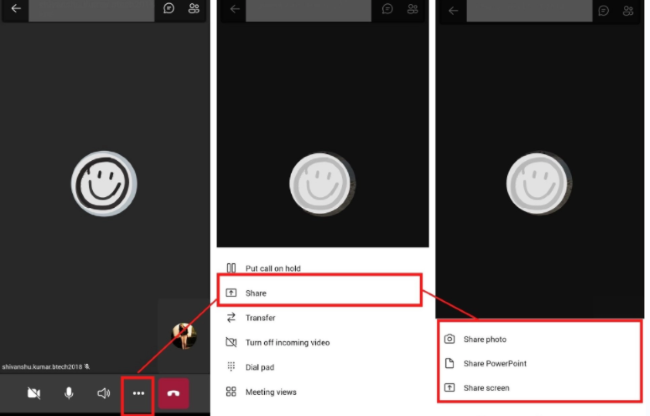 Consider: How to Choose a Phone Screen Sharing Tool that is Suitable for Me?
People using Android phones who want to share screens with on-call members must prefer the Microsoft Teams app. Those who have an iPhone or iPad and want to share their Screen while on call must use FaceTime app.
If you want to share your mobile Screen for several purposes without any restrictions and also want to control your mobile phone on a PC, then AirDroid Cast app is the best option. We must choose it because of its cross-platform sharing ability. Unlike Teams and FaceTime, AirDroid Cast can share the Screen with other devices without making any call. You can use it to watch movies and play games online on the big Screen. It is also best for typing on mobile from a PC.
What Are the Benefits of Phone Screen Sharing?
Sharing your phone screen is an imposing way to keep your privacy. You can easily share content with others on the big Screen without handing over your mobile phone.

Sharing PowerPoint slides with your management on your mobile is unprofessional. So, use a third-party app and connect your mobile with a TV screen in the meeting area of your office and display the slides for best performance.

While playing mobile games, screen sharing enhances the gaming craze and fun, and more controls are added to perform best with your team.
User's Reviews of 3 Phone Screen Share Tools above
Reviews about AirDroid Cast
It is an incredible app for screen sharing between various devices. You can use it freely using the local network and enjoy the premium offers. You can connect using USB Cable and other wireless mediums. Type on your mobile and scroll your Screen using a PC, and no more frustration with keeping your phone in hand while watching TikTok videos. Best software for Screen mirroring between Android, iOS, Windows, and Mac.
Reviews about FaceTime
Impressive app that works smoothly for audio and video calls and provides uninterrupted communication. Use mute and unmute tabs for audio sharing. It helps you get attached to your friends and family all the time. Some iPhone devices may have connectivity problems, and Screen sharing is not enabled. Updating sometimes may be problematic for users in running the app.
Reviews about Microsoft Teams
The interface and pop-up message are easy to open the chat. Using this App for office teamwork is the best option as it provides availability to chat at any time. It is very beneficial for sharing PowerPoint slides and the whiteboard. You can even create a whiteboard in advance and share it while on a call with the team.
Closing
In this article, we discussed three widely used methods that are the perfect answers if you want to answer that how to share my phone screen with someone. FaceTime and Microsoft Teams are suitable for screen sharing but are only limited to a specific OS. Comparatively, AirDroid Cast provides screen sharing without
any compatibility issues.
You can use it on your Android and iOS devices. We also discussed why we need to share the Screen from mobile to other devices and what we can share using these three tools. After reviewing Google Play Store and Apple Store, you can more clearly define which app is perfect for you to share the Screen.
Was This Page Helpful?