How to Play Survivor.io on PC and Mac ?
Play Survivor.io on your Mac using AirDroid Cast
Enjoy a smooth gaming experience with high quality video and high frame rate.
Experience impact souds and game music in high quality audio.
Install easily on any PC system without limits.
Do you want to take your survival experience to the next level? Playing Surviv.io on your Mac is just the way to get there. Unfortunately, this game is available on the App Store only for iPhone and iPad, preventing you from enjoying this game on a larger screen.
Fortunately, there are ways around this. And in this post, we'll show you how to play Survivor.io on your PC and Mac using a powerful screen-sharing and screen-controlling tool: AirDroid Cast.
But first, let's cover what this game is all about.
Part 1: The Basics of Survivor.io

Survivor.io is an action-packed 2D-platformer game. As a player, your purpose is to survive as long as possible against armies of zombies appearing periodically. The game provides you with equipment skills and weapons to enable you to do this. The best part about it is you can play the whole game using a single finger.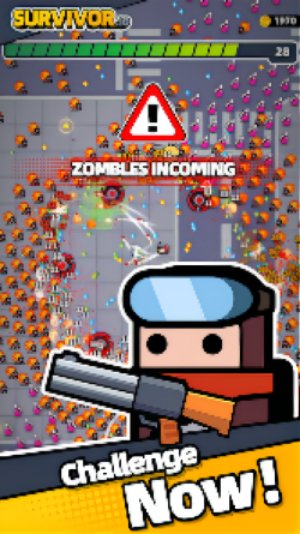 You start off with a basic throwable weapon called the Kunai which you can use to defeat the first bunch of zombies. When you do this, some green gems will appear which you can use to upgrade weapons and skills. You can get rockets, RPGs, drones, and so on.
In each chapter, you will battle with a boss zombie, which is more difficult to beat but comes with more rewards. You will find different kinds of zombies in different levels that break the monotony of the game.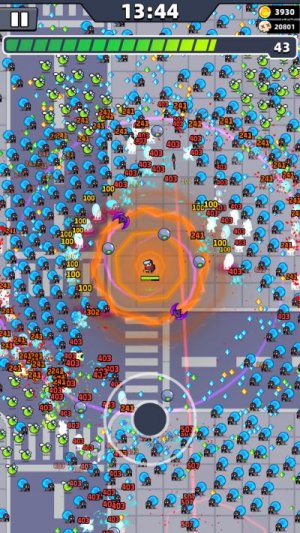 These are just the basics to get you started on this fast-paced game. Now let's see the versions of this game that are available.
Part 2: Which Versions of Survivor.io Exist

Survivor.io is a mobile game, hence, it has versions for both Android and iOS. In both versions, this game supports multiple languages including English, Traditional and Simplified Chinese, Korean, and Japanese.
Survivor.io is a pretty lightweight game, so it doesn't have enormous system requirements. But before you can play the game, ensure your mobile device's system meets the requirements below.
System requirements for Survivor.io on iOS

Operating system - iOS 11 or later for both iPhone and iPad.
Storage - 500MB available space.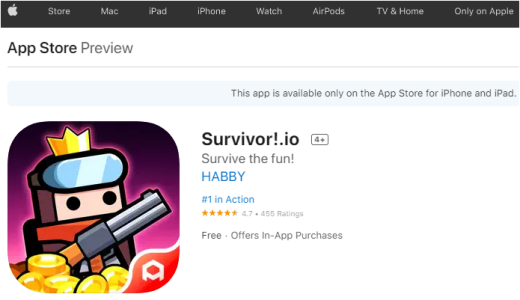 System requirements for Survivor.io on Android

Operating system - Android 8 and above.
Storage - 500MB available space.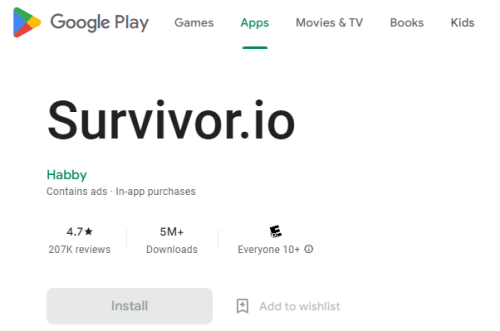 As you can see, the system requirements for Survivor.io are quite low. So you should be able to play it on your phone easily and without any lag. That being said, let's see if and how you can play Survivor.io on a Mac.
Does Survivor.io have a version for Mac or Windows 10?
Unfortunately, Survivor.io is purely a mobile game. This means that it doesn't have dedicated versions for PC systems such as macOS or Windows 10. So if you want to enjoy this game on a larger screen you could find this challenging. You can find some unofficial APKs for Windows PC, which might be unsafe for your computer.
Thankfully, there are ways you can play this game on your PC. We will show you how to do this via AirDroid Cast and other solutions in the next section.
Part 3: How to Play Survivor.io on a Mac: 3 Reliable Ways

Screen mirroring presents a simple and convenient way to play Survivor.io on your PC. Since this game lacks a version that is compatible with PC operating systems, you can simply install it on your phone and mirror your phone's screen on your PC. Below are some of the best screen mirroring tools available on the market.
AirDroid Cast

If you want to enjoy screen mirroring without downloading additional software and across multiple devices, then AirDroid Cast is the solution to go for. It is a powerful solution that supports all the major phone and PC systems including Android, Windows, iOS, and macOS.
So whether you want to mirror your screen from an Android or iOS device to a Mac, you'll be able to do so.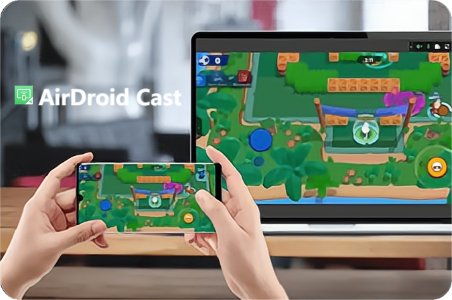 Also, if you want to take your Survivor.io experience to the next level by mirroring to a TV, AirDroid Cast enables you to do this seamlessly using its web version. AirDroid Cast will enable you to enjoy the following:
Better in-game sound quality

Survivor.io has decent background music and amazing impact sounds, which you'll be able to enjoy with AirDroid Cast.
Full HD video quality

AirDroid Cast supports up to 1080p of video quality, which will allow you to see the projectiles from the boss zombies clearer and evade them efficiently.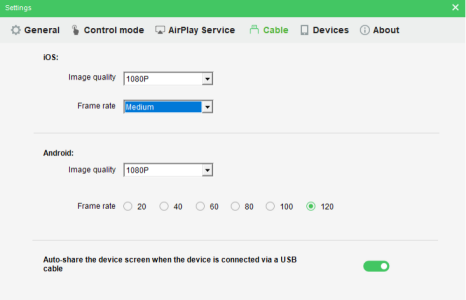 High frame rate up to 120Hz

With AirDroid Cast's high frame rate settings, you will be able to have faster reaction times and proceed as far as possible in the game.
Control your phone's screen from your PC

AirDroid Cast has a mouse control feature that you can use to control your avatar as you attack and evade zombies.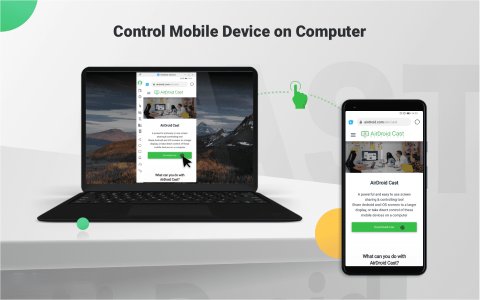 So now you know what AirDroid Cast does, let's see how you can use it to play Survivor.io on your Mac.
How to play Survivor.io on a Mac using AirDroid Cast?

To play Survivor.io on your Mac, you only need to follow these simple steps.
Step 1. Install AirDroid Cast for free
From your browser, go to the downloading page to get the macOS version of AirDroid Cast on your Mac. Do the same for your phone (whether Android or iOS device). Install AirDroid Cast on both devices once downloads are complete.
Step 2. Launch AirDroid Cast and choose how you connect
Launch AirDroid Cast on both your phone and Mac. Here, you will be presented with 3 connection options:

Wireless

First, ensure your Mac and phone are connected to the same local area network. Here, you can either enter the cast code on your phone or use your phone's camera to scan the QR code.

AirPlay

If you're using an iPhone and you want to connect to a Mac, this is the best way to do so. Ensure that your phone and PC are connected to the same WiFi then click on the AirPlay tab and ensure that the AirPlay service is running.
Next, go to Control Center>Screen Mirroring on your iPhone and then select the device labeled AirDroid Cast - xxx.

Cable

First, ensure that USB debugging has been enabled on your phone. Connect your Mac and phone using a USB cable, then click on the Cable tab. Select your phone from the available devices.
After initiating the connection requests, accept the permissions and requests that appear on both devices to confirm the connection.
Step 3. Mirror your phone's screen on your computer
Regardless of the method you use to connect, your phone's screen will be mirrored on your computer.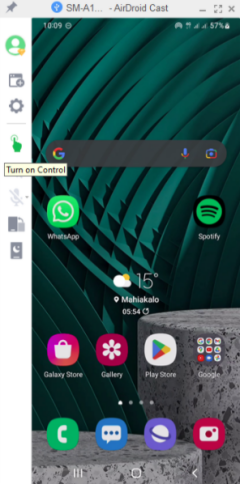 Step 4. Play Survivor.io on your Mac
To play Survivor.io on your Mac, click on the screen control button. Now you can control your phone directly from your PC. Next, launch the game using your mac's mouse. Agree to the terms of service and the privacy policy.
Move your player
To move the avatar, place your mouse on the center dot of the controller.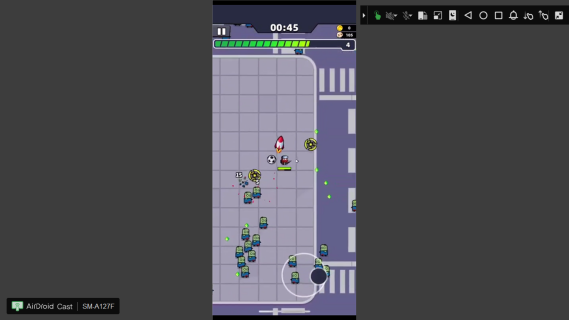 Click on it and hold then drag it around to move your player. Don't worry about throwing the projectiles, they are already pre-set. You can use this movement to avoid zombies and collect gems.
Equip your avatar
At the end of every level, use your mouse to select your skill weapon. You will find options like RPGs, Drones, boomerangs, etc. Select one that works for you.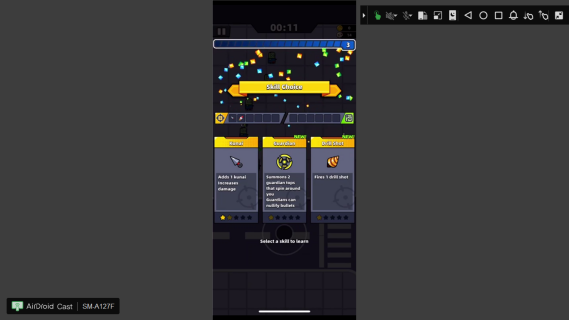 So that's simply a basic guide on how to use AirDroid Cast to play Survivor.io. Below are some decent solutions you can consider.
TeamViewer

TeamViewer is a versatile screen mirroring tool with multiple uses. Like AirDroid Cast, it enables you to cast across devices with different systems.
The best part about it is that it has an uncomplicated installation procedure. You can set it up on your phone and Mac easily to play Survivor.io on your computer. It also offers screen controlling, this way you can control your avatar's movement in the game.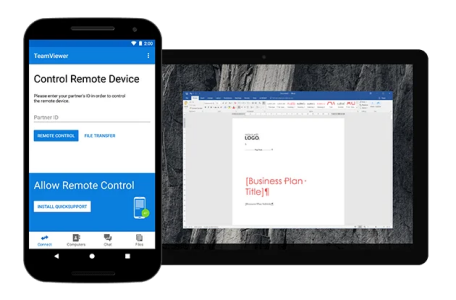 Key features:
It has a live chat feature.
Offers screen recording which you can use to record your gameplay.
You can mirror your screen remotely in real time.
To use TeamViewer to play Survivor.io on a Mac:
Step 1. Install TeamViewer on your phone and Mac
Go to TeamViewer's download page and download this app on your Mac and your phone. Once the downloads are complete, install it on both devices.
Step 2. Connect your phone and Mac or PC
Launch TeamViewer on both devices. Click on the remote control tab on your Mac or PC and enter the ID displayed on your phone. Click connect.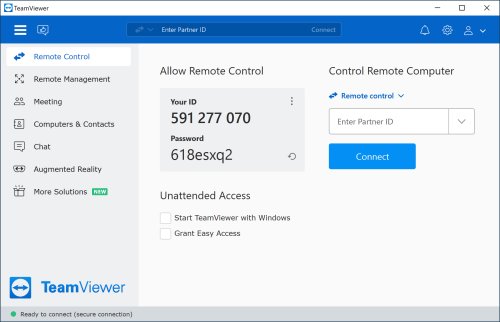 Step 3. Launch Survivor.io and play
After they're connected, you can launch the game from your phone and play it.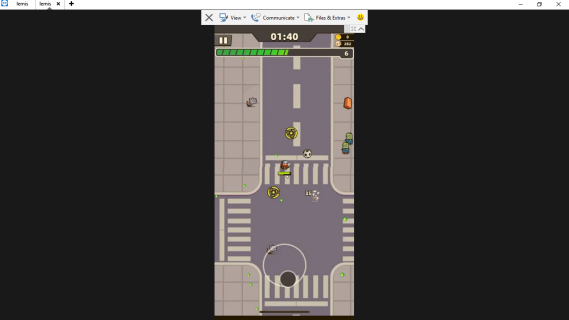 Although TeamViewer is a pretty decent option, it falls short in offering screen controlling. Also, it needs fast and continuous internet to function. This is something you won't have to worry about with AirDroid Cast because you have multiple connecting options.
BlueStacks

Apart from screen mirroring, you can also use emulators to play Survivor.io on your Mac or PC. Emulators mimic the Android system; so with an Android emulator, you'll play the Android version of Survivor.io.
Although there are no emulators for the iOS system, you can still install Android emulators on your Mac. One of the best and most popular Android emulators on the market is BlueStacks.
Key Features:

Support for external controllers.
Translation for games in foreign languages to your local language.
High video and sound quality. It also has screen recording.
Automation for repetitive game tasks.
High and smooth frame rate.
Now you know what BlueStacks brings to the table, let's see how to set it up and play Survivor.io.
Step 1. Download and install BlueStacks
Download it from the official site: https://www.bluestacks.com/ and install it on your computer. During installation, it will take some time to download additional files before installing it.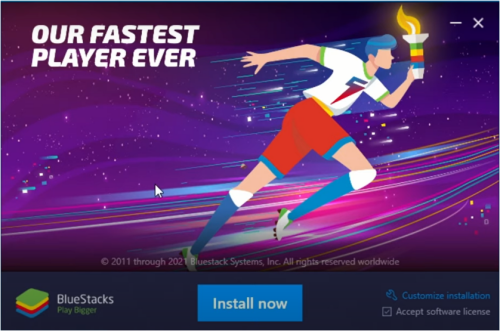 Step 2. Sign in to your Google account
After installation is complete, launch it. This will take a little longer because it is the first time. Next, click on the Play Store app and sign in to your Google account.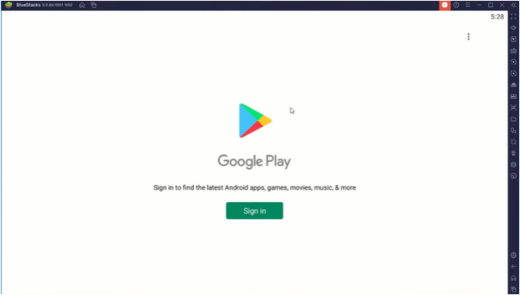 Step 3. Install Survivor.io
Use the search bar on Google Play Store to find Survivor.io and install it.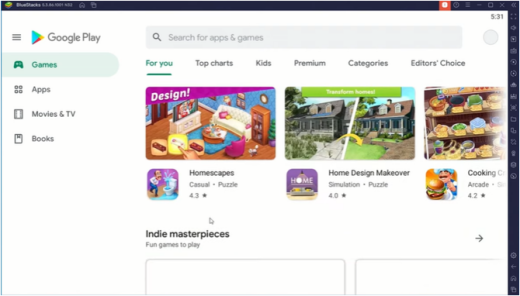 Once installed, you can launch and play it on the emulator.
Part 4: Free Tips - Games Like Survivor.io

If you're a big fan of 2D-platformer survival games, here are some alternatives to Survivor.io for you to consider.
1. Brawl Stars

Just like Survivor.io, Brawl Stars is a 2D-platformer fast-paced and action-packed third-person shooter game. Instead of battling zombies, here you will be going against other players.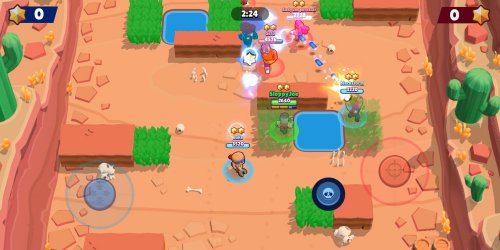 2. ZombsRoyale.io

ZombsRoyale.io is also played on a platform, but here you will be fighting other players. For each level, the game accepts 50-100 players who battle against each other and scavenge weapons and other resources.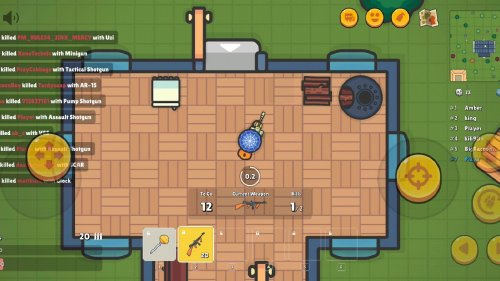 3. Mega Man 11

Mega Man 11 is part of the Mega Man series of platform action games. Mega Man 11 is similar to other options in this list except it maps 3D graphics on a 2D platform. As a result, it has a unique appearance and gameplay.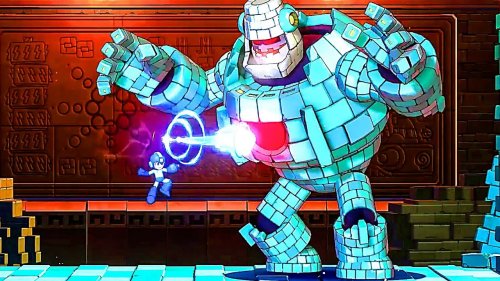 4. Rayman Legends
Rayman Legends is also part of an existing series: the Rayman Origins. Players can ascend to different levels by defeating enemies and collecting rewards.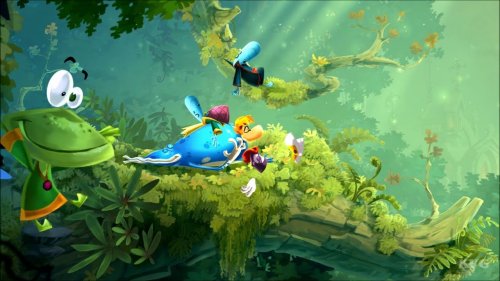 They can also free captives and use this to unlock new levels of the game.
Final Verdict
Playing Survivor.io on your Windows PC or Mac is a great way to take your survival experience to the next level. Since this game lacks a version for Windows or macOS, you have to look for alternative ways.
AirDroid Cast is a great option for this because it not only allows you to cast across different devices but also to control your phone right from your PC. It also has features to improve your gaming experience such as high frame rate and video quality, screen recording, and so on.
Part 5: FAQs about Playing Survivor.io on PC and Mac

How do you merge on Survivor.io?
To correctly merge epic items, locate three of the same kind and place them in the three boxes you will be provided.
Can I play Survivor.io on a Windows PC?
Although Survivor.io doesn't have an official version of the game for Windows, there are APKs for it all over the internet. Some of them may be faulty, so we don't recommend them. With AirDroid Cast, you can play the mobile version of the game on your PC or Mac without any worries.
Is Survivor.io on Steam for PCs?
No, there isn't a Steam version of this game. You will likely confuse it with "Surviv.io", which is a completely different game.
What is the best weapon on Survivor.io?
Although this is subjective, we'll say Shogun because it delivers 2X damage to zombies in front of you.
How do you redeem Survivor.io codes?
The game has a redemption page where you will be required to provide your Survivor.io ID to redeem your codes.
Was This Page Helpful?