Web Based Screen Sharing Tool that Allows You to Share Screen Online
Q: What is a Web Based Screen Sharing Tool?
Web-based screen sharing gives an opportunity to share the screen of one device with another only using the web browser. Sharing screens online, without any software can be easy, convenient, and simple.
You may want to share your mobile phone screen with the computer/TV for various reasons. It can be because you need to make a quick presentation or want to watch a movie or video on a larger screen.
Sometimes, we do not have time to download and install the application or software on our computers. This is where web-based screen sharing is very useful.
1 The Best Web Based Screen Sharing Tool
You need web screen sharing, but there are various options and tools available on the internet. It is natural to wonder which one is better and more trustworthy. To make your life easier, we explored several options, tested them for you, and chose one of the best and easy to use - AirDroid Cast Web.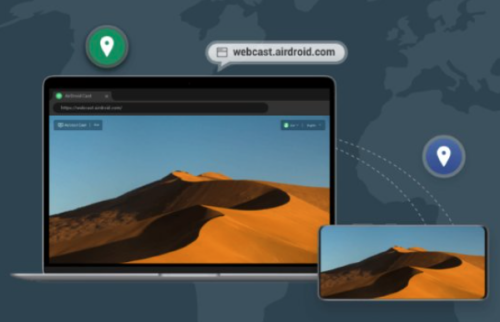 Use AirDroid Cast Web to Share Screen Online within 5 Minutes
Below, you will find the steps of how to do web screen sharing with AirDroid Cast Web. You can share tablet, PC, mobile phone, and any other device screen.
Download and install the AirDroid Cast app only on sending device.

On your receiving device, open a browser and go to webcast.airdroid.com. A large QR code will appear on your screen and below, you will find numbered code.

Open the AirDroid Cast app on sending device. You will see the screen where you have two options. You can either scan the QR code that appears on the large screen browser, or you can manually type in numbered code.

Once you scan or type in the code, you will see a notification on receiving device to allow web screen sharing. Additionally, you will also see the same notification on your sending device.

Once you enable the permissions, the screen of your sending device will appear on the receiving device. That is all, you are able to watch your preferred media on a larger screen.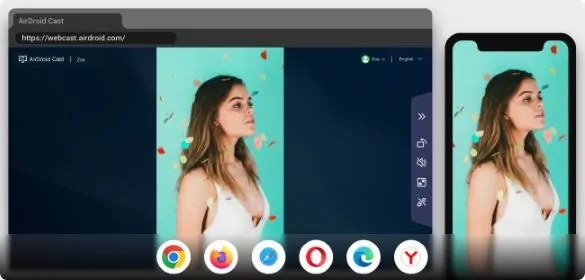 2 Why do We Need A Web-Based Screen Sharing Tool?
Web screen-sharing tool is easy and fast to use. As already mentioned above, it does not require additional installation and software downloads.
First of all, it is very useful during meetings. You can simply and quickly do web screen sharing and show your attendees presentations, videos, or images.

Plus, it is very comfortable because you do not need any cable, or documents to carry around and there are no network limitations.

Webcast sharing can keep students engaged and make information sharing easier for teachers.

Another scenario where webcast sharing can be useful is during game streaming.

Pretty much, web-screen sharing can be useful in any situation, no matter if it has an educational purpose or entertainment.
3 What Makes A Greate Web-Based Screen Sharing Tool?
No Installation Required
The major advantage of web-based screen-sharing tools is that it does not require installation. No software download is required, and therefore, it makes the whole process quick, easy, and safe.
No Network Restriction
Web-screen sharing has no network restrictions. There is no requirement to join any unfamiliar network. Remote casting is absolutely available.
Secure Access to Devices
With webcast sharing, you can do compelling multimedia content sharing safely. Web-casting programs and tools are protected and each time, a unique security code is provided. Additionally, it does not ask for your network password or any other private information.
Share Screen to Any Devices with a Web Browser
Another great advantage of browser-based screen sharing is that you can share the screen with any device that supports a web browser. You need to share the PC screen with the TV, no problem. Mobile phone or tablet to other mobile devices? Absolutely possible. You can do any combination of devices as long as they support web browsers.
4 Why Do We Recommend AirDroid Cast Web?
Cast Mobile Phone/PC Screen to Any Device
AirDroid Cast screen sharing website creates an opportunity to share the screen without any cable and network limitations. You can share from and to any device that supports a web browser.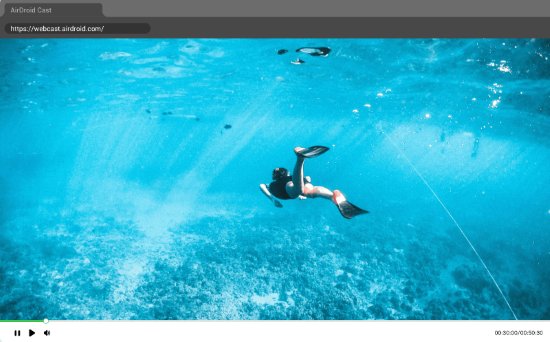 Casting No Matter Where You Are
This screen-sharing website allows you to share the screen from and to any location. To use the remote casting option, you will have to sign in to your AirDroid account.
Cast with Audio
AirDroid Cast web sharing website gives you the opportunity to cast video with audio. The web version offers one-way audio.
5 Bonus: Not Only Screen Sharing
AirDroid Cast tool's major feature is screen sharing. However, this tool is much more than that. It not only offers screen sharing but also gives availability to control Android phone on Pcomputer from distance.
AirDroid Cast - Screen Sharing&Controlling Tool
AirDroid Cast application makes it possible to control your Android device from a computer with the use of the mouse and keyboard. You can perform different actions. For this, you will need to have AirDroid Cast software installed on your PC.
Control Mobile Screens on PC/Mac
To control mobile phone screens from a PC, or Mac, first of all, the control feature has to be enabled from applications on both devices. The control icon is located o the left-hand side, on the sidebar. You will be able to find the icon of control. After initiation of the remote control request, enable it from a PC or Mac and start sharing and controlling.
6 Looking for A Desktop Screen Sharing and Controlling Tool?
One of the most often used web based desktop sharing tools that makes it possible to share one device screen with other is the Chrome Remote Desktop app. It works with pretty much any operating system as long as the device comes with a chrome browser and supports Chrome OS.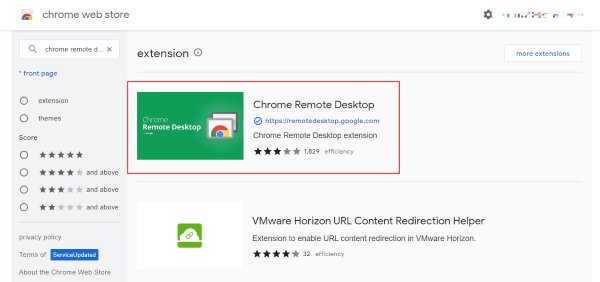 Our Review - Chrome Remote Desktop
This web-based desktop-sharing tool comes with many advantages. It has a one-off screen-sharing option and unattended access. However, as we checked and tested, several drawbacks appeared. This tool does not have multiple display support and has no chat function.
7 Our Recommendation - Best 5 Screen-Sharing Apps
1. AirDroid Cast
AirDroid Cast tool lets you share one device screen with any larger display. Casting to multiple devices, up to 5 is also available. Features also include remote control, audio support, and cross-platform screen mirroring. The basic plan of this app is free to use.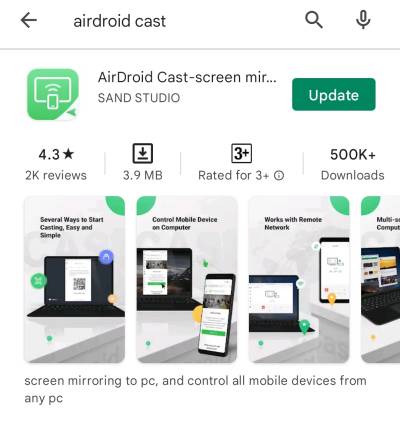 2. Google Home
Google Home app makes it possible to share a mobile phone, tablet, or any other device screen with a Chromecast-enabled TV. Practically, it makes it possible to turn the TV into a computer. Google Home is free to use.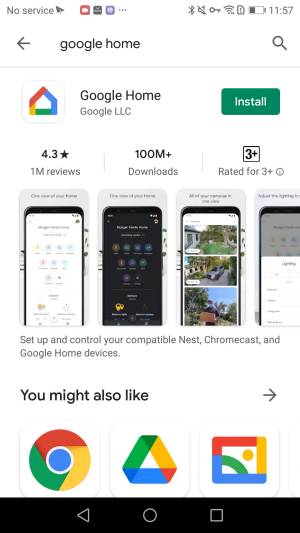 3. ApowerMirror
Apowermirror supports iOS and Android devices. Sharing is possible with Wifi, QR code, or Cast code. You can work on 3 devices at once. The application cost per month is $29.95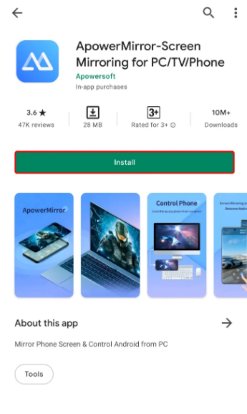 4. MirrorGo
MirrorGo screen mirroring app works on Windows. With this tool, you can share your phone screen with your PC and control it from there. Especially good for large events such as meetings, presentations, and lectures. Connection methods include USB and AirPlay. Use of this tool costs $5.95 a month.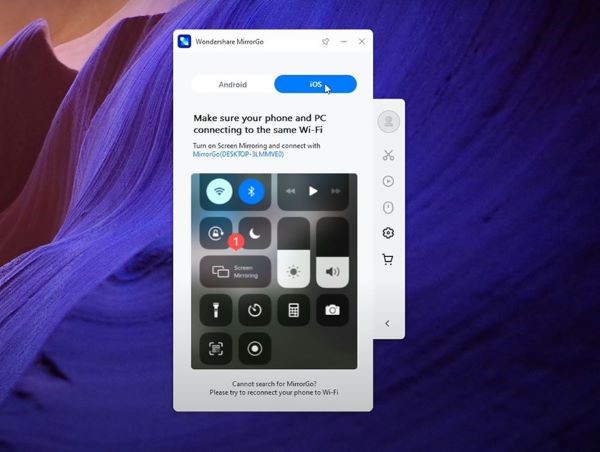 5. AnyMirror
AnyMirror application is a great tool to share iOS and Android screens, microphones, cameras, and audio to large-screen devices such as computers. Additionally, users have the availability to share several devices simultaneously. Real-time recording of the mirroring screen and screenshot-taking are also featured. Connection is possible with the use of a USB cable or Wi-fi. Subscription cost starts from $2.99 a month.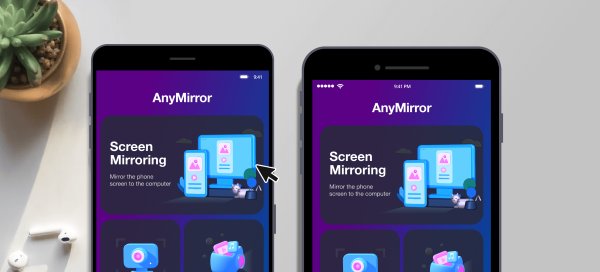 Closing
Screen mirroring is one of the most useful tools that can be helpful in many situations. It allows sharing one device tool with another. Web-based screen sharing is the best way to quickly, easily, and affordably mirror your screen. Above in this article, we recommended several web-sharing tools that can eventually make your life much easier.
You May Want to Know about Web Screen Sharing
How Do You Share Your Screen on the Web?
Screen sharing on the web is possible through the use of several tools. If you have chrome, it is possible by enabling the chrome extension. Screen sharing by using AirDroid Cast web can also be done straight from any browsers.
Can you Share the Screen on a Web Browser?
Screen sharing on a web browser is absolutely possible. However, to do this, you will need a screen-sharing website.
Which Platform is Best for Screen Sharing?
One of the best platforms for screen sharing is AirDroid Cast web version.
How Can I Share My Screen without Installing Software?
You can share your device screen with the AirDroid Cast Web tool. This is available on any device that supports a web browser and does not require software installation.
Is Screen Sharing Safe?
Screen sharing is safe if you use a tool that is trustworthy. To avoid any further risks, you can use web-based desktop-sharing apps. Browser-based apps have a built-in security system.
Was This Page Helpful?